Steel Magnolias
Robert Harling
Trafalgar Theatre Production
Theatre Royal Bath
–

Listing details and ticket info...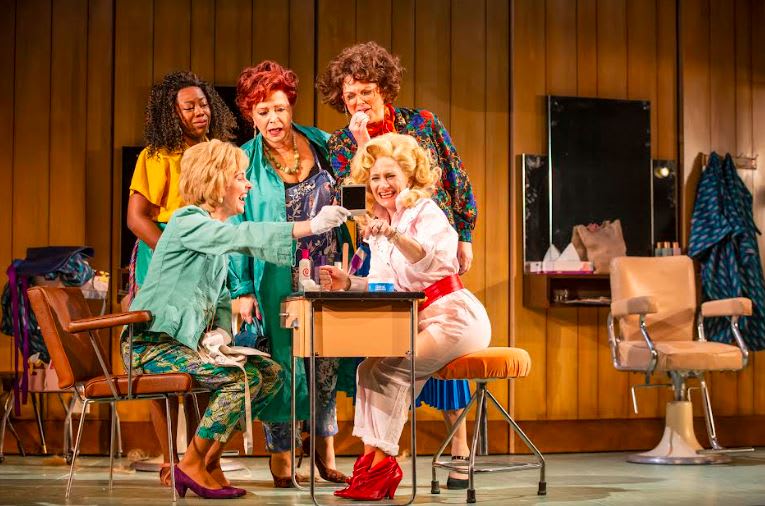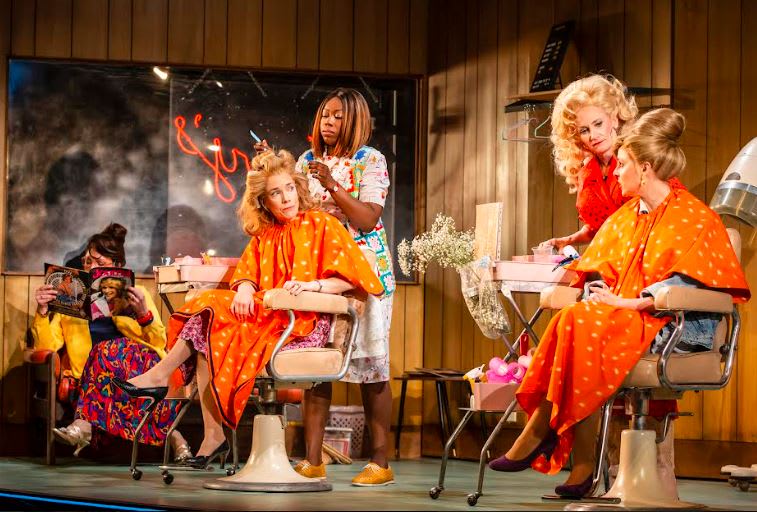 Robert Harling's Steel Magnolias might be better known for its 1989 screen adaptation starring Julia Roberts, Dolly Parton and Sally Field—but it was two years prior when it received an Off-Broadway première. Based on Harling's own life and the women around him, the former lawyer-turned-actor took pen to paper to write what was his debut piece of work. To divulge more about his reasons to dramatise his life would be classed as a spoiler.
The play last took to the Theatre Royal Bath stage 11 years ago. It sees bride-to-be Shelby (Diana Vickers) and her mother M'Lynn (Laura Main) arrive at Truvy Jones's (Lucy Speed) hair salon on the morning of her wedding. The trio are joined at the salon by newbie Annelle (Elizabeth Ayodele), town grouch Ouiser (Harriet Thorpe) and friend Clairee (Caroline Harker). The four-scene play stretches over two years and explores the mother-daughter dynamic, as well the role of friends as a supporting mechanism.
Harling's well-paced script is toasty like a Sunday evening by the log-burning fire. It invites the audience into the salon as if they themselves are waiting for an appointment. Steel Magnolias is without bells and whistles, it prefers to delve deep into the emotions of friendships and family. What the playwright does superbly is provide an earnest depiction of the highs and lows of everyday life without hyperbole or understatement. His characters are well-rounded and defined—and with director Anthony Banks at the helm, each has space to breathe.
The production quality is aided by some outstanding costumes designed by Susan Kulkarni, whose mid-'80s-inspired pieces, assisted by Richard Mawbey's wig design, elevate the staging. Each of the 24 outfits drives the characters—from Shelby's pink obsession to Truvy's elaborate choices. Furthermore, the LED-framed set design (Laura Hopkins) invites us into the '80s and is smartly switched at the interval to provide an additional perspective.
Vickers, once a semi-finalist on X-Factor, sparkles as the loveable Shelby with her comedic timing and charming qualities. Speed's performance also stands out as the salon-runner Truvy—the heartbeat of the story. Call The Midwife's Main's last-act delivery is impressive, supported well by Ayodele and Thorpe. Harker's portrayal as Clairee is let down by her accent work as her Louisiana accent regularly veers off into RP which jars against the rest of the cast. While it may appear small in the grand schemes of things, it does take one away from the moment—especially in touching scenes.
All in all, Steel Magnolias is a delight. It's warm, tender and full of all-out laughs with Vickers and Speed's performances catching the eye. Harling's script almost four decades on is uplifted by its nostalgic feel of the decade with the core emotions ever-present.
Reviewer: Jacob Newbury