Stig of the Dump
Clive King, adapted by Jessica Swale
Storyhouse
Grove Park Open Air Theatre, Chester
–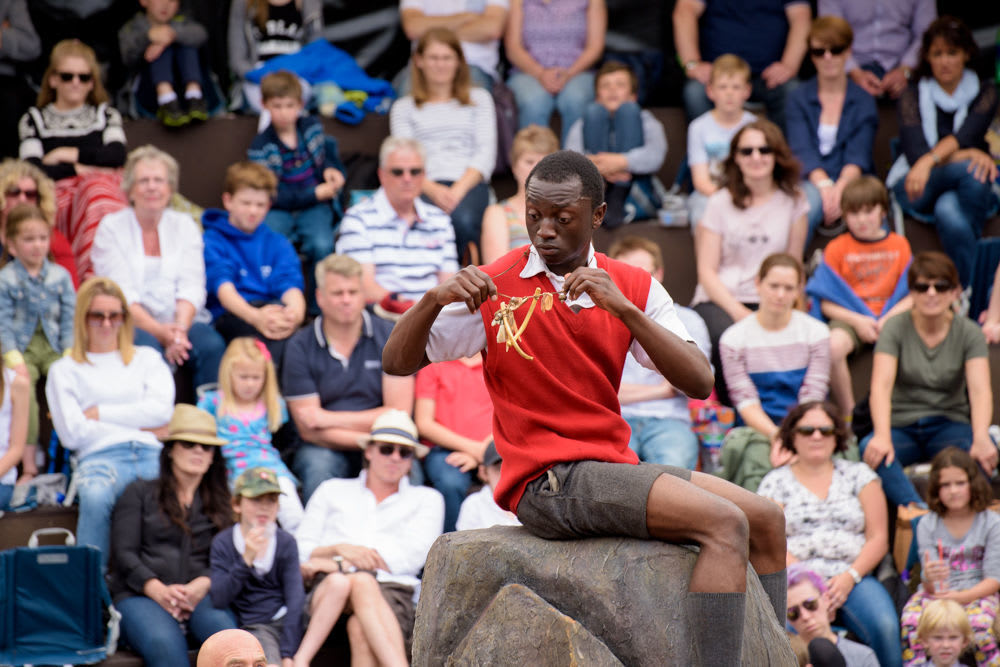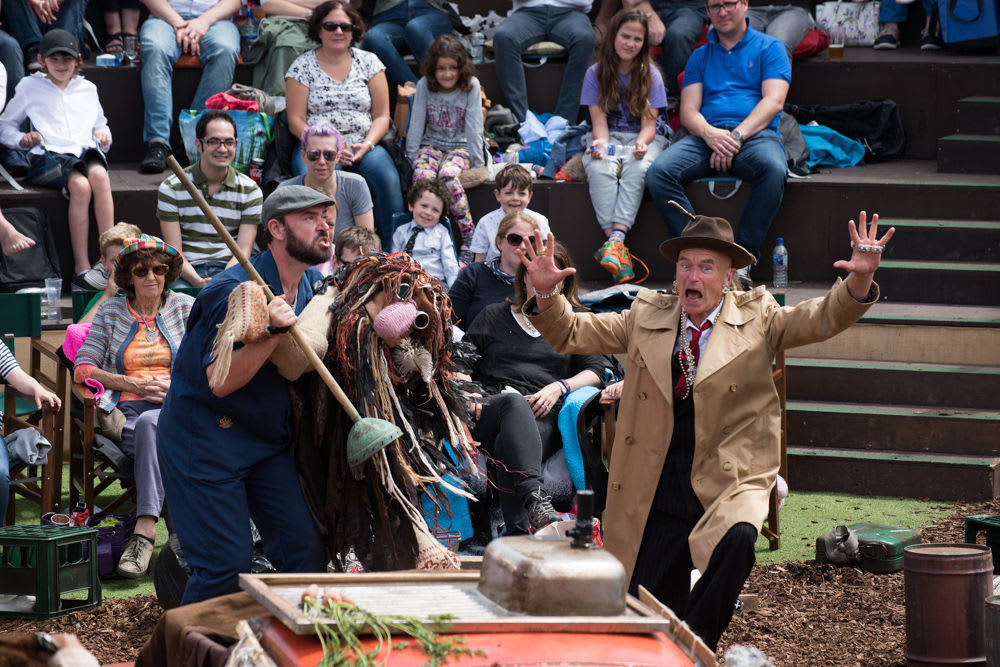 Children's classic Stig of the Dump is the second Storyhouse production to be launched at Grosvenor Park Open Air Theatre this summer.
The story is a heart-warming tale of Barney, a young boy who is staying with his grandparents and finding it difficult to make friends in his new school, but who will soon be changed by a magical experience.
The excellent cast throw themselves into the plot with relish, almost as if they are rediscovering their own childhoods playing hide and seek in the audience and pinching the odd crisp. However, one child is not included in the high jinks, no matter how hard he tries to be and you cannot fail to be moved by Anton Cross as he movingly portrays the loneliness and naivety of Barney as he struggles for friendship and acceptance.
That friendship will be provided by Stig, a caveman he meets at the local dump and who is superbly brought to life by a combination of Jess Curtis's design and John Seaward's powerful performance.
The friendship blossoms despite both Stig and Barney being unable to speak each other's language, a timely reminder that diversity is no barrier to harmony. Unfortunately, Barney's excitement at his new friendship is hindered due to the fact that no one believes him when he shares the news. However, this does not prevent the two from enjoying each other's company and even thwarting Danielle Henry and Johnson Willis as two splendidly sinister burglars.
A striking feature of this production sees the set design of the dump also double as a rhythm section. The cast use a range of bottles and scrap metal to create striking background music that works very well with some clever choreography and has more than a hint of another time about it. There are even some 'scrap' pieces outside the theatre for the kids to have a go at creating their own music with.
Stig of the Dump is another charming production from a company that has become a quality mark of family entertainment. It is guaranteed to please all children and those who may secretly yearn to be once more.
Reviewer: Dave Jennings