Still Water
Hannah Kennedy
Tramp
The White Bear Theatre
–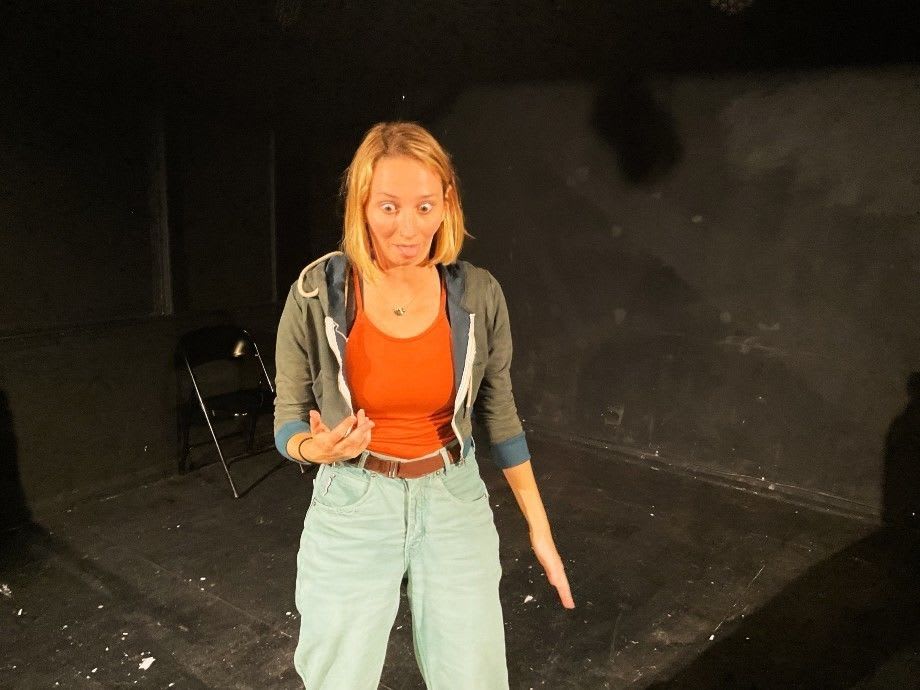 Still Water might easily be seen as a direct response to the COVID lockdown with its surreal account of time frozen for every living or moving object, except for its narrator Lauren, a woman who grew up in Murrayfield to the west of Edinburgh city centre.
Her story begins with her stuck on a train where the other passengers are frozen like statues. They are not the only ones. Escaping the train by a smashed window, she finds a world where everything seems fixed, unmoving.
As she trudges through unfamiliar towns, she recalls people and events from her life, including a mother with cancer and a much-loved partner. Returning to the apartment she shared with her partner, she finds that her partner has left taking her possessions with her. Tracking her down by details she finds at her partner's workplace, she makes a terrible discovery.
In this way, the catastrophe enveloping the world becomes highly personal. Lizzie Aaryn-Stanton as Lauren shifts the monologue from its early bright and breezy delivery to an emotionally charged climax where, despite feeling the frozen world might allow her "to walk on water", she is actually powerless to make any useful impact on the things most important to her. It's a powerful metaphor for trauma and loss.
The emptiness of the stage in this minimalist production underlines the isolation of the narrator's journey. Although there were moments when the audience were left unsure what was happening on that journey and why, it certainly sparked discussion afterwards.
Reviewer: Keith Mckenna