Stop Kiss
Diana Son
Kylie Vilcins for Above The Stag Theatre
Above the Stag Theatre (Studio)
–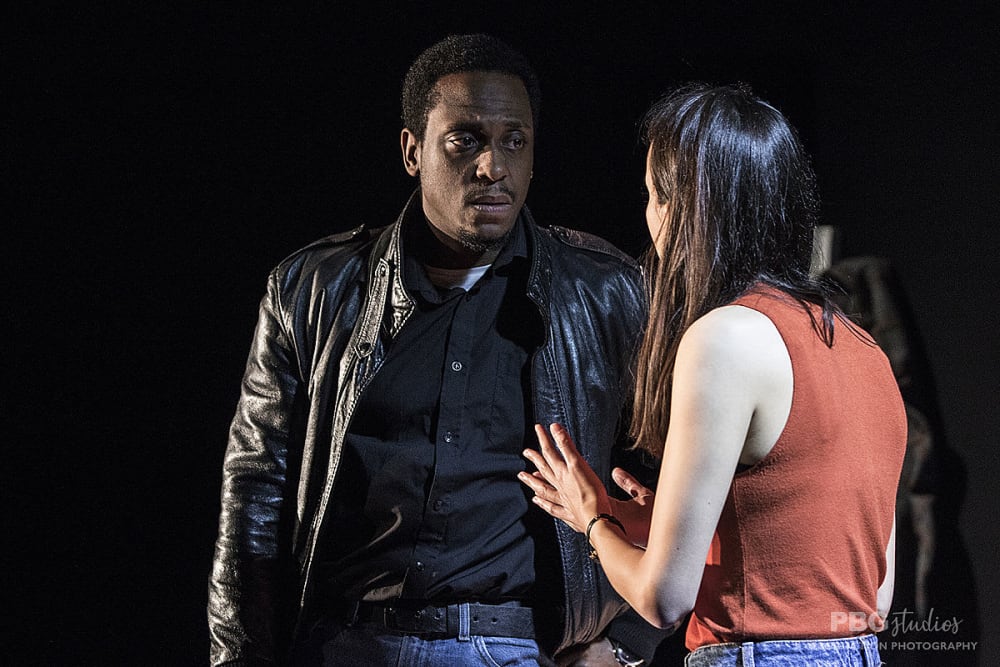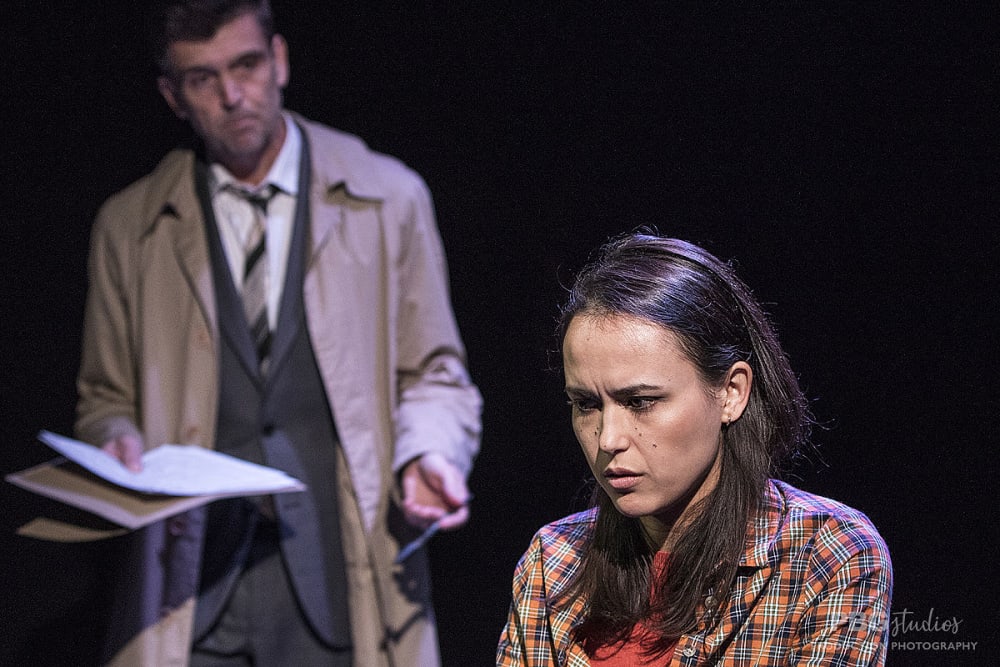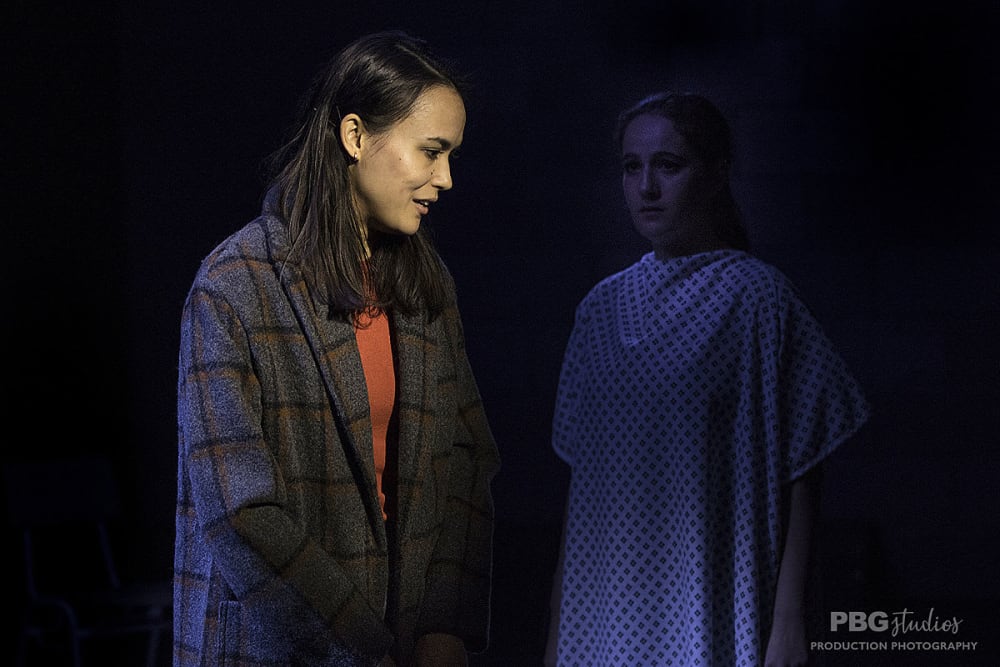 Diana Son's Stop Kiss, now revived as the first production at ATS since Andrew Beckett took over as Artistic Director, premièred at New York's Public Theatre back in 1998. Sadly (apart from the lack of mobile phones), it hasn't dated. Despite the advances in the acceptance of LGBT+ orientation homophobia still persists and prejudice still fuels violent attacks like the one on two women seen kissing in New York's West Village that is at the core of Son's play.
This isn't a portrait of chic New York sophistication or of flamboyant gay lifestyle. The women involved are Callie and Sara, for whom this is a first girl-on-girl kiss.
Callie is a young woman who came to New York to go to university and stayed on after graduation. For some years, she has worked as a traffic reporter on radio. She spends her working hours in a helicopter looking down on the city. That may sound glamorous but for her it is routine and, as she points out, she's not even a proper journalist. Callie had a boyfriend but they split: she got their apartment, he got her sister. Now there's college buddy George who is still close and with whom she will sometimes bunk up.
Sara is a teacher from St Louis who has taken a job in a tough school in the Bronx. Newly arrived in New York, she needs someone to take in her cat Caesar while she finds a place to live. A friend of a friend has suggested Callie. That's how they meet each other.
Sara left boyfriend Peter behind in St Louis; they had been together for seven years but that relationship was no longer working. There is just a hint in Kara Taylor Alberts's performance that she is more self-aware of feelings for women than Suzanne Boreel's Callie, whose life seems as untidy as her clothing-strewn flat. Sara certainly knows what she is doing with her life, gaining great satisfaction from working with underprivileged kids, but from her more sheltered background not so good at standing up for herself. When she is walking in the street with one of her pupils, it is the eight-year-old boy who deals with a man making rude comments about his teacher.
While centre-stage we see the two women drawing closer together and almost unconsciously falling in love, scenes are intercut flashing forward to after the attack: police interviews, meeting with a witness who dialled the cops, parents and Peter visiting Sara who lies in a coma in hospital, Callie's actions, discovering the responsibilities that come with love and the reactions of others, their understanding or lack of it.
Director Rafaella Marcus and her designer Anna Reid place these scenes around the periphery of the playing space, very simply mounted and lit differently (by Chris Withers) with the lead characters moving smoothly between time zones without breaking the flow of the drama.
With Ashley D Gayle's relaxed and warm-hearted George, his relationship with Callie is totally believable, though Callie doesn't invest as much in it as he does. There is only a brief glimpse of Alfie Webster as Peter, totally baffled at Sara bringing an end to their relationship. She's much more sure of herself than Callie who finds it very difficult to tell Matt Brewer's detective what she and Sara were actually doing when they were attacked.
The witness who dialled the police immediately assumed they were lesbians and Rebecca Crankshaw's cameo performance suggests a self identification. She doubles in contrast as the gently supportive nurse who helps Callie learn how to look after the woman she loves.
What once seemed a theatre that catered largely for the male half of the LGBT community has begun to explore plays from a wider spectrum but themes that explore feelings and self-realisation, that show the problems and dangers of being different have a much wider relevance than to a particular gender or orientation. Andrew Beckett has announced plans to upgrade the Studio's facilities and promises an expanded programme of greater diversity.
Reviewer: Howard Loxton