Strangers in Between
Tommy Murphy
King's Head Theatre
–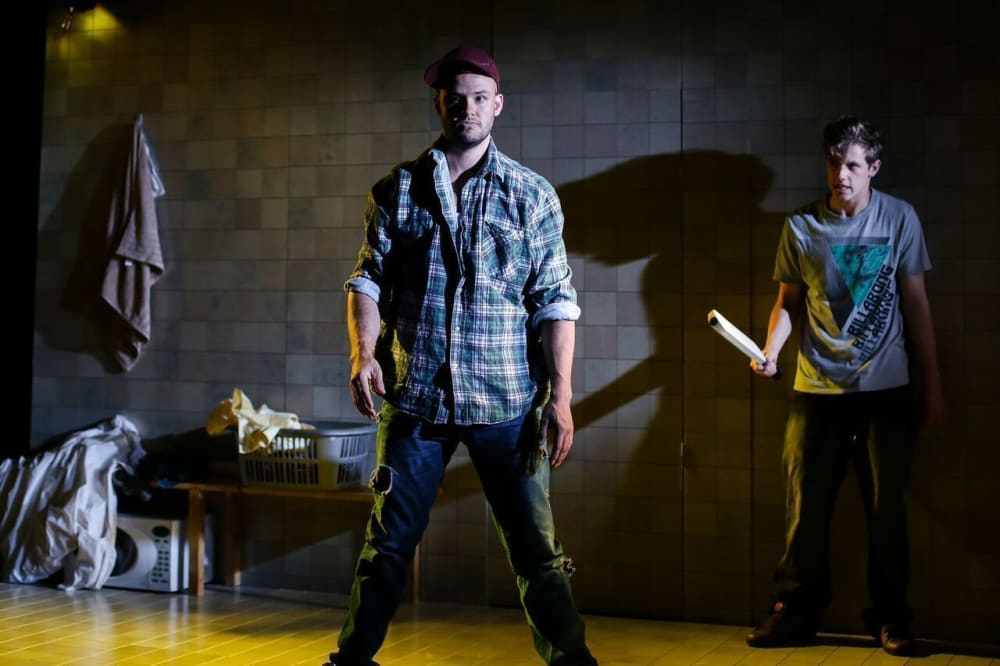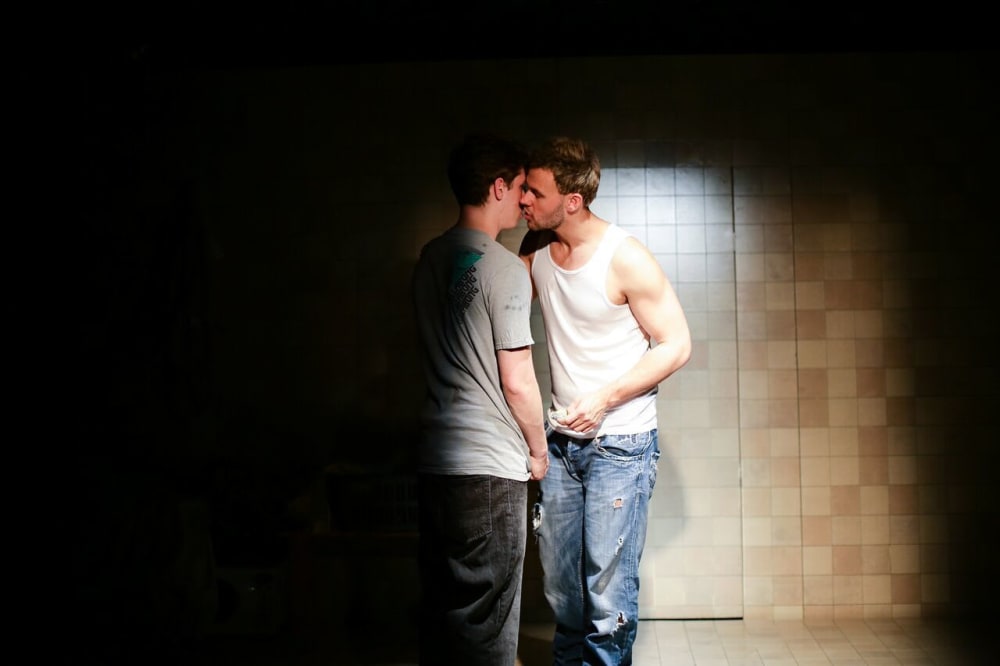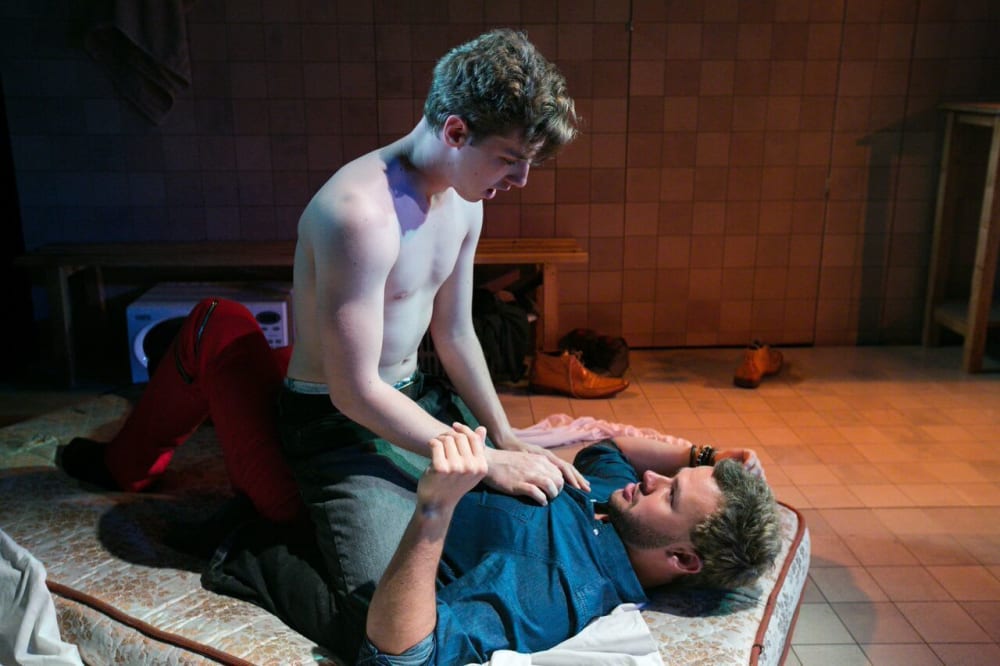 For Aussie kid Shane, it's his first day at work in an off-licence in Sydney's King's Cross. It's the early 2000s and the area is still quite sleazy. The lad hasn't a clue what he is doing. He's forgotten how to scan and doesn't seem to have heard of a credit card. His naivety is ridiculous—this must be a farce.
There are quite a lot of laughs but this isn't really a comedy. Indeed, the heavy music with which director Adam Spreadbury-Maher covers each scene change makes it feel like melodrama.
Shane is only 16 and he's run away from home after being beaten up by his brother. It's a play about a teenager trying to handle being gay and simple survival, about abuse and the possibility of abuse.
He is scared of going back home but he's friendless and coping in the city is also frightening; he's grown up in the sticks. It's nerves as much as inexperience that throws him.
In a somewhat contrived plot, he is befriended by two of his first day customers, both gay. One is a guy in his twenties called Will with whom he exchanges glances. Shane finds him "rather hot" (and played by Dan Hunter he is quite dishy).
The other is Peter, an older bloke who is a bit of a queen but kindly. Bearded Stephen Connery-Brown plays him with a light touch and an Australian accent, which makes him sound even camper: he's funny. He may seem a bit predatory but he means well. It's Shane who is the one taking advantage (or is he?) when the old hen takes him under her wing.
Becky-Dee Travenen's set is basically a tiled wall, which suggests either bathhouse or lavatory (perhaps that is intentional) within which props and furniture can be placed to indicate location and changes relatively easily, each carefully but speedily choreographed.
When brother Ben turns up wanting Shane to go back to Goulburn, he's played by Dan Hunter, a cap and a change of shirt create a new character who at first seems very different but may turn out to be very similar—it's the attitudes of Sydney and Goulburn that make a lot of the difference. Perhaps gay men in Sydney (or London) don't realise that difference between rural and metropolitan attitudes.
Tommy Murphy doesn't give his play any real resolution but leaves it open-ended with a possibility that things will be good for young Shane in the future. He doesn't spell out what might have happened but there is a big enough shadow to make it also a warning of what could happen to a young lad alone.
Perhaps it is to relieve that underlying tension that makes the audience so ready to laugh, and the production encourages laughter.
Reviewer: Howard Loxton