Strictly Confidential

Phil McIntyre Entertainments; Stage Entertainment; BBC Worldwide
The Lowry, Salford
–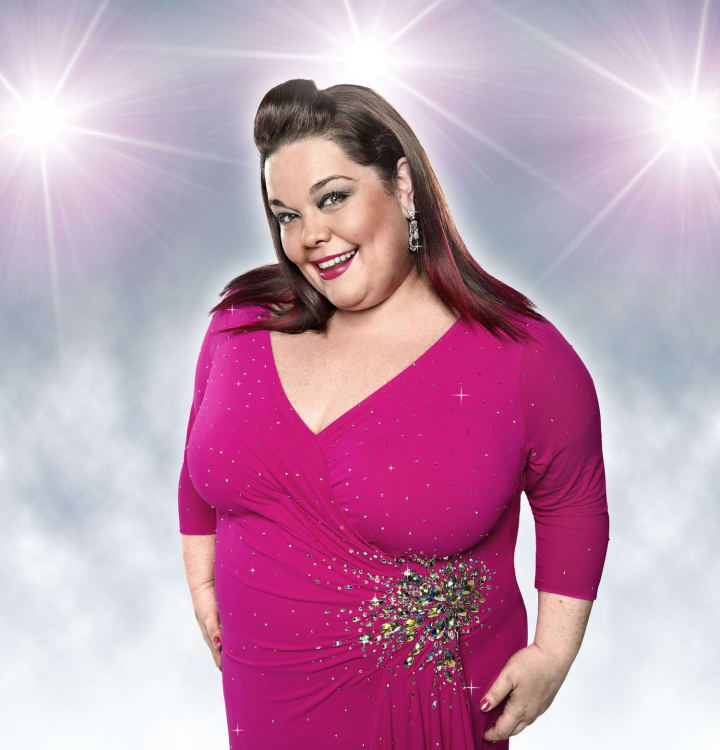 It can sometimes seem as if you are never two steps away from a Strictly Come Dancing spin-off.
After the arena-sized shows that re-create the TV experience, or all the various productions featuring the dance professionals, comes a new show which is actually about as Confidential as transatlantic e-mails.
With an industrial-strength glitterball, and a star who would be just as shiny in a power blackout, it's a sparkling and thoroughly entertaining addition to the franchise.
Director Craig Revel Horwood—the strictest of the TV judges—has shrewdly waited for the right star to place at the centre of his show and the unlikely frame of Lisa Riley fits the bill perfectly.
The former soap star is always going to wear the adjective 'bubbly' with pride, and here it is her unbridled effervescence that powers the production.
Playing to a home crowd she treats as friends rather than fans, she tends to rush the narrative, but should soon relax into something closer to spontaneity.
Partnered with dancers Ian Waite, Natalie Lowe and Artem Chigvintsev they're all encouraged to reveal a little more about their personal 'journeys'—that overworked description too often applied to celebrity lives.
It's not so much tabloid natter as commentaries on their careers, even a brief moment for Lisa to take one or two audience questions. There are film clips and other interludes, some of which suggest a work in progress. If that's the case then drop the routine wrapped around the Lisa Riley tribute song from Kings Have Long Arms, and certainly the Topless audition piece (nowhere near as tantalising as it might sound).
If that makes way for more dance routines then all the better.
For this is when this show settles to its task and showcases its dance skills, and those of its additional four-strong ensemble. In particular, up close and personal, an audience can begin to appreciate the emotional quality that the dancers invest in their artistry.
A slow, sensual rumba to Emili Sande's "Read All About It"; a duelling dance to an Adele medley; even a recital from Romeo and Juliet to Des'ree's "Kissing You"; and especially the closing Hairspray tribute are just a few of several dance highlights.
It's also deeply affecting when Lisa Riley recounts the loss of her mother, from cancer last year, shortly before her daughter was to achieve wider fame on SCD.
Particularly as her father was in the first-night audience, with an empty seat at his side.
Where Strictly's concerned it's not just the dancing that can be moving...
Reviewer: David Upton