Strike
Tracy Ryan
Ardent Theatre Company
Southwark Playhouse (Borough)
–

Listing details and ticket info...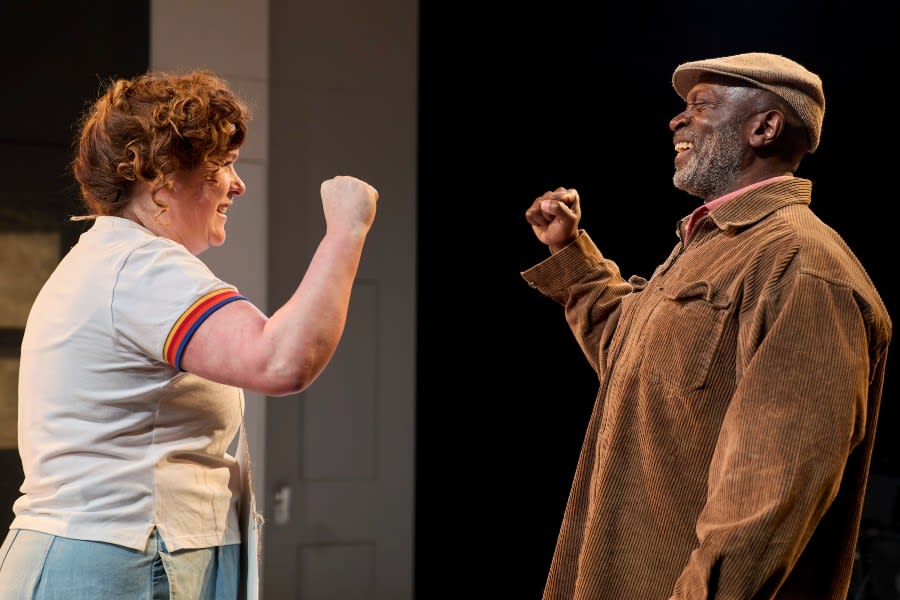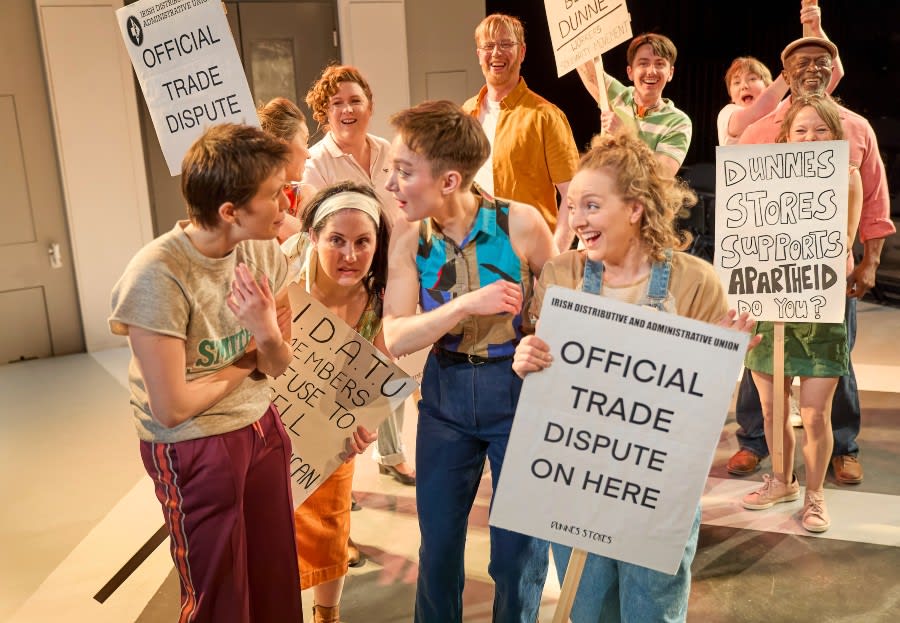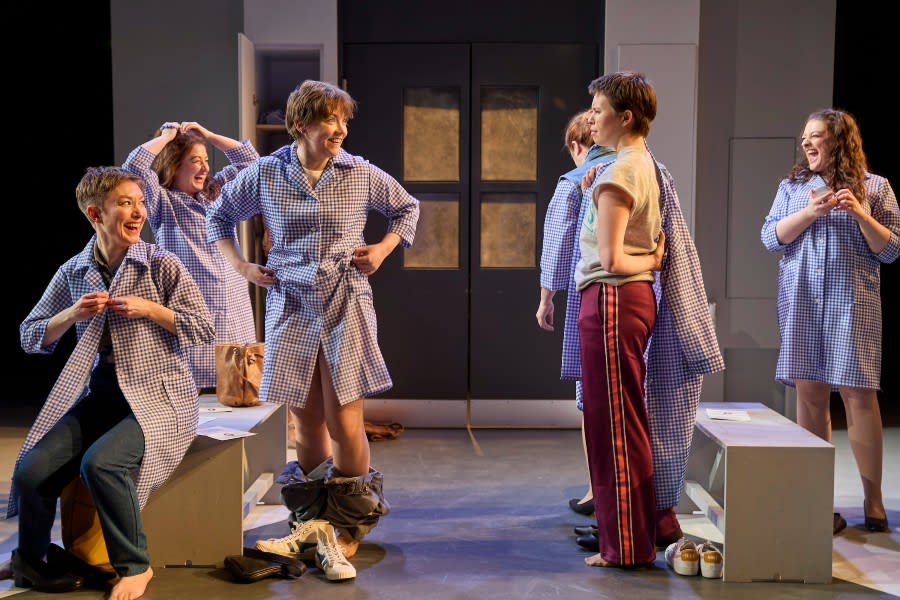 Mary Manning's (Chloe O'Reilly) brave decision on 19 July 1984 to politely explain to a customer that she couldn't sell a grapefruit from apartheid South Africa because of the union's boycott resulted in her being suspended by the store and ten workers going on strike for three years in support of the union's position. It also got the strikers invited to speak at the United Nations and, when they visited South Africa in 1985, deported and banned from the country.
Tracy Ryan's vivid, uplifting, ninety-minute documentary drama Strike takes us through these important events from a briefing by the union rep Karen Gearon (Jessica Regan) about the union boycott policy as the women don the shop's uniform in 1984 to the visit they made to South Africa years later after the death of Nelson Mandela.
Initially, they are shown uncertain about the issues, but the struggle becomes the learning process as they argue with those wanting to cross picket lines like the worker Sinead (Ciana Howlin) and are asked to speak at meetings. There was also their contact with the black South African labour organiser Nimrod Sejake (Mensah Bediako), forced to seek exile in Ireland after being accused of treason back home. He is able to give horrific accounts of police massacres in Sharpville and Soweto.
Despite their commitment, things are not easy for the strikers. The union gives them just £21 a week in strike pay and, as individual debts mount, at least one, Vonnie (Doireann May White), is shown possibly losing her home and the only male striker, Tommy (Adam Isla O'Brien), a member of a band, is forced to sell his guitar. At one point, Tommy is brutally beaten by those opposing the strike.
The vivid, swift-moving scenes are always engaging and are sometimes impressively choreographed. Particularly moving are the harmonies in the collective singing of "Which Side Are You On?"
This was an important fight that increased the pressure on Ireland in 1987 to become the first Western country to introduce a complete ban on South African imports.
In Dublin in 1990, Nelson Mandela met the strikers whom he said had helped him endure prison and inspired great numbers of people with their struggle.
Reviewer: Keith Mckenna