Stroke of Luck
Larry Belling
Park Theatre
–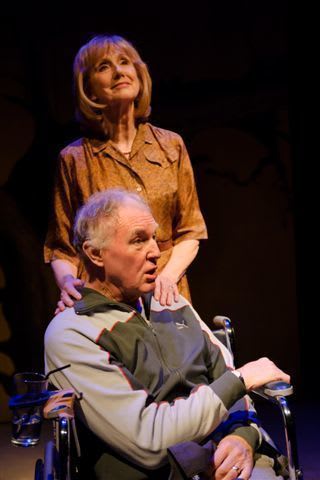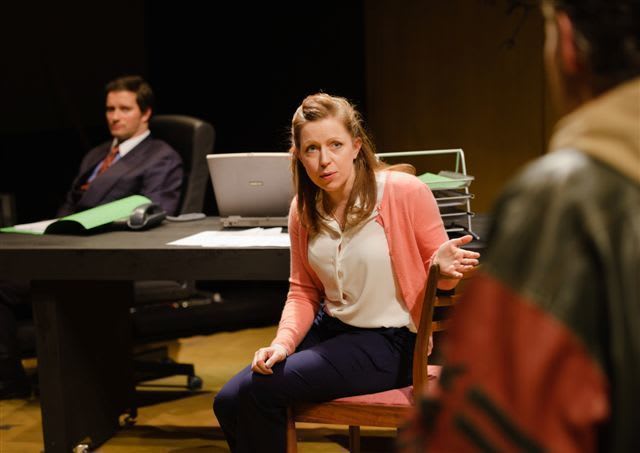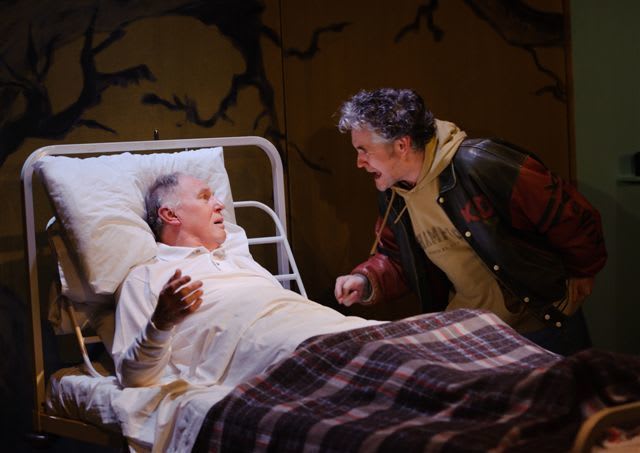 This delightful comedy presents the estranged children of recently widowed stroke-victim Lester Riley trying to find ways to stop their father from marrying his young Japanese nurse after he announces the event at his dead wife's memorial ceremony.
The avaricious middle-aged siblings see the situation as urgent when they discover that amazingly he has amassed millions, mainly due to by being the mafia on Long Island's favourite TV repair man.
Tim Pigott-Smith, in wheelchair and baseball cap, gives a five-star performance as clever old Lester. Struck down by a stroke he may be but, as he tells them, only the left side of his penis is paralysed and he hasn't lost his marbles. His children may accuse him of neglecting them when little, always tied to his workbench, but the frequent reappearance of his dead wife (Pamela Miles) in his quiet moments is evidence of a very good marriage.
As well as delighting the audience with his creation of character, Pigott-Smith presents an exemplary embodiment of how to play comedy, not least in the delivery and timing of an explanation of how he gained his nickname in the navy, with a tiny hiatus between speech and action that makes it seem fresh every time it recurs as a running gag.
Julia Sandford is charming as Lester's Japanese accomplice, tending him carefully, teaching him fragments of Japanese, performing a simplified version of the tea ceremony and promising recipes learned from her chef father.
Against her are ranged Lester's self-interested eldest Monroe (Andrew Langtree), known as Munny, keen to score over his siblings as well as his father, his sister Coty (Kirsty Malpass), paranoid about personal contact and a money-making online poker player, though not as hard-hearted as that might suggest, and former drop-out and jailbird Ike (Fergal McElherron) who suddenly turns up after long absence.
This excellent cast is completed by Morgan Dear as a laid-back supportive priest and a doctor and Jon Glover, who gets to play not only Lester's old buddy Barry, littering conversation with Espagnol expressions, but also a delicious cameo as a retired Mafia family father.
Designer Bob Bailey provides an elegant set like a huge Japanese screen, a painted pine tree on a gold ground and a scatter of painted leaves on a corner of the stage floor, the panels revolving to provide multiple settings with speedy transformations and Kate Golledge directs without ever drawing attention to her workwomanship.
Stroke of Luck isn't a play that raises issues or is going to change lives but it is engaging, entertaining and funny. It is difficult to believe that it is really Larry Belling's very first play but he has been around in show business for a long time and seems to know how to do it.
Reviewer: Howard Loxton