Sue Townsend's The Secret Diary of Adrian Mole Aged 13 3/4, The Musical
Book and lyrics by Jake Bruger, music and lyrics by Pippa Cleary
Curve Theatre
Curve Theatre, Leicester
–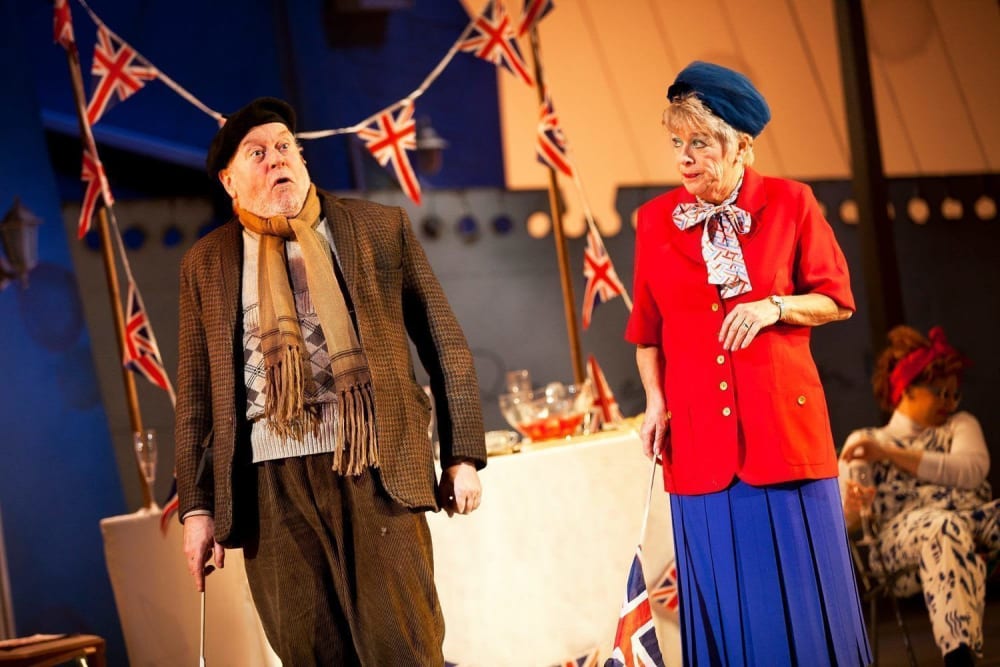 Adrian Mole is Leicester's prodigal son and his creator, the late Sue Townsend, remembered with great fondness and pride in the city. In a nice bit of kismet, on the same day a nearby venue is re-named The Sue Townsend Theatre, it's opening night at Curve for the 'world' première of Sue Townsend's The Secret Diary of Adrian Mole Aged 13 3/4, The Musical.
Townsend's novel on which the musical is based was first published in 1982 and, cliché or not, it's fair to say it was an eighties phenomenon: 20 million books sold worldwide, seven sequels, a stage play and a 1985 TV series. No pressure, then.
This musical has been several years in the making with the relatively new kids on the block Jake Bruger (book and lyrics) and Pippa Cleary (music and lyrics) receiving Townsend's blessing for the project before her death in April 2014.
Adrian Mole is a troubled teenager, his life marred by spots, errant adults and undying love for Pandora Braithwaite. An unreliable narrator, events conspire to thwart his quest for acceptance as the intellectual he so clearly is, coping with bully Barry Kent, his parents troubled marriage and, on occasion, some rather lacklustre lyrics ("I'm so deep, it's enough to make you weep").
Covering a year in Adrian's diary, the musical lifts many key moments and references from the novel, opening with the countdown to New Year's Day, 1981. Tom Rogers's imaginative set cleverly references the diary theme with houses and rooftops resembling torn pages and pencil chimneys.
A lot is required of the four young stars (there are rotating teams of Adrians, Pandoras, Nigels and Barrys for the show's run). Joel Fossard-Jones pulls off the geeky, self-obsessed but ultimately loveable Adrian and deserved the lengthy standing ovation—all the young cast did. Imogen Gurney's precociously annoying Pandora is perfect, Samuel Small as Nigel and Harrison Slater as thuggish Barry also ably carrying the weight of this musical.
Luke Sheppard directs with flair and makes full use of the adult cast with amusing doubling as Adrian's school mates and all cast acting as stage hands, enabling seamless transition between the many scene changes.
Musicals need great songs and overall they work, although I'm hard-pressed now to remember any such is their 'samey' feel. That said, "Long Lost Love" is emotionally powerful with beautiful harmonies and the set piece finale "Nativity" hilarious.
However, some elements of this musical don't work as well, mainly when straying from the diary format. In "How Could You", Grandma (Rosemary Ashe) gives Adrian's estranged and adulterous mother Pauline a piece of her mind. This is not from Adrian's viewpoint, doesn't move the story forward and merely tells us what we already know.
Whilst Ashe gives a heart-rending performance during this song, Pauline (Kirsty Hoiles) stands mute and unmoving and this scene seems at odds with the whole. Several 21st century references also clash with the 1980s setting, their purpose purely for laughs.
Sue Townsend's humour does shine through though and this is ultimately a fun and sometimes surreal piece of musical theatre. The contrast between dinosaur 'no wife of mine goes to work' dad George Mole (Neil Ditt) and the snake-hipped, pelvic gyrations of Mr Lucas (Cameron Blakely) provides many a cringeworthy moment—in a good way.
So, could this transfer to the West End? Perhaps a few more growing pains to overcome, but it's an enjoyable romp back to the eighties.
Reviewer: Sally Jack