Sugar Daddies
Alan Ayckbourn
Harrogate Theatre and Oldham Coliseum Theatre
Harrogate Theatre
–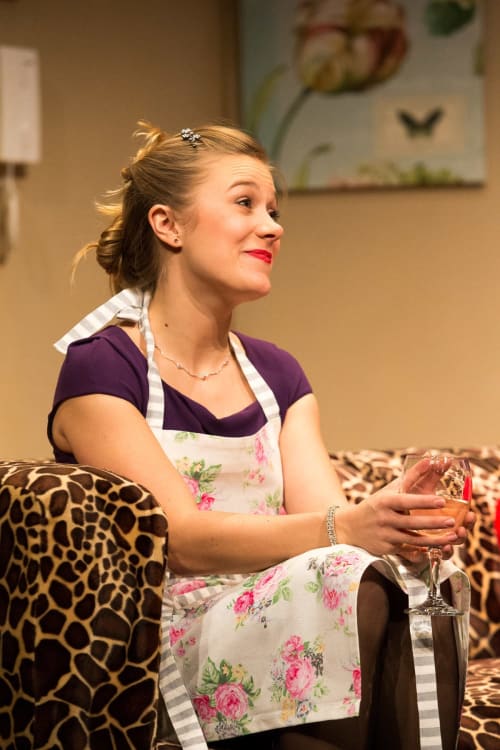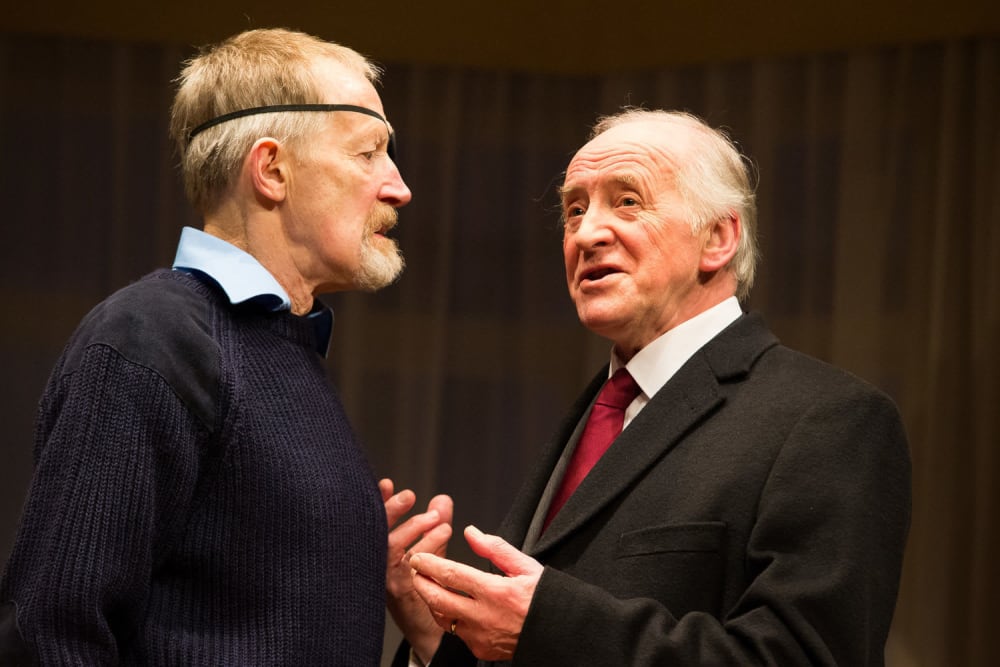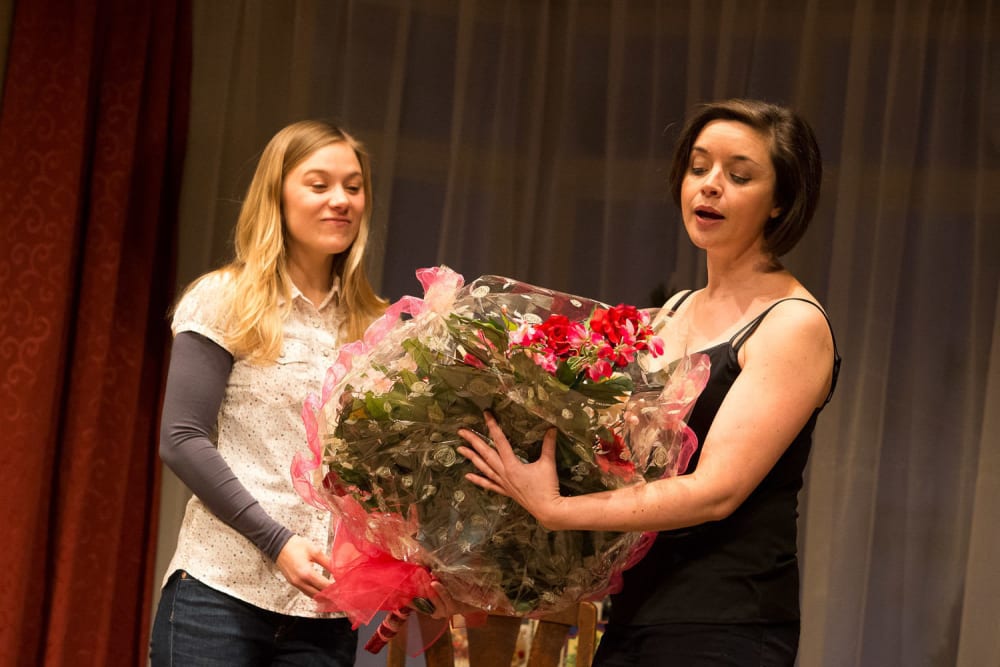 Given that Ayckbourn himself is returning to this 2003 play in an updated version scheduled to premiere in Seattle this autumn, the veteran playwright must feel that the piece merits continued attention. This Harrogate Theatre and Oldham Coliseum co-production, under Robin Herford's seasoned direction, strikes some right notes but on the whole does not quite make a convincing case for the play.
The set-up is schematic in a number of ways. Country mouse Sasha has recently moved to London where she shares a flat with her more confident—albeit fraying—half-sister Chloe. Sasha has idealistic dreams of becoming a chef (or possibly a singer), and both women have trouble meeting the rent. But when Sasha helps an elderly man, Val, who has been the victim of a suspicious hit and run incident, he begins influencing their lives, treating Sasha to 'discounts' on elegant dresses and calling in 'favours' to ensure the rent stays at a manageable level.
Val himself has a history which involves the fractious, one-eyed Ashley, a man of a similar age who has recently moved into the flat downstairs from the girls, and as the play progresses, both men become entwined in Sasha's life.
Ayckbourn's original programme note speaks of his interest in the ways we re-invent ourselves (and allow ourselves to be reinvented) in relation to the people around us, and of our final inability fundamentally to effect lasting change. It is the latter sentiment that this production grasps, and the play is the weaker for it. Sasha adopts the trappings of the fine life—visits to the opera, a total makeover of the flat, much to Chloe's horror—but doesn't seem herself to change.
Sarah Vezmar plays the naïve country girl to a tee, but ultimately comes out looking unrelentingly squeaky clean, where a more conflicted approach may have been more rewarding. She ably holds the play together in the central role, and is a winning performer. But a more interesting Sasha would start to seek and expect compliments, rather than meekly deflecting them as she does throughout. The play would benefit from a greater sense of her being drawn in towards the temptations of the ageing, club-owning Mephistopheles.
Likewise, Paul Webster as Val has a comic's instinct for the occasional one-liner: 'Nice boy. All the intellect of a fridge magnet' is given a masterful sting, for instance. But unfortunately for him, this is not that sort of Ayckbourn. His overt shiftiness elsewhere means that any ambiguity is blown from the start. Where he and Christopher Wilkinson's too-fluffy Ashley should be uneasily thrust together, with surface tensions barely concealing the depths of their relationship, they instead wear their mutual disdain on their sleeves.
Wilkinson, as mentioned, gives a likeable but too innocent performance, missing much of the potentially troubling nature of his interest in Sasha; the play is entitled Sugar Daddies in the plural, after all. Maeve Larkin's Chloe injects a welcome energy on every appearance, with Larkin showing a confident tendency to hit exactly the right word in each of Ayckbourn's precisely weighted lines.
On the whole, though, the signposting is too heavy, and the comic and moral outcomes too glaring, with only glimpses of the more thought-provoking play possible here. Perhaps this is an issue of taste. There is much to enjoy, although once the set-up becomes obvious in the first twenty minutes, an audience should not expect too much in the way of revelation or surprise.
It's perhaps revealing, though, that Ayckbourn intends, uncharacteristically, to rework the final scene in his forthcoming American production. This might bode well for a more morally conflicted, darker piece along the lines of his more successful A Small Family Business, for instance.
As it stands, this production contains a couple of charming performances, but too many unresolved conflicts and strange off-beats to make it a truly classic Ayckbourn.
Reviewer: Mark Smith