Summer and Smoke
Tennessee Williams
Almeida Theatre
Duke of York's Theatre
–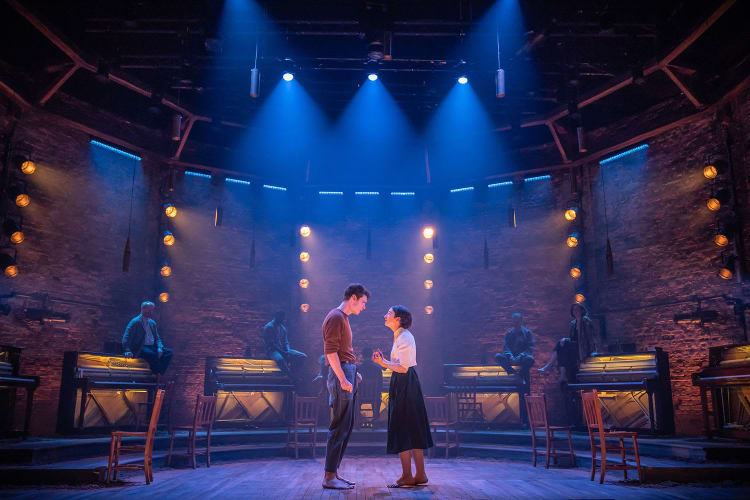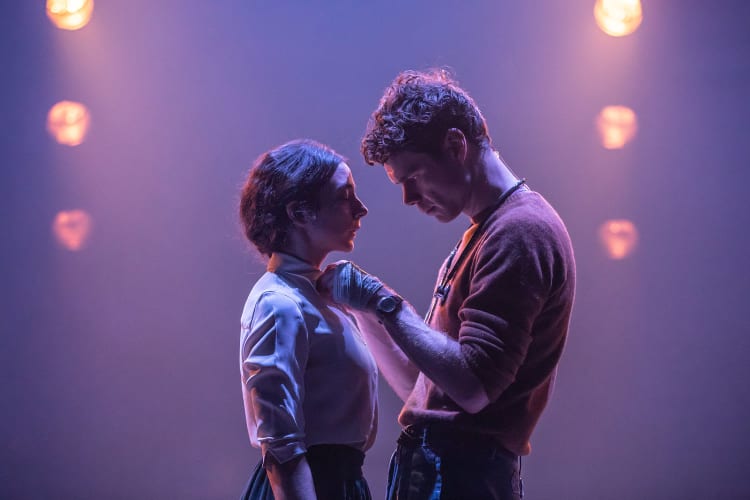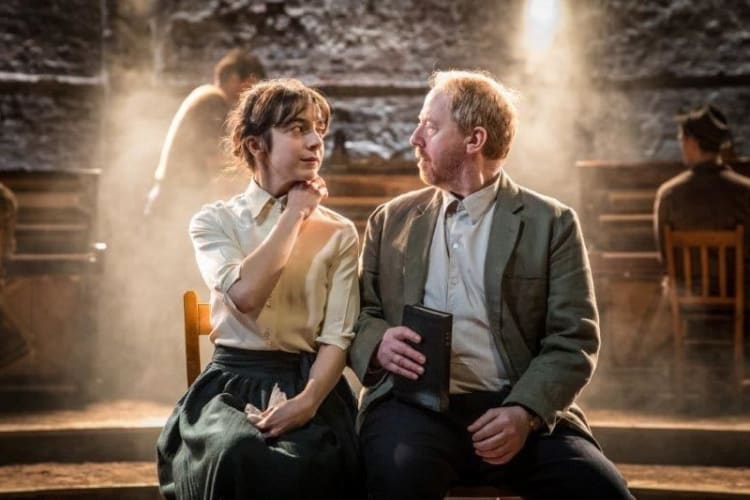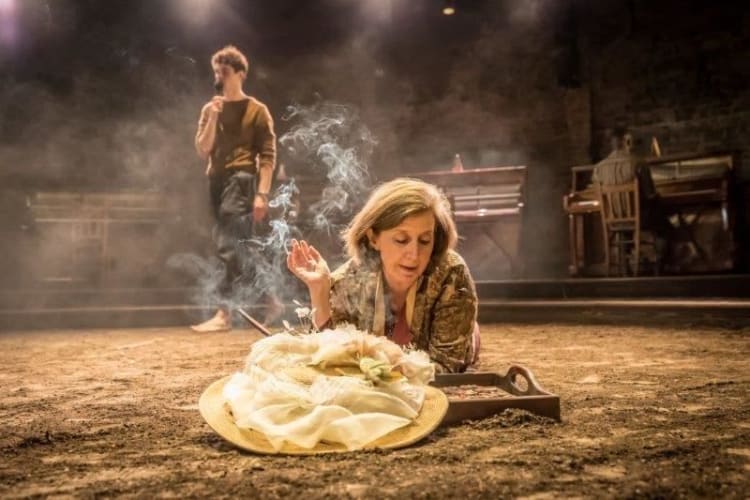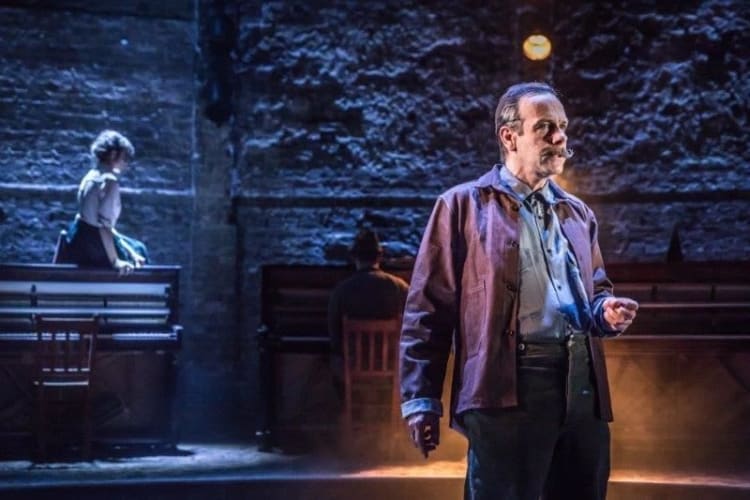 Director Rebecca Frecknall's pared-down production of this 1948 play sets it against a curve of brick wall, like that of the Almeida where it first opened, with seven pianos placed round the arc, their innards exposed. A couple of steps lead down to a sand-covered space like a bullring, or the cockpit at the casino outside Glorious Hill, Mississippi, that its protagonists visit. Tom Scutt's design concentrates the focus on the characters who confront each other, bare-footed actors baring their feelings.
It is the story of Alma, daughter of Rev Winemiller, and the boy next door, Dr Buchanan's son John, whom she's known since childhood. Now grown up, she is of a nervous disposition, subject to panic attacks, self-consciously ladylike as befits a minister's daughter, her life not made easier by a mother who is a bit bonkers. It is soon clear that she is in love with the handsome young man, now back from his medical studies.
Does the young doctor reciprocate? There are signs that he might do but he seems to be spending the summer sowing his wild oats, taking up gambling and getting involved with other girls, especially Rosa, the daughter of casino owner Gonzales.
In a sequence of meetings, her intellectual ideas and spiritual conditioning are set against his more earthy urges. Though his approaches are gentle and kindly, to him she appears unresponsive. As she points out, her name means "soul"—and she is very soulful, while he is going wild. Later, he will ask, "did anyone ever slide downhill as fast as I have?" and declare, "I should have been castrated." By the time their opposite needs are understood and could be reciprocated, it is too late.
This production wraps this episodic telling in an atmosphere that strengthens its impact. Angus Macrae's music (played by those seven pianos) and Lee Curran's lighting produce something equivalent to the dramatic effects of the gauzes and lighting Jo Mielziner used for Williams's memory plays 60 years ago, beautiful and full of emotional impact.
Matthew Needham bring something like innocence to young Buchanan, though, caught up in the excitement of discovering adult freedoms, he is being spurned too. Patsy Ferran as Alma delivers an amazing performance, trying to hide her weaknesses, fit her father's expectations, embarrassed by her mother and afraid to recognize her own feelings, this is girl full of complexity. There is a poignancy here in the pain they both feel that avoids the cliché that could come with less sensitivity.
The rest of the cast deliver on the same level whether enacting high drama or slumped over one of the seven keyboards. Forbes Masson plays both Alma's father and John's: as Dr Buchanan breaking into song and slow motion for one stunning sequence. Ajana Vasan plays randy Rosa and several other young girls. Eric MacLennan is Rosa's father, suggesting a whole history in a brief scene. Nancy Crane is Alma's ice-cream crazy mother who has never recovered from a breakdown, doubling a local gossip. Seb Carrington is a travelling salesman (one of Williams's kind strangers) and Tok Stephen a couple of local men. They stay on stage, an ensemble that, whether in action or melting into the background, add an ongoing contribution to the dramatic moment.
This isn't among Williams's very best plays but this production raises its level. It truly delivers.
Reviewer: Howard Loxton