Summer in London
Rikki Beadle-Blair
Theatre Royal, Stratford East
–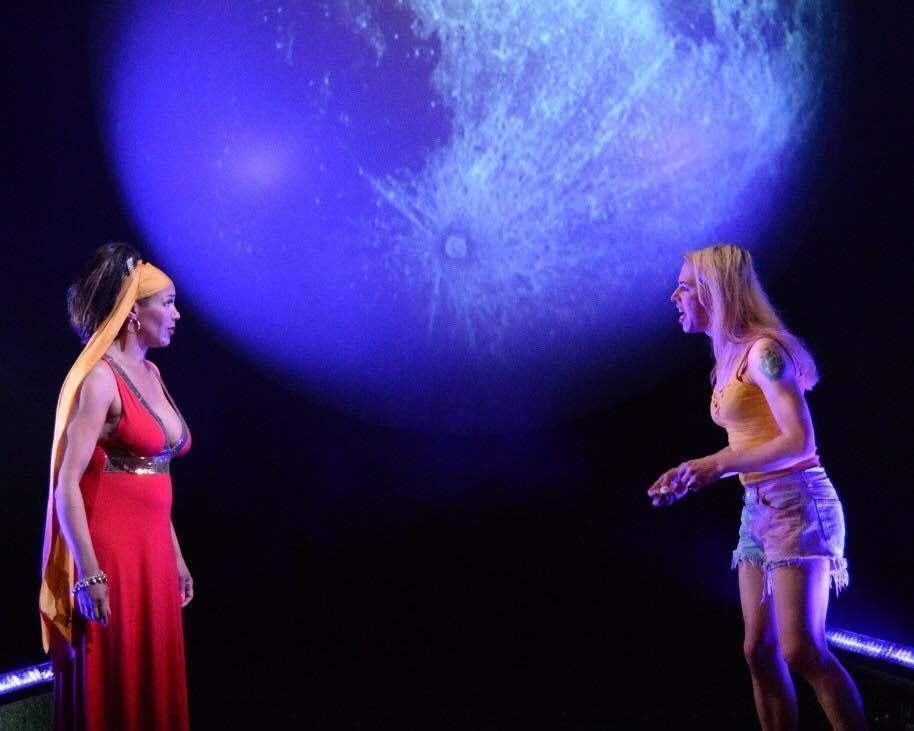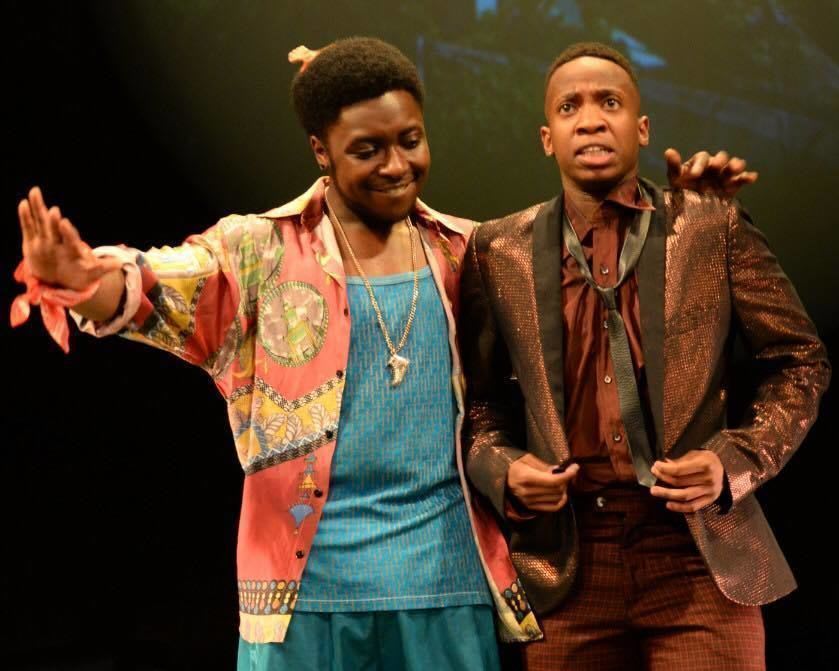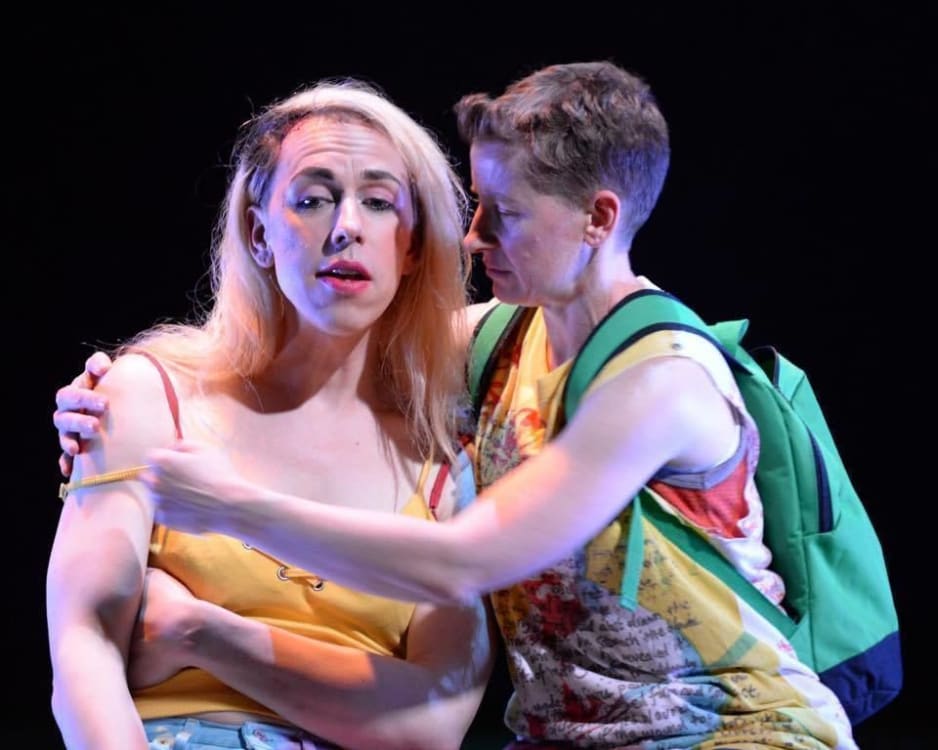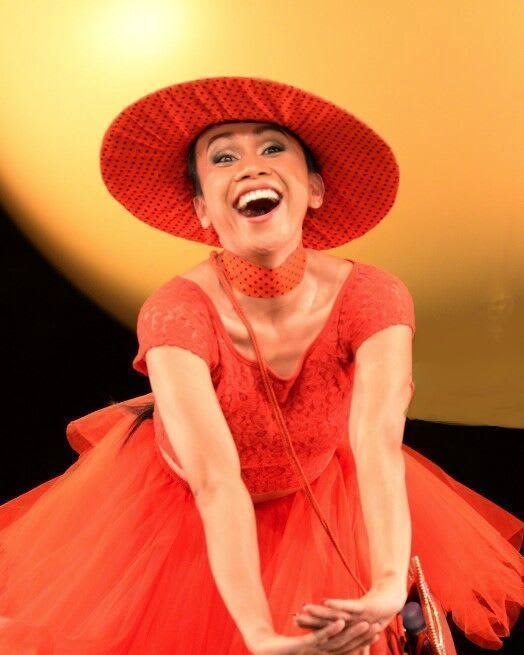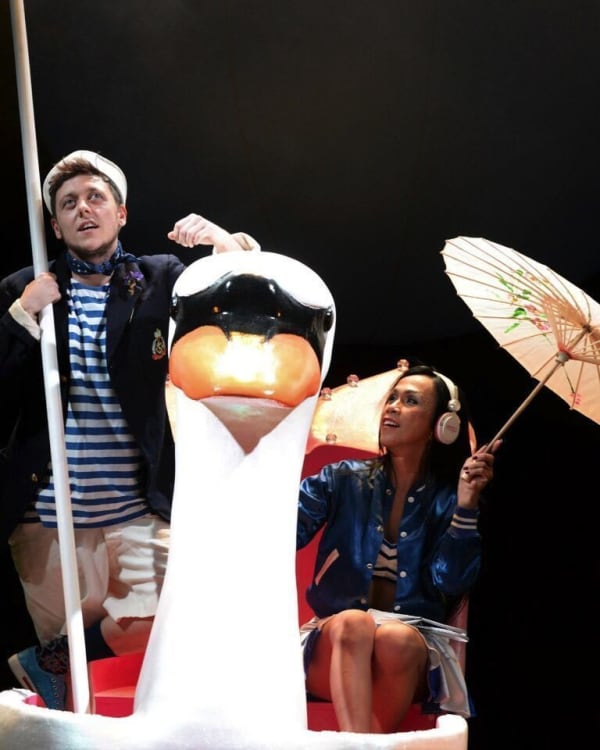 Rikki Beadle-Blair has come up with a show of summery freshness in this delightful rom-com about four homeless lads and their competitive dating of a young person from the Philippines.
The boys spent the winter dossing in the place of the (ex)girlfriend of one of them; now their base is Olympic Park where the girlfriend Justine comes selling sandwiches. It's there they meet Joan, a bit of a diva who sees herself as a life coach, and the Filipina who is her protégée called Summer. It's Summer in London in both ways.
This isn't a play about homelessness, it's about gender; about stereotypical attitudes and expectations. As Emma Frankland's outspoken Justine says, "girls are who you go out with when you're flush. Women are who you run home to when you're broke. Girls cheer-lead, women challenge."
Ash Palmisciano's Jack ripostes, "why are you wasting your breath with a litter of dim-witted pups? Could it be that there's something about boys? Something that dies when men become men? Something impulsive? Something exciting? The deafening rush of gushing androgens…?"
This isn't documentary but poetic imagination. This London is a City of Dreams where a huge balloon overhead becomes the sun or the moon or a dreamscape, "the most exciting city in the world with a million things to do for free and a heat wave." Kamari Romeo's Ryoko can take Summer on a date to fly a kite on Primrose Hill; for Tyler Luke Cunningham's Hamza, its Friday Late at Tate Modern with the view of St Pauls and the Millennium Bridge; Jack goes for a pedalo trip on a park lake; Tigger Blaise's Mosey discovers perhaps he is kissing the wrong person but perhaps there is more to Summer than a girl who needs to spend two days on her hair before a date.
For Joan "every Kingdom is your conquered Queendom" and her mantra "I am my own" is an echo of Polonius's old adage, "to thine own self be true".
Straight or gay, male or female or what ever, Be You! It is a lesson Mzz Kimberley's strong and engaging Joan is good at putting over as the play becomes a picture of self-acceptance and self-discovery. Even Justine, who "wasted an entire childhood pretending to be someone else," whose parents don't recognize "this woman. That she never painted the nursery for." Joan gets even Justine to believe in her own beauty.
Justine's reference to her gender identity is the only overt reference that Beadle-Blair's script makes to transexuality but this production gains an added meaning because its fine cast is made up entirely of trans actors that supplies another layer of reference.
Summer in London is full of vitality and humour. You could just enjoy it as a clever rom-com. Its easy-going characters aren't given background: it is their performance that makes them more than characters of the instant. They seem to have avoided most problems of the homeless (though increasing flurries of autumn leaves are a warning of the problems winter could bring and a reminder that boys do grow older, maybe grown up).
But in writing what is often a light fantasy, Beadle-Blair has drawn on the experiences of its performers and it does have a very serious undercurrent.
Reviewer: Howard Loxton