Summer Performance 2018

English National Ballet School
New Wimbledon Theatre
–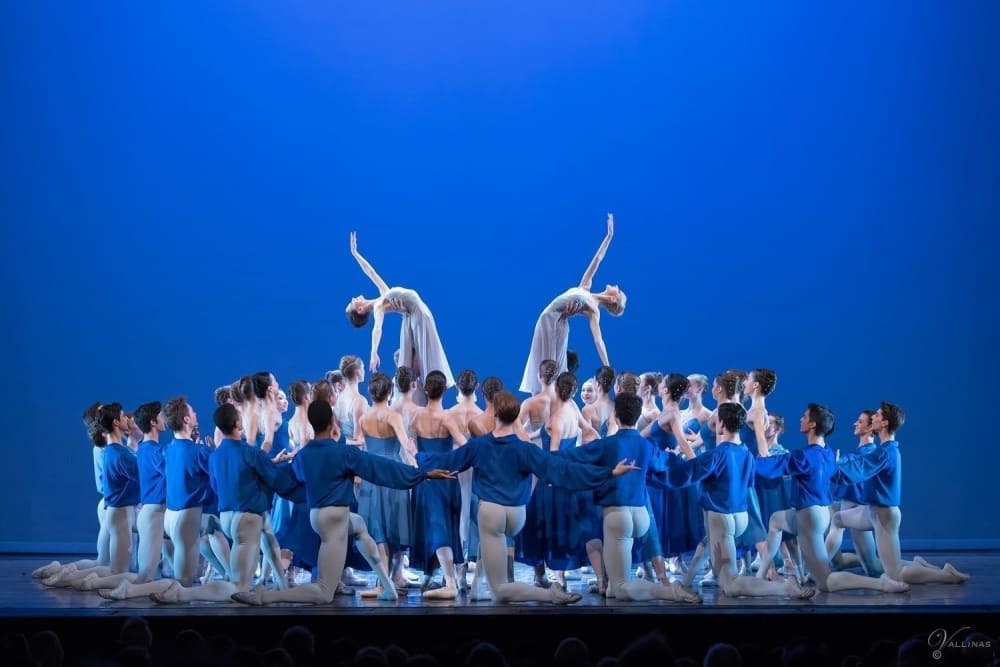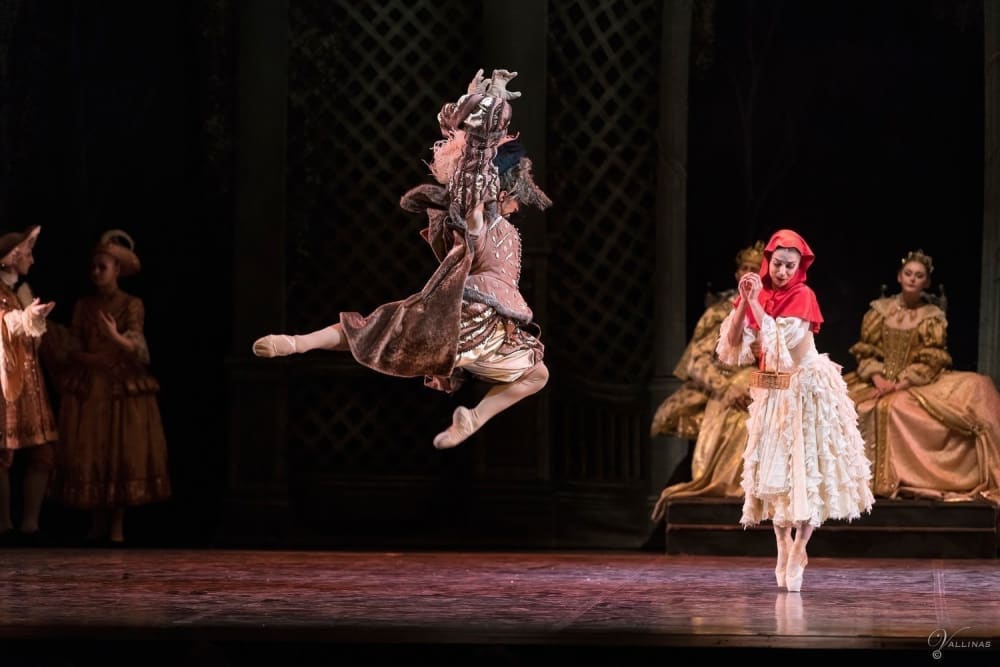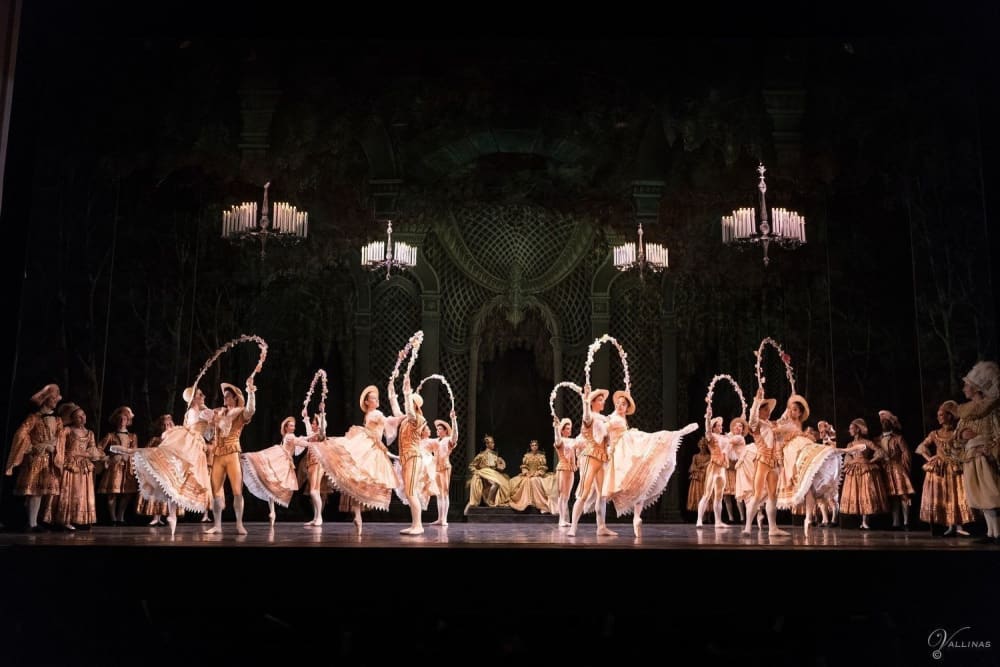 Under the new directorship of Carlos Valcárcel, who joined in October 2017, taking over from Samira Saidi, English National Ballet School returns to Wimbledon for its annual Summer Performance.
The official school of Tamara Rojo's company, each year 300 individuals audition around the world for a place on the three-year Diploma in Professional Dance for young dancers aged 16 to 19 years, accredited by Trinity College London. In 2019, the school and company will move to its new home in London City Island, Canning Town, located in the east of the capital.
The performance opens to students from all three year groups dressed in different calibrations of blue, in Valcárcel's neoclassical Concerto to Beethoven. Ably leading the rhapsodic number are 3rd years Maria del Mar Bonet Sans, Breanna Foad and Rentaro Nakaaki, all of whom have landed contracts with English National Ballet, along with Antoni Cañellas Artigues, who takes up position with Hungarian National Ballet.
Following a premature interval, two winning pieces from the student Choreographic Competition ensue. In first place is 3 years 4 minutes, an effervescent creation to Ludovico Einaudi's Night, both choreographed and performed by Rentaro Nakaaki and Molly Hall, who joins National Ballet of Romania.
Dancing to the indeterminate sounds of John Cage's Sonata 4 (Sonatas & Interludes), 1st year student Liudmila Loglisci takes second prize for her contemplative solo Head, based on "confused feelings of the head". Act II draws close to Valcárcel's Dusky Fields. Set to Celtic music by Scottish singer Kenna Campbell, Québécois Madame Bolduc, flautist Grey Larsen and guitarist André Marchand, 2nd and 3rd years race in close-knit stencil configurations, characterising a folk-energised style.
Excerpts from The Sleeping Beauty are the crowning point of the evening. Featuring students from all year groups, Carlos Valcárcel and his artistic staff present a choreographic adaptation of Petipa's classic. In the role of Princess Aurora is Remi Nakano, who joins Atlanta Ballet ll, the programme and pathway to joining Atlanta Ballet as a full company member. Highly musical, Nakano's ripened and serene technique is more akin to an accomplished soloist than a fresh graduate. Partnered by Yuki Nonaka as the Prince, who joins Sarasota Ballet, together they deliver a valiant alliance in the grand pas de deux.
Next the divertissements, fairytale characters honour the wedding celebrations. Distinct and comedic spectacles are received from Ana Ramos (National Ballet of Portugal) and Andrea Marcelletti (New English Ballet Theatre) as Red Riding Hood and the Wolf, besides Conner Jordan-Collins, who joins Northern Ballet and Anita Wolleb (Teatro dell'Opera di Roma) as the playful Puss in Boots and the White Cat.
Both joining English National Ballet next season: Princess Florine, Breanna Foad demonstrates exemplary stagecraft, accompanying Rentaro Nakaaki's fine-feathered ascent as the Bluebird, before the cast rally together for the final ensemble pieces: Polonaise, Mazurka and Garland Dance—all brought to life by the English National Ballet's gilded costumes.
Reviewer: Naomi Cockshutt