Summer Rolls
Tuyen Do
VanThanh Productions in association with Park Theatre
Park Theatre (Park 90)
–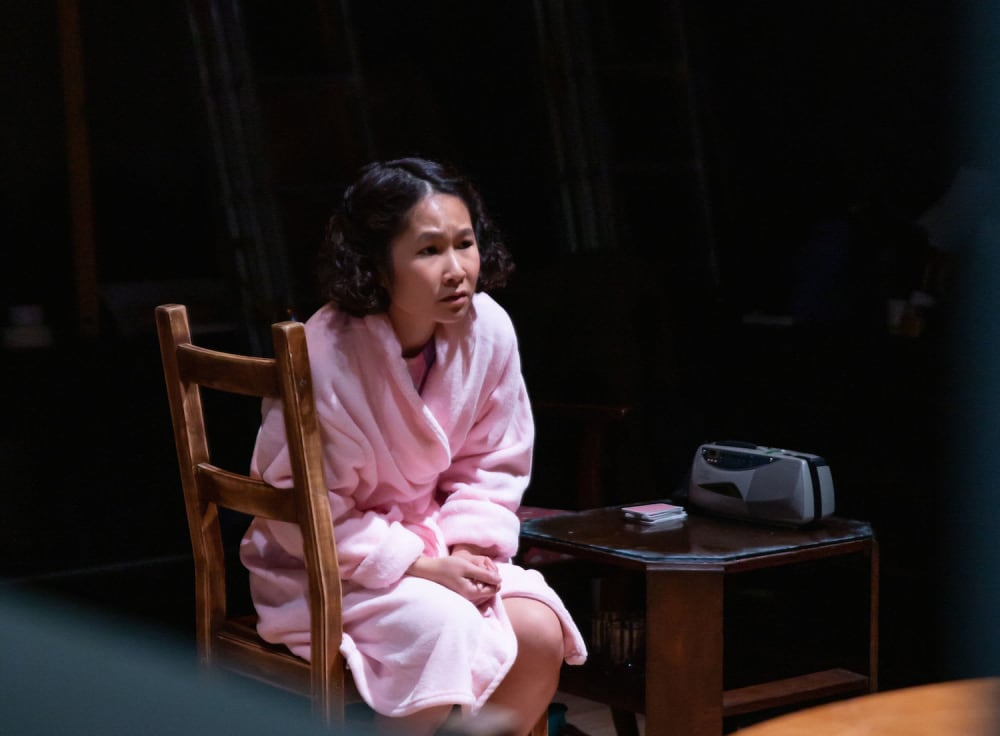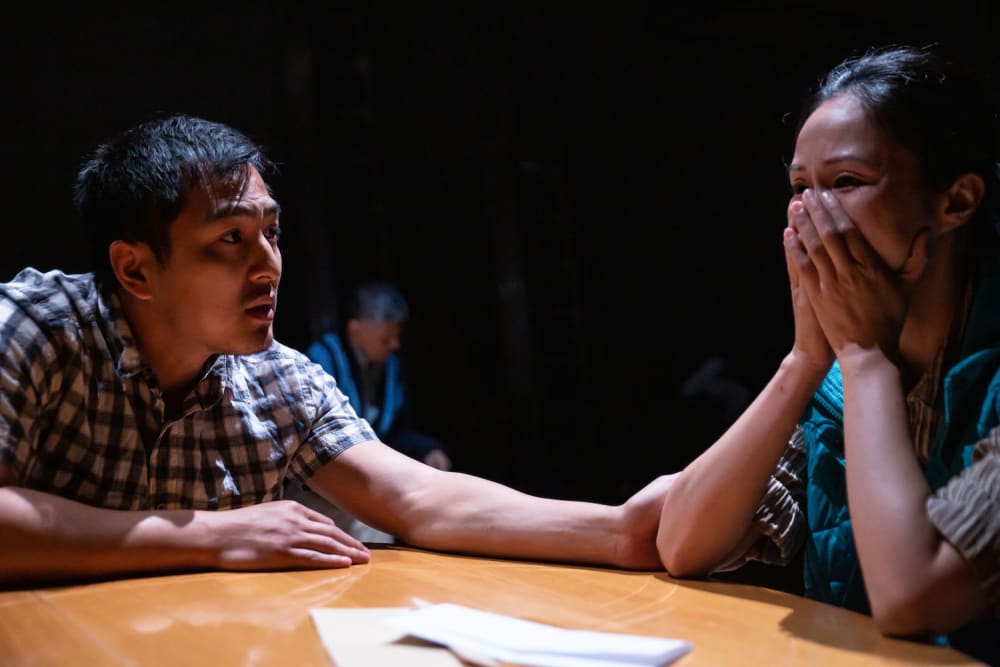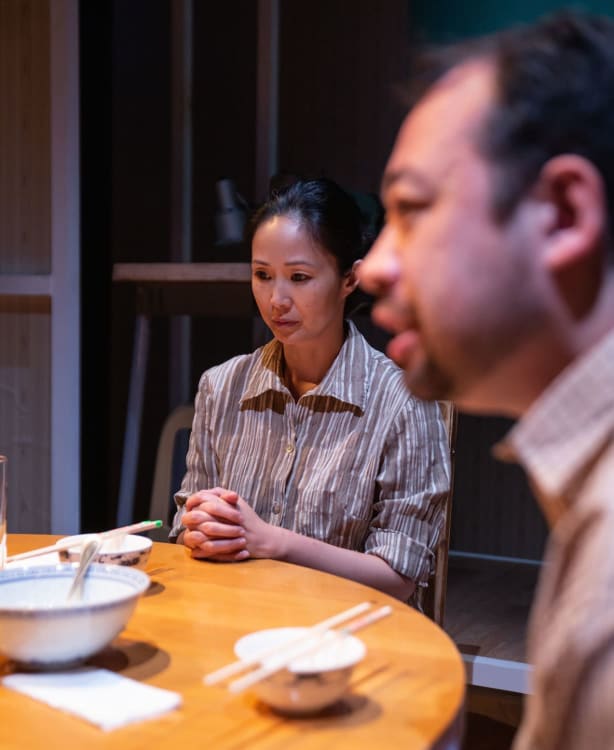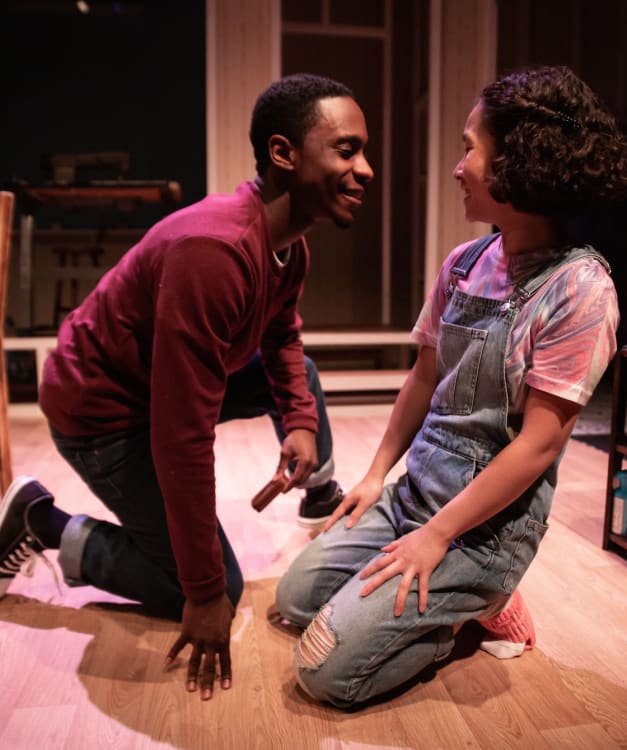 The first play by a British Vietnamese writer to be staged here, Summer Rolls begins with a small boy being sent off alone to cross a river and start life as a refugee then, in a series of scenes over the next decade or more, shows his family attempting to create a new life in London. It is partly framed by Mai, his now grown-up little sister, delivering a talk illustrated by her photographs but the main storyline begins when the boy, Anh, has just graduated with a Maths degree.
His proud mother's expectations that her years of drudgery as a garment trade outworker to raise her family will now be made worthwhile by the new opportunities open to him now prove groundless. Life is tough even when granted asylum, differences of language, culture and ethnicity have economic consequences and the past remains troublingly present.
Daughter Mai (Anna Nguyen, making her theatrical debut) was too young to understand her parents' experience and is unaware of her own origin, of the nightmares her father (Kwong Loke) has. She is Europeanised and rebellious, her traditionalist dad scandalised to discover her liaison with a black boyfriend (Keon Martial-Philip).
Linh-Dan Pham as the mother and Nguyen as Mai deliver performances full of feeling, though their high-pitched voices and heavy accents sometimes become impenetrable. Projection in general isn't clear enough for this thrust space, audience on one side reacting to lines directed towards them that haven't hit home to the other side of the house. It is a problem that occasionally affects even such experienced performers as Loke and David Lee-Jones as Mr Dinh, the gentle (though sometimes exploitative) friend whose claim to be "almost family" is more true than Mai knows. It is often made worse by not being able to see the performer. Scenes played at floor level or on low furniture are out of sight of the back rows. It seems directors today don't check on sight lines.
There is a sensitive performance from Michael Phong Le as son Anh, close to both mother and sister, though sometimes he is in too much of a hurry to finish a sentence. Anh has ambitious ideas that he unsuccessfully tries to get Mr Dinh to take up when he goes to work for him but encouraged by his mother and working with her they start a restaurant business that outshines Mr Dinh's place.
Tuyen Do's script skilfully moves between English and occasional Vietnamese to emphasise life within a different culture and Kristine Landon-Smith's direction keeps things in action disguising its sometimes rather fragmentary nature and delicately handles a touching reconciliation near the play's end, though sadly I couldn't actually see much of it.
This is the first full-length play from Tuyen Do, who is also a fine actress (audiences will remember her as the Korean woman in The Great Wave at the National Theatre). It is clearly a story she feels needs telling and VânThanh Productions, the company she has set up with Tuyet Huynh, has a mission to help minority groups tell their own stories.
Reviewer: Howard Loxton