Summer Rolls
Tuyen Do
Van Thanh Productions in association with Park Theatre
Weston Studio, Bristol Old Vic
–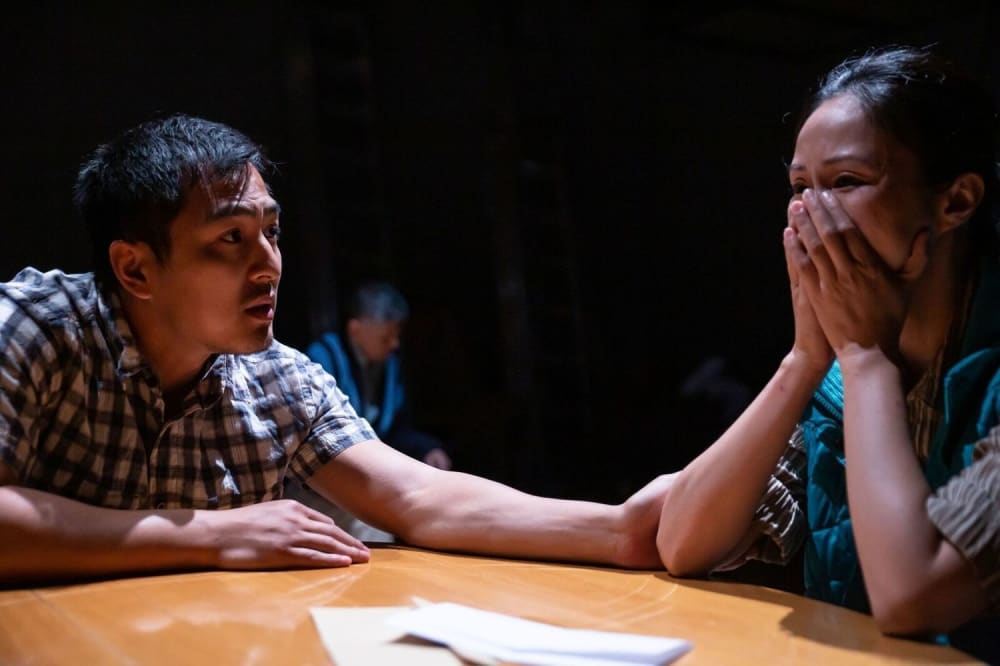 Billed as the first British-Vietnamese play staged in the UK, Summer Rolls tells the story of a Vietnamese family who found refuge in England after the Vietnam War.
We first meet the family together at home in Epping. Referring to themselves using their honorific titles, Mother and Father work for a fellow Vietnamese immigrant, Mr Dinh, making clothes to support their family. Anh, Son, has just got a first class degree in mathematics at an English University. Daughter, Mai, is a young truculent teenager with an interest in photography and a secret boyfriend she isn't too eager for her family to find out about.
At the centre of this play is the relationship between Mother, played by Linh-Dan Pham, and daughter Mai, played by Anna Nguyen. Mother is not just a 'tiger mother' but also a 'tiger wife'. It seems that this woman has taken on the burden of driving this whole family forward in their new country, keeping them together and forging a way to a better life for them all. Her message is relentless. Work hard. If you come across an obstacle, work harder.
The burden of Mother's 'tough love' instincts fall on each family member differently. While soldier Father was held in an internment camp run by the communists, desperate Mother felt compelled to smuggle her ten-year-old son out of Vietnam with money sewn into his shorts. She never knew if she would see either of them again. Shortly after Father was released and daughter Mai was born in Vietnam, they heard from Anh, who had made his way to England where they joined him.
Written by British East Asian writer Tuyen Do, Summer Rolls casts its net over a huge range of issues. The problems of first-generation immigrants to find work and a means to support their family in a new country while maintaining their culture and the problems of the next generation to navigate their way through two cultures are already well-trodden ground. But Do adds dollops of humour and amusing references to Vietnamese idioms to personalise this family's story.
Hints of domestic violence, patriarchy, depression, racism, PTSD, family coercion and emotional pressures run through this short play but are never fully developed. Much of the play feels drawn out and repetitive and the episodic structure breaks the flow of events. Parallels with US action in Vietnam and the Iraqi invasion of Kuwait are clumsily made and lose their relevance. The opportunity to use Mai's photography to illuminate their story is curiously thrown away. A lot could be done with some sharp cuts to stop the pace getting too turgid. The script leaves most of the characters underdeveloped and, much as Julian Fellowes gives all the best lines to Lady Grantham in Downton Abbey, so it is here with Do and Mother.
However, Tuyen Do just about gets away with it in Summer Rolls. She clearly hits the mark showing both empathy for this remarkable woman and this family's struggles. Do sheds a light on this much overlooked community of immigrants and succeeds on conveying the tenderness and hope behind this outwardly terrifying woman. And finally, Do reminds us again of the legacy of war, decades after the battles, the violent secrets and traumas for those that survived and the struggles for years after for the many who had to start again.
Reviewer: Joan Phillips