Summer Variations

Elmhurst Ballet School
Elmhurst Studio Theatre, Edgbaston, Birmingham
–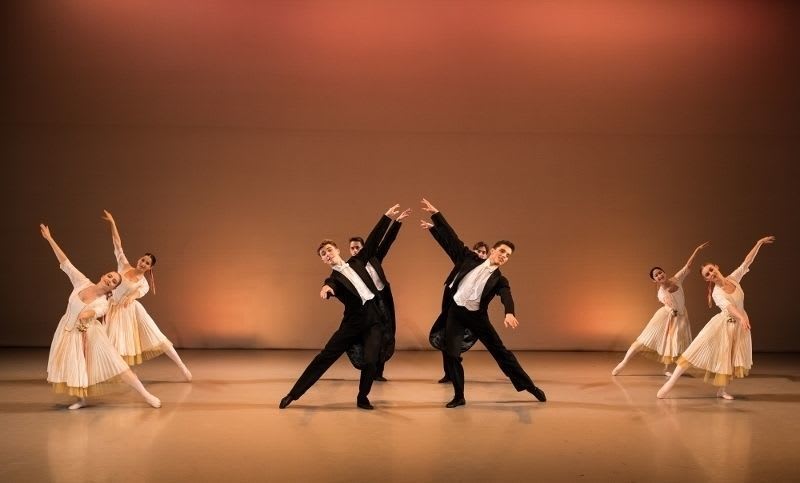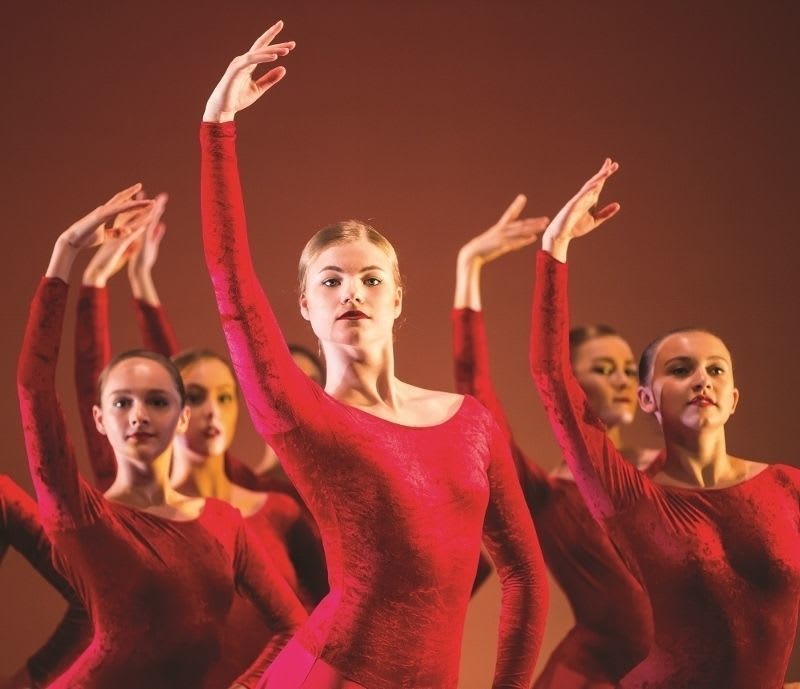 Founded in Camberley, Surrey in 1923, Elmhurst Ballet School, is the oldest vocational dance school in the UK. Today, under the leadership of Principal Jessica Wheeler and Artistic Director Robert Parker, the school, a world-renowned centre of excellence provides academic training alongside a full-time vocational course in ballet and dance for students aged eleven to nineteen.
In 2002, Elmhurst formally became an Associate School of Birmingham Royal Ballet and in 2004 relocated to a five-acre purpose-built campus in Edgbaston, Birmingham. Unlike last year's summer show, which was held at the 825-seater Birmingham Repertory Theatre, this year's programme Summer Variations is hosted at the school's purpose-built smaller, yet intimate studio theatre.
The curtain rises to the youngest Lower School students (year 7) in an animated spectacle of Fosse's musical number "Sing! Sing! Sing!" choreographed by Jazz teacher Graeme Pickering. The lively performance atmosphere continues with year 8 in Nicky Linzie's A Ghàidhealtachd, a Highland dance to the sounds of Scottish fiddler Paul Anderson, yet most magnetic is the year 9 students' technical versatility in Jenny MacNamara's Cuban Fusion.
The upper school students are cast in Spanish-born Ana Garcia's dramatic Flamenco Trilogy: Bulerias, Compromiso and Soleá. Accompanied by Garcia herself, alongside live guitarist Marco el Canastero and pianist Nina Wertz, year 11, 12 and 13 students reign in Spanish style with their intricate rhythmic footwork and powerful stage presence, towering above other leading vocational schools.
Year 13 graduate students dazzle in an exclusive restaging of Frederick Ashton's rarely seen masterpiece, Explosion Polka, to Johann Strauss II. Unseen for over thirty years, this novelty divertissement, revived for the school by Ann Whitley, is a skillful display of Ashton's distinctive 'English style'; precise and nimble legwork, paired with the upper body held in an elegant épaulement.
David Bintley, Director of Birmingham Royal Ballet, choreographs his inaugural work for the school: cartoonesque Comic Cuts, set to the music of Raymond Scott, "whose scores were adapted for many 1930s cartoon classics such as Warner Brothers' Bugs Bunny, Porky Pig and Daffy Duck".
The fifteen-minute quintuple work follows The Big House, prison number, a duet of dancing Penguins, brightly costumed bugs in The Ugly Bug Ball, later followed by an adept Pharaoh and Cleopatra, who are joined by acrobatic Mummies in the Egyptian Barn Dance, before finishing with ensemble piece entitled 'Fun'ale. Bintley's rapturous work, wittily assisted by L'il Miss Storyboard who introduces each section with intertitles, should be taken on tour and collectively presents a very able cohort of graduates all celebrating success.
Three students are to join Birmingham Royal Ballet as artists and an apprentice, with others heading for Northern Ballet, Ballet Cymru, Ballet Theatre UK, Vienna State Ballet, Tokyo Ballet, Atlantic City Ballet, National Ballet of Estonia, Wroclaw Opera Ballet, Aalto Ballett Theater Essen and Cork City Ballet. Customary to many of the world's greatest ballet schools, the performance closes to every student appearing on stage for a Grand Défilé choreographed to Tchaikovsky, receiving a rousing applause.
Elmhurst Ballet School's ongoing association with Birmingham Royal Ballet not only offers students significant performance opportunities but also unparalleled inspiration and discipline, nurturing students for their future professional careers in both ballet and allied dance genres, as well as the wider the world of work.
Reviewer: Naomi Cockshutt