Sunset Boulevard
Music by Andrew Lloyd Webber, book and lyrics by Don Black and Christopher Hampton, based on the film by Billy Wilder
Curve in association with Michael Harrison and David Ian
Curve Theatre, Leicester
–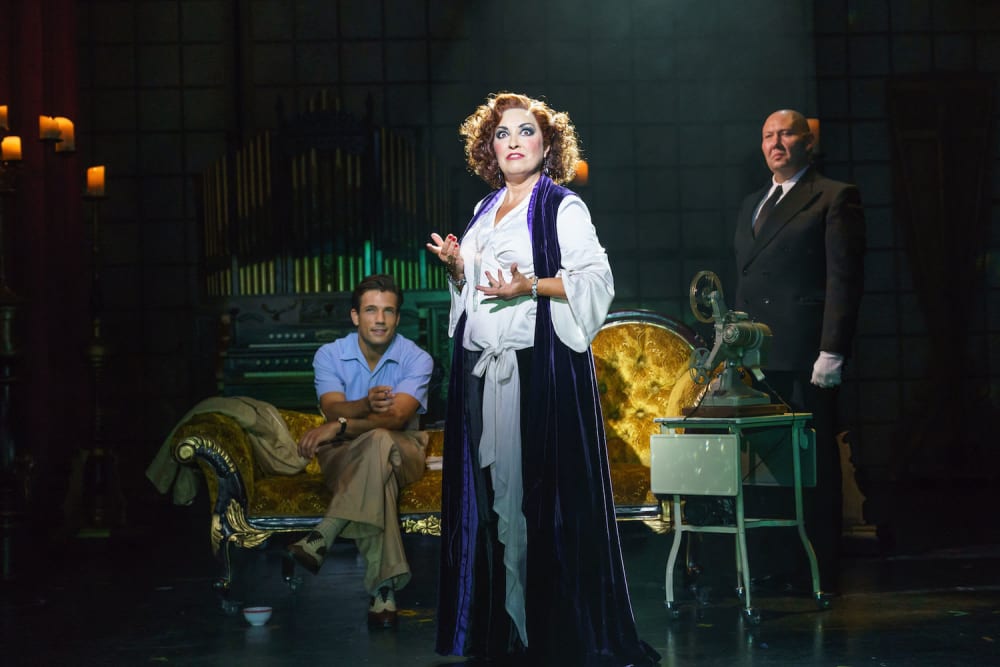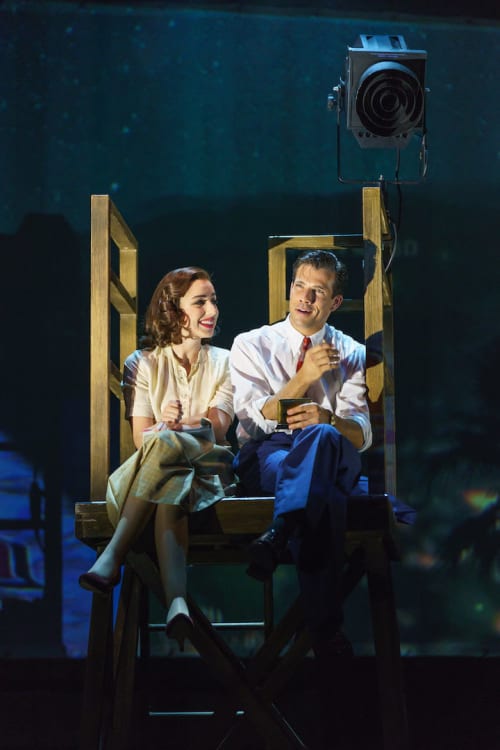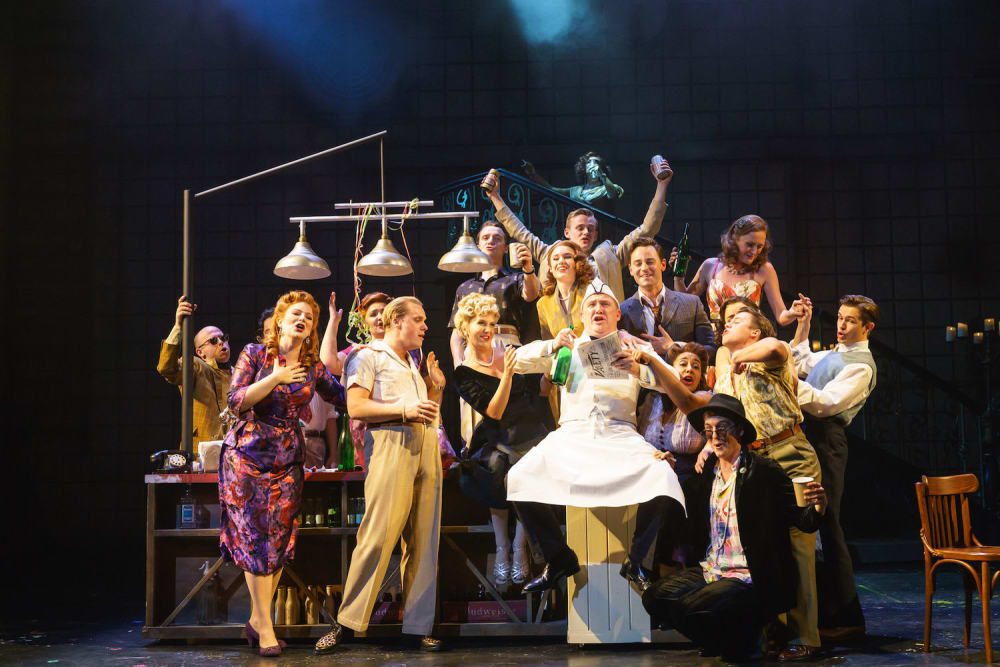 Say Sunset Boulevard and many musical afficionados think of Glen Close in her Tony-Award winning role as Norma Desmond, the silent movie star unable to accept her career has been overtaken by talkies.
Having played Desmond in a try-out role for the 1993 musical and covered for Close during illness in a recent London Coliseum production, Ria Jones now takes the role of Norma Desmond for herself in Nikolai Foster's new production.
Based on Billy Wilder's 1950 classic film noir, Sunset Boulevard shines a harsh spotlight on Hollywood and human relationships. Wealthy, reclusive Norma Desmond makes one last attempt to revive her fading career as a silent movie queen, buying the services and the love of struggling young writer Joe Gillis. Working together on her script for Paramount Pictures, the full extent of her delusional behaviour becomes clear and, as Joe tries to break free of Desmond's demands and falls in love with fellow writer Betty, a tragic ending inevitably follows.
Visually arresting, Colin Richmond's design perfectly captures the musty glamour of the era: the ubiquitous sweeping staircase in Desmond's ostentatious mansion to the false reality of life on a movie set. Costumes are detailed and sumptuous, particularly Desmond, draped in velvet, silk and dramatic headdresses. Use of projection (Douglas O'Connell) for some key scenes is effective, with flickering snippets of silent films, and the clever waltzer-come-dodgem driving sequences.
Jones's finest moment comes early on with a searing "With One Look", the appreciative press night audience cheering their approval. Manipulative, melodramatic and living a dream which has long come to an end, Jones keeps control of this over-the-top character until her final tragic collapse.
Danny Mac slips easily into the role of Joe Gillis; believable and eminently watchable, last year's Strictly finalist is clearly the draw for many in the audience, but notwithstanding his matinée idol good looks, he is much more than eye candy. Mac confidently delivers just the right balance of cynical exploitation of Norma's desperation and doing what he can to survive. His scenes with Betty (a strong performance by Molly Lynch) are refreshingly normal in this unsettling tale where youth and appearances are everything, particularly for women.
Death and darkness are all around, from silent movies to Desmond's bizarre funeral for her pet chimp, to her career and looks (and not least that the story is narrated by a ghost).
The 16-piece orchestra is a pleasure to hear under Adrian Kirk's musical direction and, whilst not every song grabs the attention and the sung-through elements leave little to the imagination, overall Foster delivers a stunning cinematic spectacle of a musical.
Reviewer: Sally Jack