SUS
Barrie Keeffe
Dilated Theatre Company in association with Park Theatre
Park 90
–

Listing details and ticket info...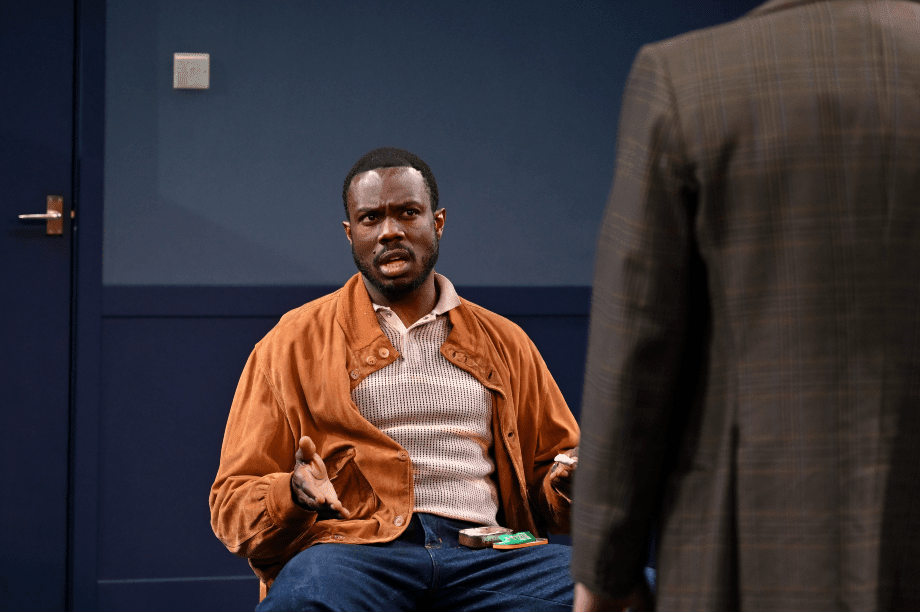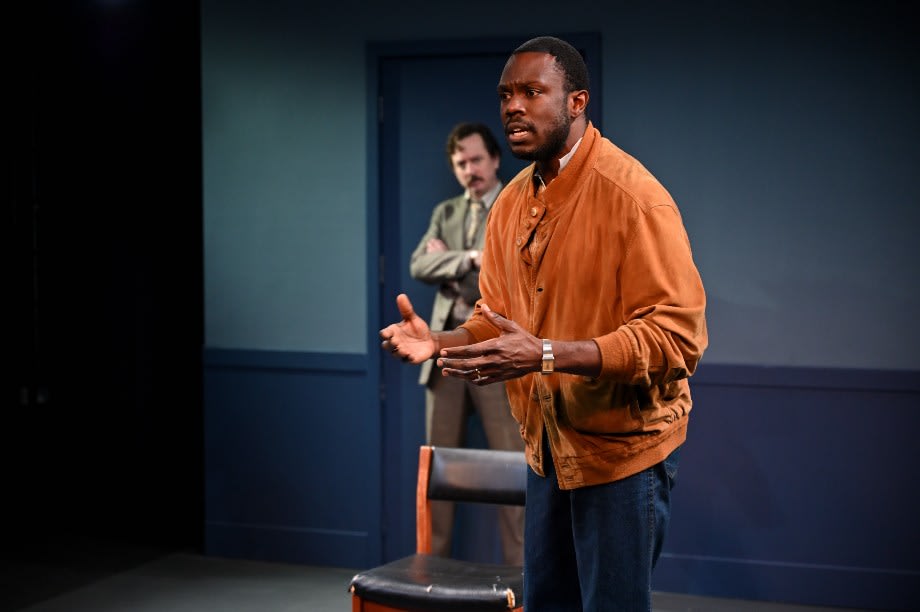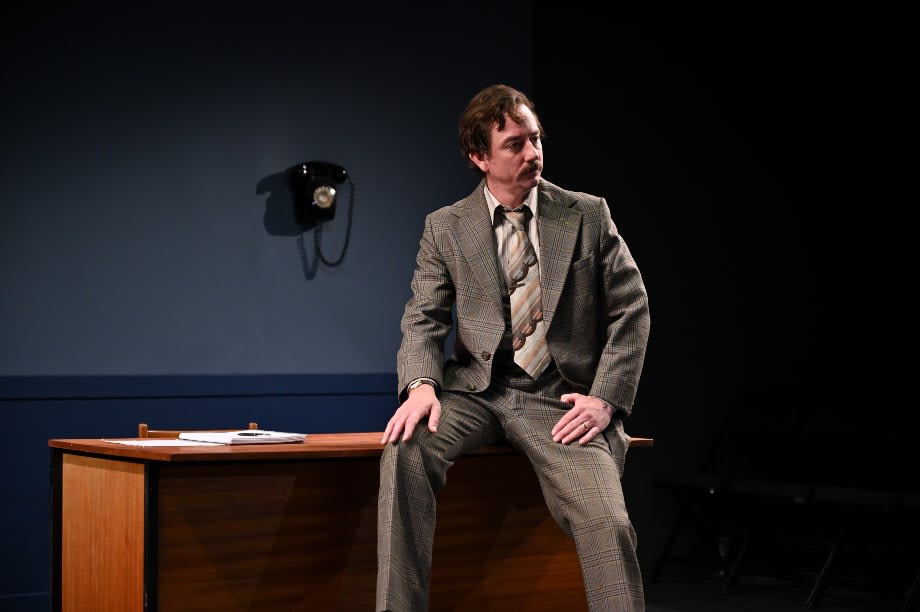 Barrie Keeffe's classic 1979 play SUS shocked and electrified audiences with its depiction of the brutal, racist British police questioning of the young black man, Delroy. Not only was the storyline based on a real case, but the play reflected a widespread hatred of the unjust SUS law which could have you sent to prison for up to three months simply because two police officers suspected you were intent on committing a crime.
In a confident, very timely, well performed production, Dilated Theatre Company takes us back to the night of the 1979 General Election when two police officers are excitedly talking about what they expect to be a Tory victory. Unfortunately, they have to spend their time questioning Delroy (Stedroy Cabey) after the supposedly suspicious death of his wife.
They don't tell him about the death till a good way into the play. He is under the mistaken impression he has been picked up under SUS, something that happens to him a lot. The senior of the two officers, Karn (Alexander Neal), suggests to the other officer, Wilby (Fergal Coghlan), that they "ought to fit him up occasionally to break the monotony."
Initially, Delroy tries the friendly strategy of shaking hands with them and joining in their ridiculous jokes, even when Karn starts asking which of two female newsreaders Delroy would have sex with first. But joining in the laddish behaviour to convince 'the man' that he didn't pose a threat soon wears thin as he realises he is just being baited.
Karn's approach shifts constantly. One moment he is asking questions about Delroy, the next he is pontificating enthusiastically on the bold "new dawn" of a "Thatch government". Karn tells him he "wouldn't like to be a nigger in our New England".
There is an often abrupt, menacing shape to the way Karn and Wilby speak that can remind you of Pinter, though Keeffe is very explicit about the nature of the game the police are chasing.
Across the traverse staging, you can see the audience siding with Delroy, shaking their heads at police nonsense, leaning forward in concern, and even occasionally laughing because Delroy is no passive victim. He points out police cruelty, their racism and demands his right to a solicitor. Towards the end of the play, he even does something that often has audiences cheering wildly.
This is a fine production of an important play which is unfortunately still relevant. Six days ago, I stood among a thousand people outside New Scotland Yard protesting the police killing on 5 September this year of the unarmed black man Chris Kaba. It took the police eleven hours to get around to informing his family. Presumably, they needed time to work out what they had done.
Meanwhile, forced to scrap the old SUS law, the police made do with stop and search laws which resulted, in the year ending March 2021, with 69.5 black people per thousand of the black population in London being stopped and searched by the Metropolitan Police, a rate nearly four times higher than that of white people. And if you have any hopes that police attitudes have improved since Barrie Keefe's play, check out the reports this year of the sexist, racist and homophobic police conversations on the Charing Cross Police Station WhatsApp group.
On Saturday 17 September 2022 outside New Scotland Yard, we heard speakers list the many names of unarmed black people killed by police and we chanted "No Justice No Peace." Towards the end of the play, Karn asks, "are you a political man Mr Delroy," to which the instant reply is, "yesterday I would have said no. Today it begins."
Reviewer: Keith Mckenna