Sutra
Sidi Larbi Cherkaoui, Antony Gormley with monks from the Shaolin Temple Music by Szymon Brzóska
Sadler's Wells
Sadler's Wells Theatre
–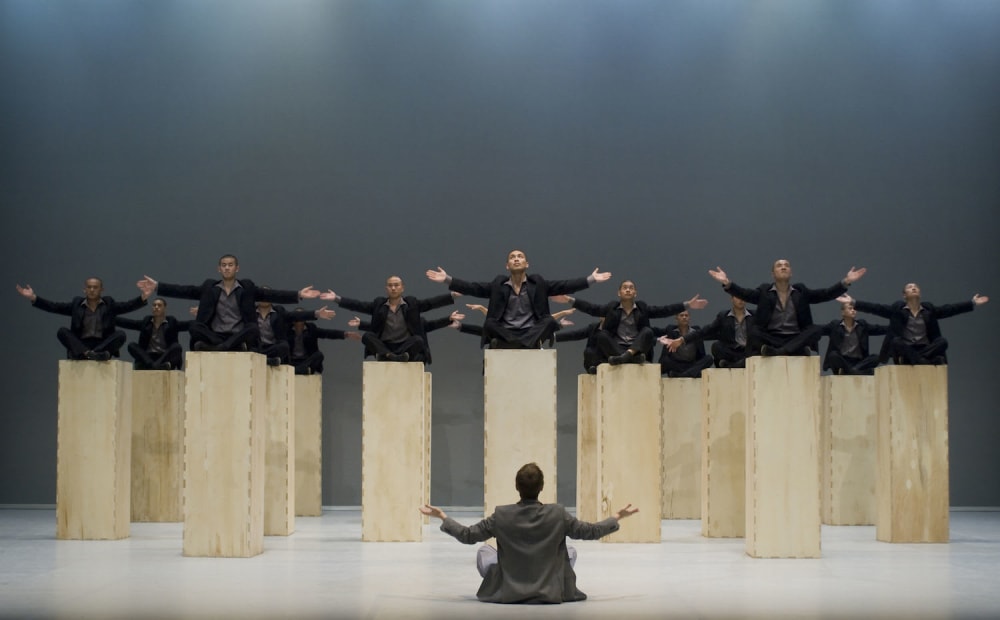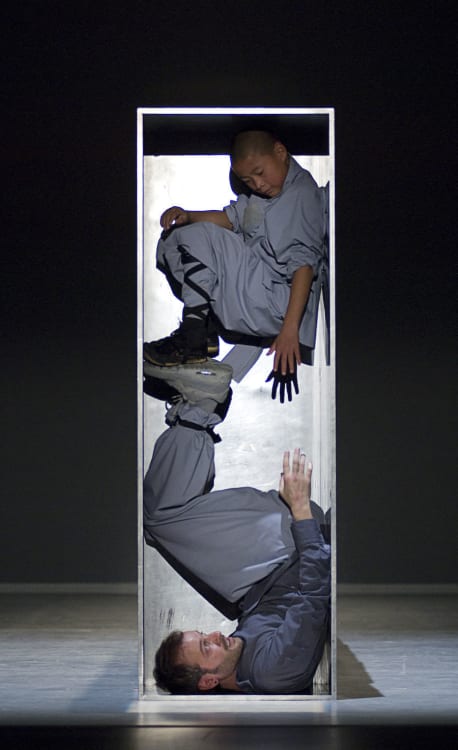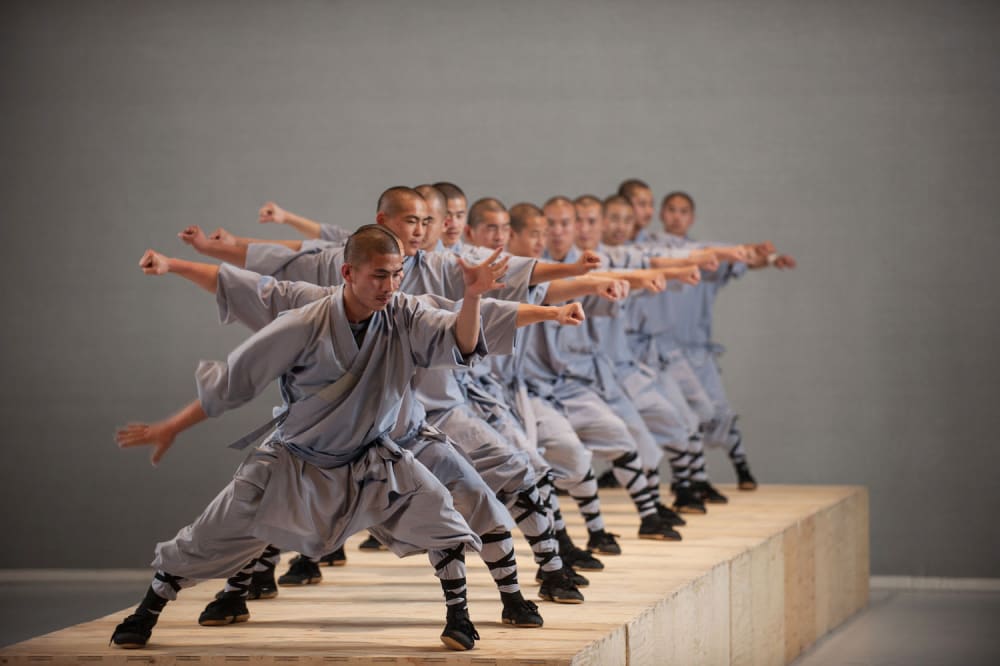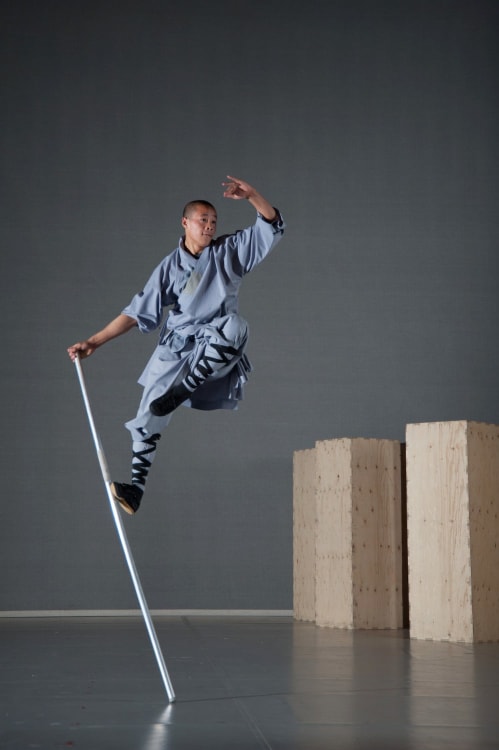 Sutra had its première at Sadler's Wells ten springs ago and now, having toured the world to 33 countries, it is back for the fifth time as part of the programme that marks 20 years in the new theatre.
With its 21 coffin-like wooden boxes and 20 monks from the Shaolin Temple that was the birthplace of Zen Buddhism (a new cast for this year), this collaboration between choreographer, sculptor, composer and martial arts still exerts a strange fascination.
Down stage right, dancer Ali Thabet and the youngest of the monks, tiny but talented, face each other on an upturned box; between them are a set of miniature boxes, the production in miniature.
Thabet mimes to the boy who copies his actions: it is mentor and pupil. At first it is Thabet, god-like who controls things, but sometimes the child, who soon joins in the action, begins to direct things.
These boxes aren't coffins, though people lie in them; they are birth-places too, places to hide in, a barrier wall or a landscape feature. As the monks move them around, sometimes like turtles or crabs carrying their homes on their backs, the form patterns, radiate like a lotus bloom, become a vertical dormitory, skyscraper offices when the monks change into black business suits, line up as a great line of dominos falling in a row with men inside them, a make a Stonehenge-like monument.
The little seven-year old Xing Kaishuo and Thabet work together inside one upright box. The boy goes off, sitting on top of an upright box or climbing along a row like a mountain range. The adult monks charge on in swirling leaps, masters of martial arts whether unarmed or with lances and staves, interspersed with the boxes become pieces of architecture box. Sometimes they lower them over themselves in a kind of self-burial or raise them slowly at controlled angles. The martial arts movements become dance form, the boxes kinetic.
It is beautiful, exciting, for it is often dangerous requiring precision of placing and timing but also with a great many moments of humour.
From being in control, Thabet becomes challenged, even threatened but at last becomes part of their leaping gyrations.
However you read the multiple images created to Szymon Brzóska's haunting music for strings, tinkling piano and percussion (occasionally glimpsed through the gauze at the stage rear), or sometimes responding to shouts or silence, this is a work that makes you rethink what dance is, or sculpture, and grips the attention for every one of its 60 minutes. It leaves you wanting more.
For those not too occupied reading their programme or busy chatting, this performance was discreetly preceded by an installation specially commissioned for the new theatre's 20th anniversary from Sadler's Wells Associate Artist the lighting designer Michael Hull. Instead of the front of house curtain being lit, as usual, just in red, a silver shimmer moves slowly down, building at the bottom of its cascade into a flood where footlights would have been in James Quinn or Phelps's days.
Reviewer: Howard Loxton