Swags and Tails
Catrina McHugh
Open Clasp Theatre company
Live Theatre, Newcastle
–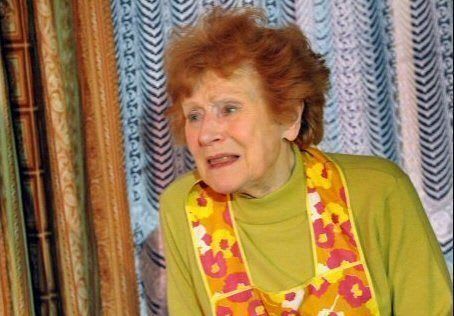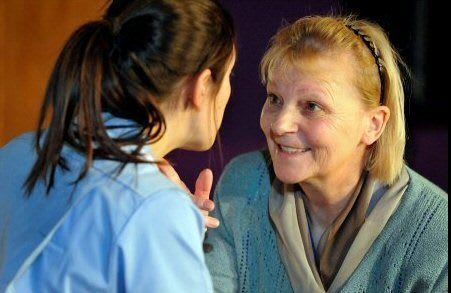 Open Clasp is a women's theatre company which produces plays dealing with women's issues. This year's production, Swags and Tails, focuses on the plight of the old, whether in their own homes or in care homes, with all their faculties or suffering from Alzheimer's.
There are four stories running in parallel: Gloria is in care and suffering from dementia; Lillian is housebound and locked in her spare room; Ellen, who has a visiting carer to help her at the start of the day, and well-off Marlene are faced with the closure of the day centre which they have been attending for years, and devoted care home worker Mary is under intolerable pressure.
The opportunities for stereotyping and cliché are innumerable but writer Catrina McHugh, who also plays Mary, avoids them all. I saw my mother "progress" from having visiting carers to living in a care home and there were moments in this production when I winced at the accuracy of the portrayal, not just of the "clients/service users" (awful words!), but also of the under-pressure and under-paid but dedicated staff.
And the swapping between the stories could also cause problems because of the necessity for the frequent changing of the set and furniture. Part of designer Anna Gooch's set is on trucks which allows it to be moved quickly and efficiently but what I particularly liked was the way in which the furniture changing (beds, tables and chairs) was done: no black-garbed ASMs trying to be as inconspicuous as possible but the three cast members playing the care staff almost dancing (choreography by RashDash) the changes to music and making a real production number of it!
There are many themes running throughout the play - it is set, for example, on the day of the death of Margaret Thatcher and there are riots in Newcastle at the prospect of her being given a state funeral - but they meld seamlessly and there are no loose ends left at the end.
It needs tight direction, which it gets from Charlotte Bennett, and a versatile cast, for between them the five members play ten parts, four old ladies and six staff/relatives. It is very much an ensemble piece and the "old ladies" Barbara Heslop and Helen Russell and the staff (McHugh, Zoe Lambert and Rachel Teate) convince totally, from 24 year old Teate to 87 year old Russell.
But I do have to say that, although it is invidious to single out one person in such a good cast, Helen Russell as Lillian and Marlene stood out for me, not just because of her age but because of her finely observed and detailed characterisation and the energy she brought to her scenes, particularly those as Lillian which were monologues.
"Swags and Tails" runs at Live until Saturday, the last date on a two month tour.
Reviewer: Peter Lathan