Swan Lake
Music by Pyotr Ilyich Tchaikovsky, choreography by Derek Deane after Marius Petipa and Lev Ivanov (additional choreography by Frederic Ashton)
English National Ballet
Palace Theatre, Manchester
–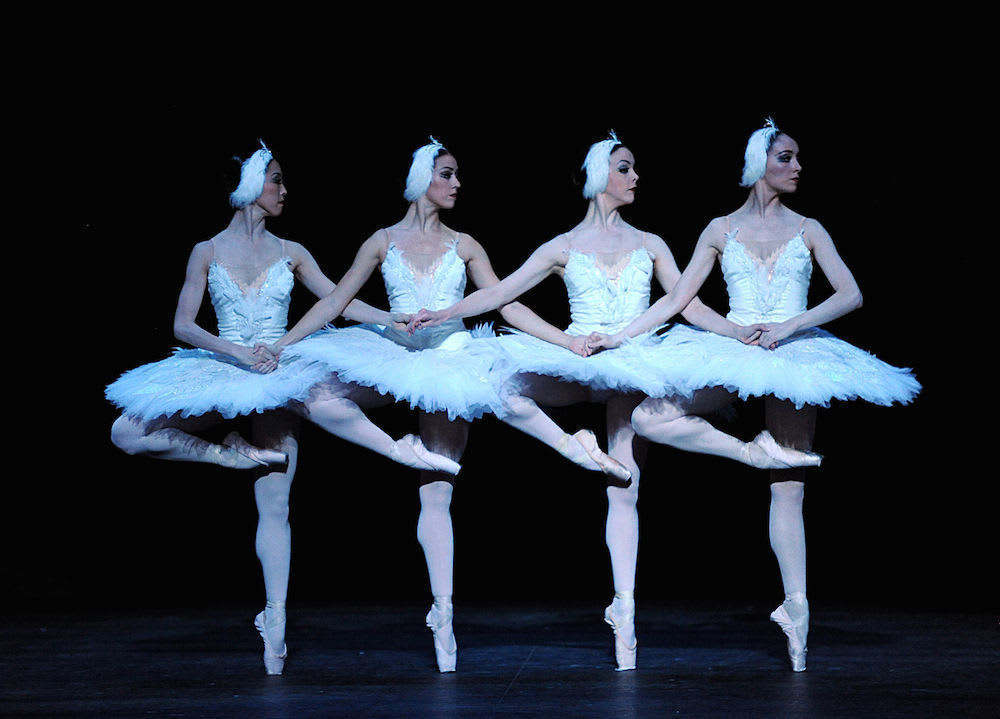 If you thought that, after Matthew Bourne's audacious re-imagining, future productions of Swan Lake could never revert to the traditional ways, Tamara Rojo's English National Ballet staging is here to prove you wrong.
This production, with costumes, sets and lighting all colluding to the full, puts the piece's 19th century Romanticism back at the heart of the story of a Prince, a bewitched Princess and a wicked wizard. This is Swan Lake as balletic comfort food. Outside, the autumnal Manchester evening is packed with grumpy commuters battling with congested, redirected traffic—so balletic comfort food might be just what the doctor ordered.
Tonight's packed audience seems to feel this way; its warm and ready responses help embolden the principals so that, after a slightly hesitant start, Alina Cojocaru (Odette/Odile) and Alejandro Virelles (Prince Siegfried) shine brighter as the evening wears on. In act three, they finally take full command of the stage, dancing with confidence and style.
In the ballet's other key role, James Streeter, as the villainous Rothbart, enters green and bewinged, his mannerisms putting one in mind of a pterodactyl, newly escaped from Jurassic Park (though, it should be noted, a rather graceful pterodactyl).
Tchaikovsky's score is fundamental to the enduring appeal of this ballet (several members of the audience can't resist the temptation to hum along from time to time). It's only a pity that so many of the crowd miss the cue to quit chattering once the overture to act two has begun (note to the people: ballet = dance + music, hence, the show sometimes starts before the curtain rises).
The romance of this production finds wonderful fairytale locations in Peter Farmer's designs and Howard Harrison's lighting. Farmer's sets effect trompe l'oeuils of depth and distance (effects masterfully enhanced by Harrison's deft touch). The forest, the lake and the Great Hall of the Palace are sumptuously mounted. One especially magical scene opens act four, as the awakening swans rise out of the lakeside mist.
Of the many choices of ending to this ballet, this production goes for the 2009, San Francisco Ballet version. If you don't already know what that is, I shan't spoil it for you. Suffice to say that, when it comes to romance and tragedy, in the ballet world, you can have your comfort cake and eat it.
Those travelling to the show by public transport should be forewarned—this is a three-hour performance (though that includes two twenty-minute intervals).
While the production seems to me to lack a little sparkle and ingenuity, for the majority of tonight's audience it is clearly a triumph.
Reviewer: Martin Thomasson