Sweeney Todd or the String of Pearls
George Dibdin Pitt, Jeff Clarke
Opera della Luna
Wilton's Music Hall
–

Listing details and ticket info...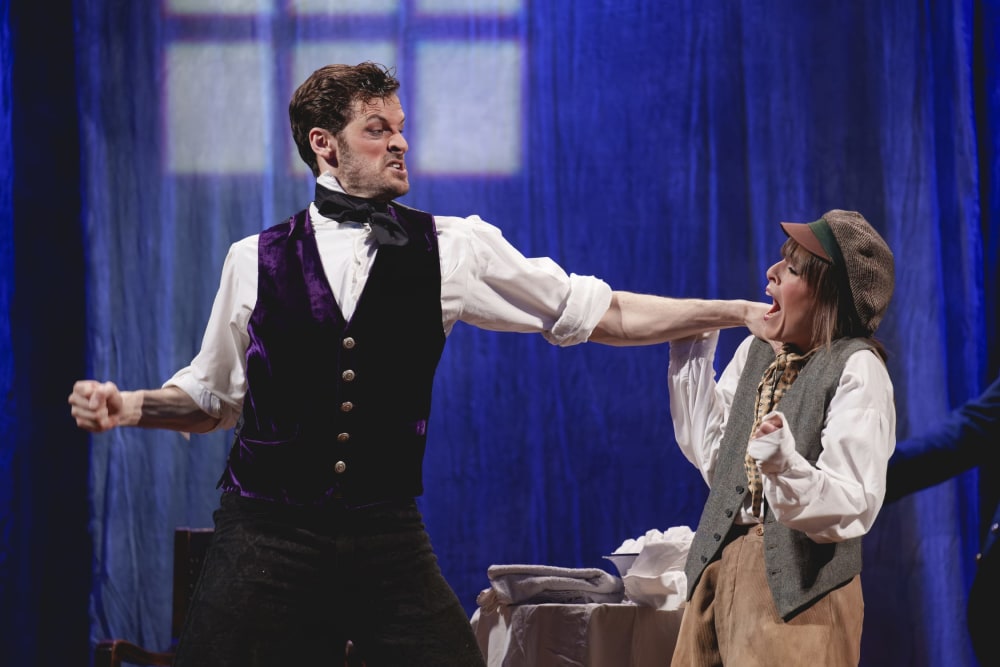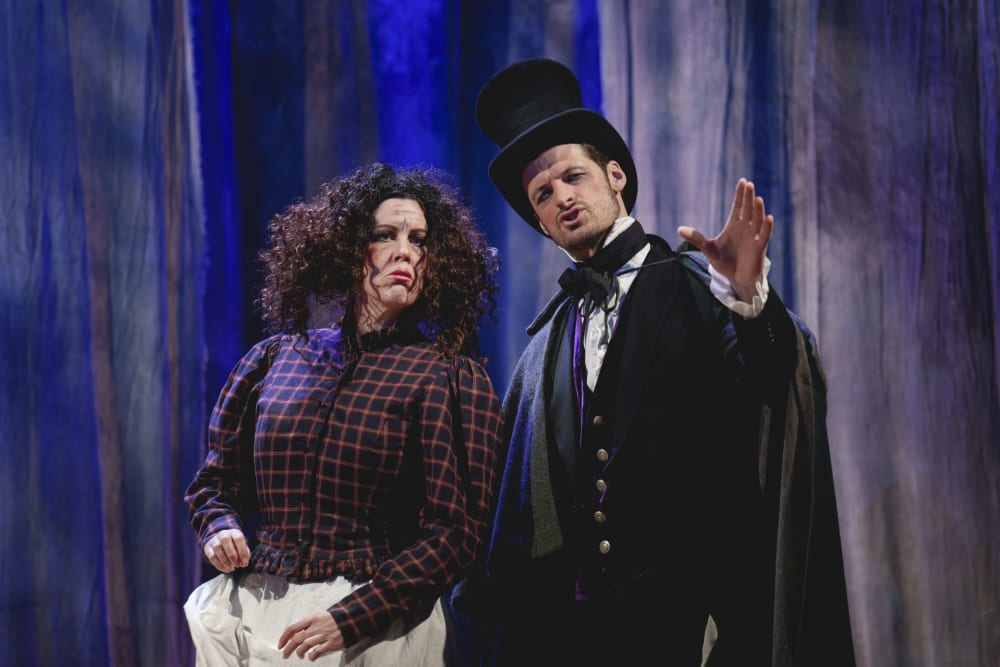 Opera della Luna emphasise on Wilton's web site that this is NOT a production of the Sondheim musical. It's certainly very far from the moral complexity Sondheim brought to the story.
The yarn they have spun instead—a Victorian melodrama with incidental music and the occasional aria—is based on a 19th century script by George Dibdin Pitt from the original "penny dreadful". It's an intriguing premise and doesn't lack ambition, but it suffers from a lack of focus and repetitive pantomime that starts to grate after a couple of hours.
There's a disconnect between the high quality of the singing (special mentions for Madeline Robinson as Johanna Oakley and Caroline Kennedy as Todd's apprentice) and the deliberately hammy, albeit impressively energetic, performances from the likes of Todd (Nick Dwyer), who repeatedly baits the audience into booing and hissing. This is fun for a while but soon feels like forced jollity.
Much is asked of the cast, who play multiple characters—Paul Featherstone is especially creepy as the lascivious Reverend Lupin. In the programme notes, artistic director Jeff Clarke suggests the aim was not to attempt an accurate historical performance but to create "something new and effective using music in the story-telling in a way it would have been used in the mid-19th century". Unfortunately, the incidental music frequently drowns out the dialogue or is poorly timed dramatically and the arias by the largely forgotten Victorian composers are turgid and, well, forgettable.
This is a fun couple of hours but would benefit from some heavy script editing—too many strands clutter the plot—and better honed, or fewer, gags. It's more Carry On Sweeney Todd than melodrama—I was expecting Kenneth Williams to appear at any moment. It mainly made me want to go and gorge on Sondheim's "worst pies in London".
Reviewer: Tim Fox