Sweeney Todd, the Demon Barber of Fleet Street
Music and lyrics by Stephen Sondheim, book by Hugh Wheeler
West Yorkshire Playhouse
The Quarry, West Yorkshire Playhouse
–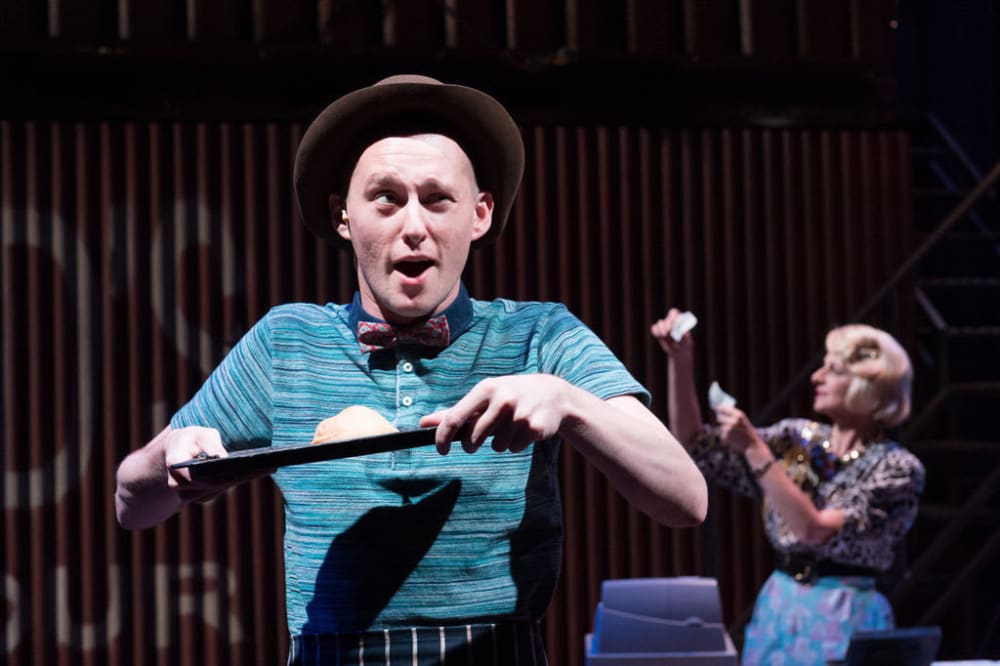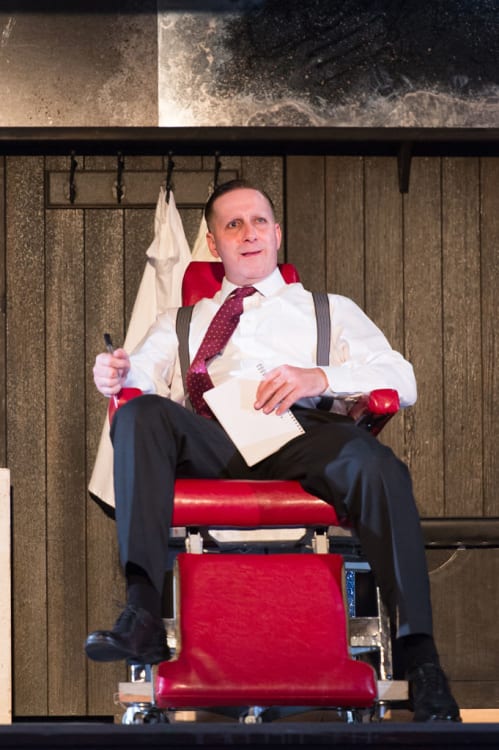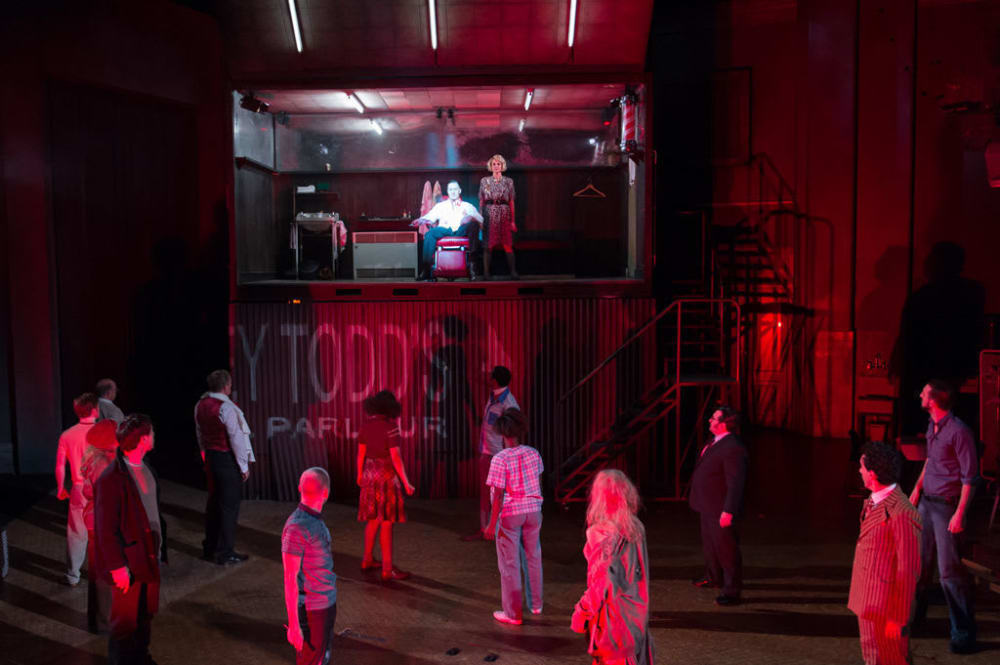 'Playhouse': I love the word and concept. And I have had some wonderful theatrical experiences in The West Yorkshire Playhouse, none more so than on the evening of Saturday 12th October 2013.
Two new ambitious productions, both home grown: My Generation, commissioned by James Brining, the new AD, and Sweeney Todd, The Demon Barber of Fleet Street, directed by James Brining.
The new broom sweeps exceedingly clean. The bar is packed. The combined audiences intermingle and do not feel at all like 'the usual' crowd. It felt as if I had entered a different theatre. It felt like a much better theatre.
Three hours later I knew why. Brining's directorial première is a magnificent, two-fingered tour-de-force. We have justifiably confident world-class drama in LS2. If this standard (of the two productions together) can be maintained, we are in for exciting days. Perhaps WYP will flourish as it did long ago, when Bill Hays gave us Plater and Glasgow's Close the Coalhouse Door in a black box behind the University gymnasium.
And now the play. I must firstly register a general disinterest in contemporary musicals. Of course I like some of the good songs, but all the stuff in between, and the secondary songs... well, Steven Berkoff had it right for me in his Actors Lament – 'a finger on the pulse of grubby mediocrity.' But not Sondheim. Not this production of Sweeney Todd.
Most people have heard of Sweeney Todd, the demon barber of Fleet Street, and his flighty fiesty partner in crime, Mrs Lovett. He cuts the throats, she makes the pies. A nice little earner, as Del would opine.
The story is far more complex, entertaining, exciting and moving than common knowledge suggests. It would (and did in the past) stand as a decent drama sans Sondheim. There is love. Great love. Painful, distressing love. And there is significant social commentary. And philosophical challenge.
The set (Colin Richmond) is formed by two double decks of containers, the sides of which swing open to reveal a bedroom and Sweeney's shop. The whole stage carries these moving stages. At ground level, by and large, we are in an asylum or, mainly, Fleet Street.
The tale is told with precision and dexterity. The music (live from a concealed orchestra) is top notch. And the acting is terrific. And if, for me, a couple of songs went on just a little too long, I didn't mind, it gave time to think 'wow this lighting is astoundingly good' and 'look at him, perfect wardrobe and acting his socks off—in a good way!'.
In fact, to cut it short, I found the production flawless. In the twelve hours since I saw it, I've only thought of one minor directorial note—and that is a record. I usually sit there notching them up and running out of memory bank in the first two scenes at most.
Both houses are near enough full. Book now.
Reviewer: Ray Brown