Sweet Bird of Youth
Tennessee Williams
Chichester Festival Theatre
Chichester Festival Theatre
–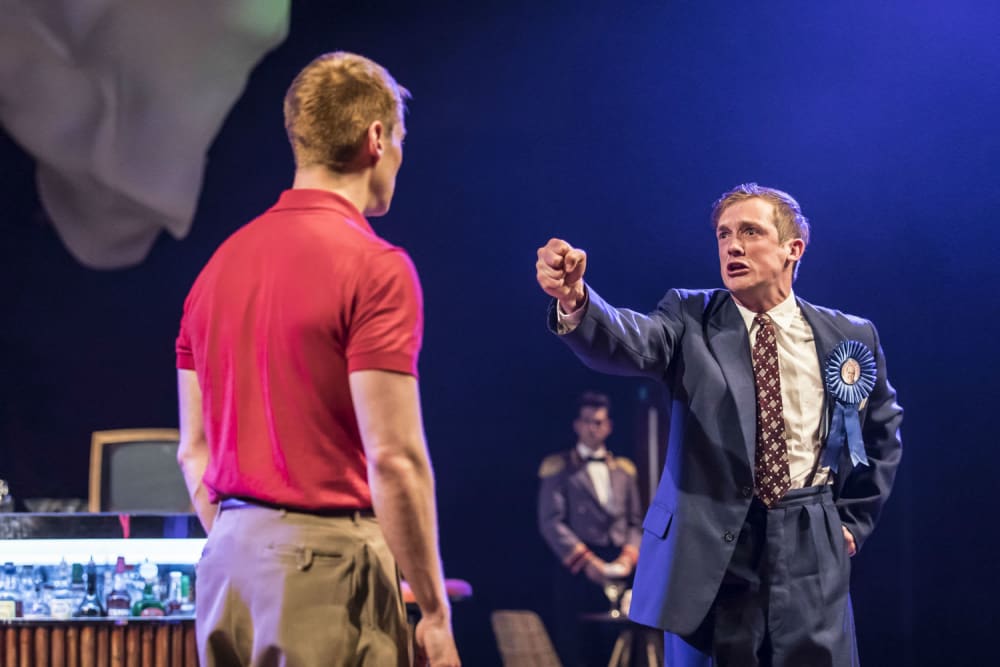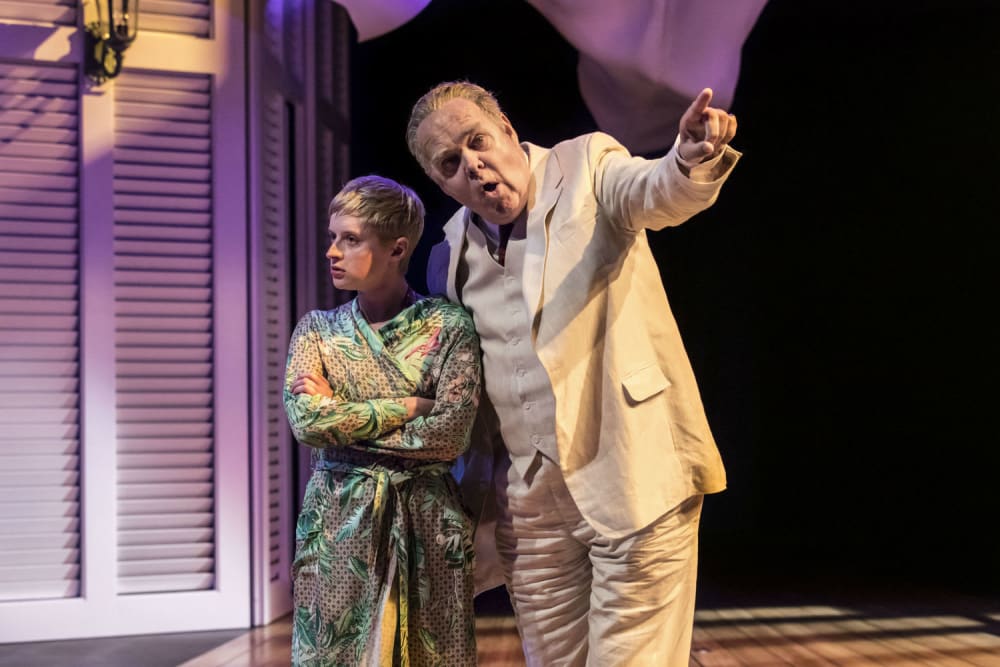 Set in the Deep South of America in the 1950s, a time of turmoil and change with McCarthy's witch hunt in full flow watching for any signs of the dreaded communism, most people are now more affluent, consumerism is rife, but there is a sense of unease and danger.
"I think this is the most truly autobiographical play Williams ever wrote," commented American director Elia Kazan. "It is Tennessee in disguise, right down to the thinning hair." If this is the case, then you have to feel sorry for the man even though you cannot find any sympathy for the character he has created in Chance.
Williams, it seems, was totally disillusioned with the idea of the American Dream, the striving for fame and fortune and the abject misery which comes when failing to live up to the ideal. We meet his "hero" Chance in the bedroom of a hotel in St Cloud, his home town, where he is hoping to impress the locals with a spectacular Cadillac and plenty of money. Unfortunately he owns neither but, now acting as a gigolo to a once-famous actress, he intends to make use of her assets. She, at the moment asleep in a drunken stupor, is fleeing from what she believes was her disastrous comeback and both are conscious that time is marching on and their youth has gone.
Adding to the complications, Chance is hoping to rekindle his romance with girlfriend Heavenly (Victoria Bewick), but having infected her with venereal disease which resulted in a botched hysterectomy it would appear that his hopes are somewhat unrealistic. Her father, the wealthy and powerful Boss Finley, has threatened him with castration if he ever returns to the town.
Brian J Smith as Chance Wayne and Marcia Gay Harden as Alexandra del Lago (incognito as The Princess Kosmonopolis) play out their bedroom scene in long and self-obsessed discussions which seem to go on forever, in spite of the all too rare moments of comedy.
The relationship between the two is very well expressed, each concerned with their own problems and using the other for their own ends, yet there is some sympathy and a little affection between the two. Both are regretting the passage of time and their lost youth. It is significant that they have arrived at Easter, a time of crucifixion and resurrection.
Things speed up a little in act two when Boss Finley (Richard Cordery excellently portraying a Southern redneck overbearing father) comes on the scene demanding retribution for his daughter's downfall, and his son, Tom Finley Junior (Graham Butler) in belligerent mood, is determined to avenge the wrong done to his sister.
Anthony Ward's staging is superb. A dramatic white, misshapen cloud hangs over each and every scene changing colour and intensity with every mood, and scenes of bedroom, hotel bar or Southern ranch glide smoothly into view.
Brian J Smith and Marcia Gay Harden live their roles with total conviction, performances overall are excellent and Jonathan Kent gives his production a frighteningly dramatic conclusion, but even this cannot rescue a play which seems to be Williams indulging in melodramatic misery.
Reviewer: Sheila Connor