Sweet Charity
Book by Neil Simon, music by Cy Coleman, lyrics by Dorothy Fields
Watermill Theatre
Watermill Theatre
–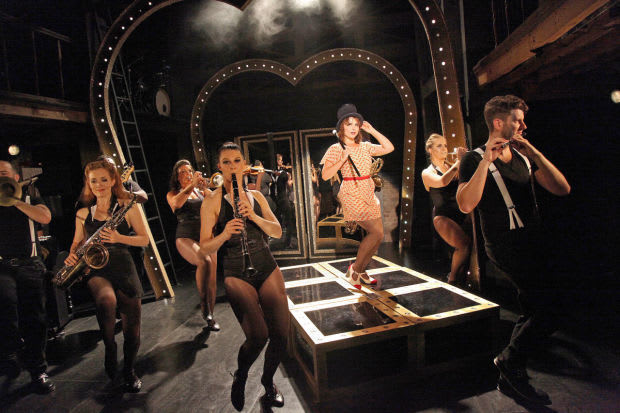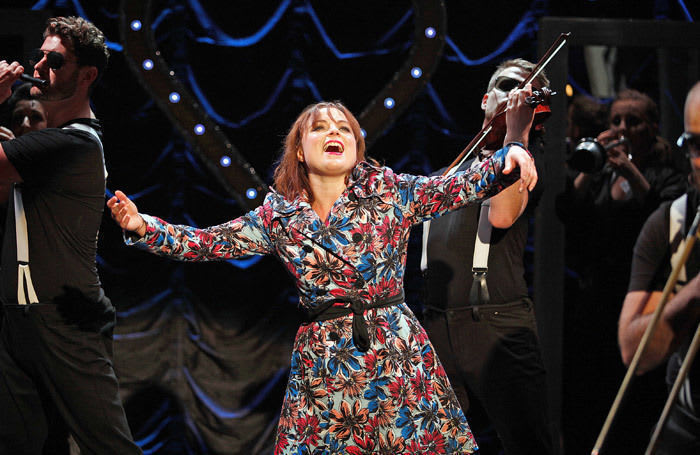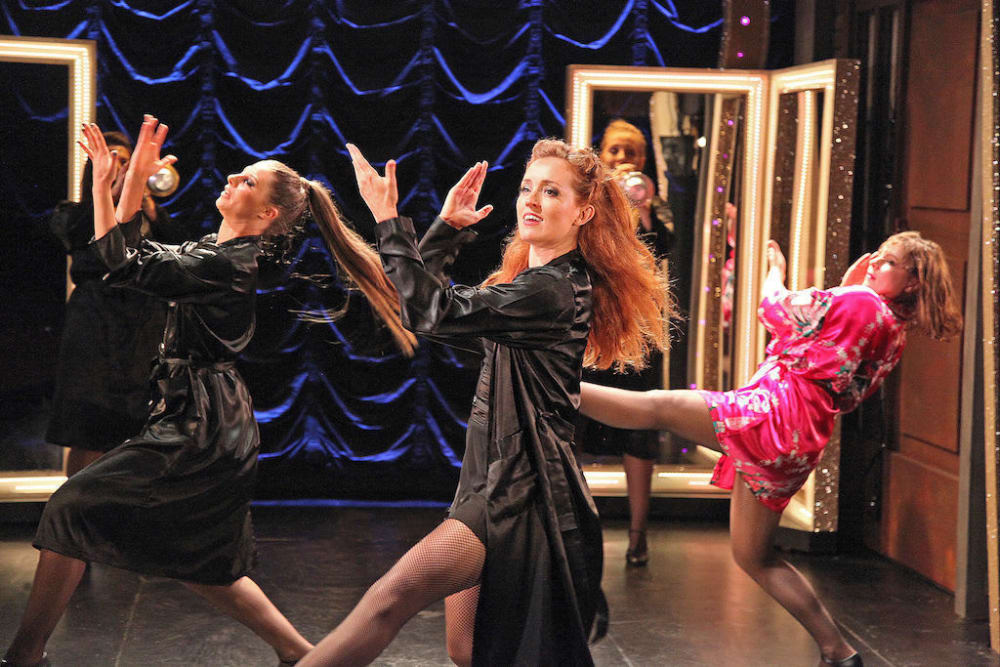 With such memorable songs as "Big Spender", "If My Friends Could See Me Now" and the "Rhythm of Life", Sweet Charity at the Watermill Theatre is a spectacular scintillating and effervescent production that bursts onto the stage with vitality and energy.
Paul Hart directs this imaginative, vibrant staging with panache, bringing a modern zest to the musical that was first performed in 1966.
Written by Neil Simon, who sadly passed away at the age of 91 on the day before I saw the production, with music by Cy Coleman and witty lyrics from Dorothy Fields, this is a story of Charity, a girl who just wants to be loved.
Diego Pitarch's gorgeous, atmospheric set perfectly captures New York's Fandango nightclub and cleverly uses mirrored moving flats to create the elevator and even a walk-in wardrobe with impressive video projection designed by Louise Rhodes-Brown.
The 13-strong cast are simply superb. Their musicianship is outstanding with powerful orchestrations by Sarah Travis and Charlie Ingles with on-stage musical director Tom Self.
Gemma Sutton gives an outstanding powerhouse performance as Charity Hope Valentine, who works as a dance hall hostess and "runs her heart like a hotel" with a string of boyfriends, hoping that she will find true love with one of them.
The Fandango club is run by the domineering Herman (Samuel Morgan-Grahame), who is not as tough as he appears.
His 'taxi' dancers, Nickie (Vivien Carter), Carmen (Nicola Bryan), Helene (Emma Jane Morton) and Alice (Stacey Ghent), create strong, believable characters.
Charity meets the womaniser film star idol Vittoria Vidal (Elliot Harper) and is bewitched by his charm and riches only to be shattered by Vittoria's lover Ursula (Laura Sillett) returning into his life.
She leaves her job and starts to apply for other positions and it's in an elevator that gets stuck between floors that she meets Oscar (Alex Cardall) who is making his professional debut and gives a sensitive performance) and romance sparks.
Charity is worried that he will not approve of her career choices but thankfully love prevails.
Tomi Ogbaro, graduating this year from Rose Bruford College, leads the knockout number "Rhythm of Life" as Daddy with brio with excellent support from Mathew James Hinchcliffe and Thomas Ping.
You have to admire the sheer dexterity of this multi-talented cast. The choreography by Tom Jackson Greaves is breathtakingly dazzling and the whole company perform with pizzazz, creating a theatrical triumph.
Reviewer: Robin Strapp