Sweet Smell of Success
Music by Marvin Hamlisch, lyrics by Craig Carnelia
Arcola
–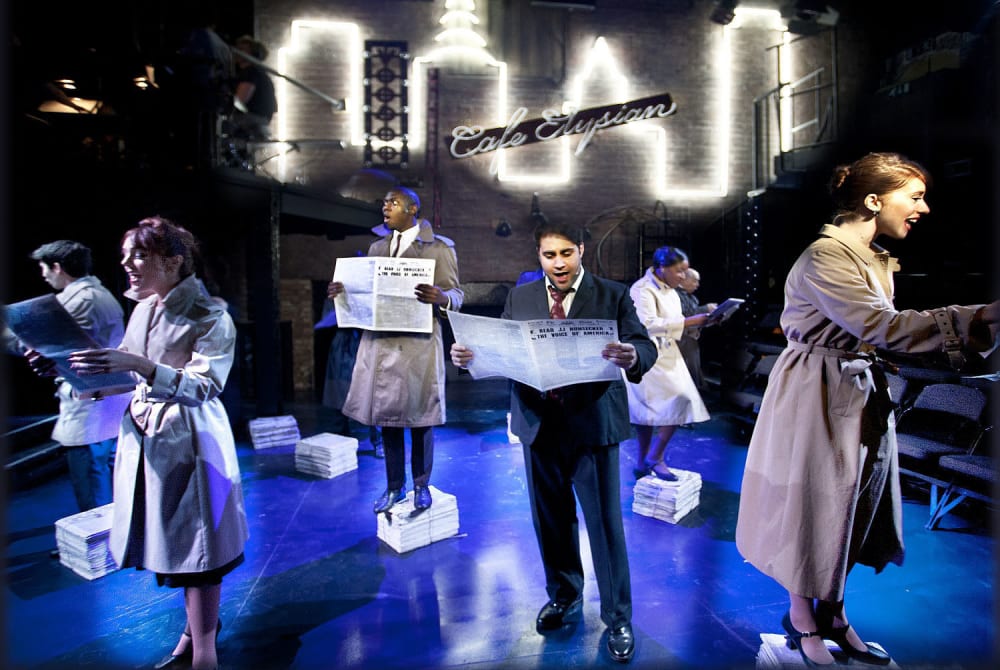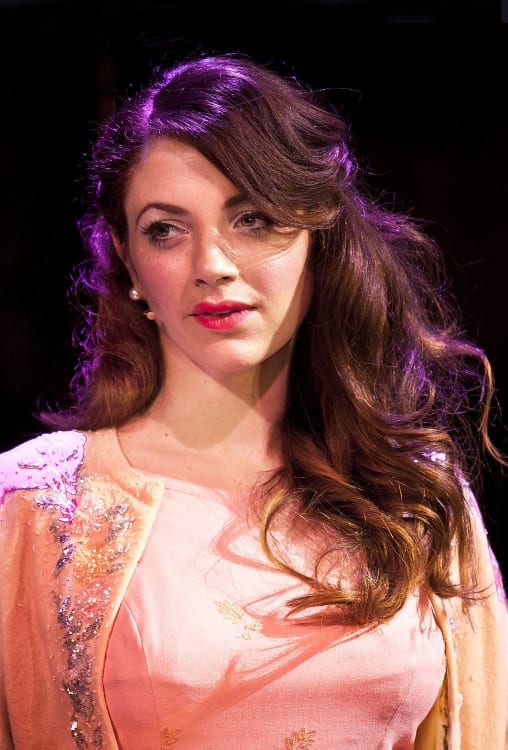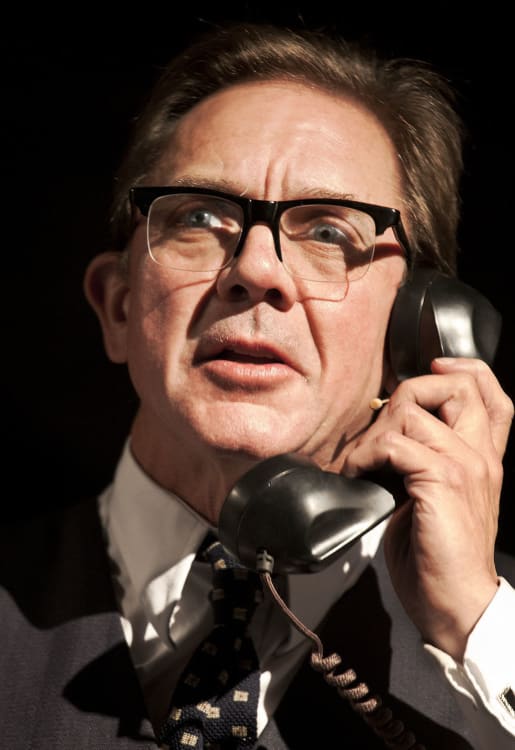 Last night saw a double celebration: the official gala reopening of the Arcola in its new, more central, and easily accessible location (opposite Dalston Junction overland), and the UK professional première of Sweet Smell of Success (book by John Guare, and based on the 1957 Hollywood film version).
Venue and show are mentioned as one because, for this production, they inform each other so successfully; in this intimate 200-seat former paint factory with horseshoe shaped auditorium, exposed brick walls, tables with lights—and with a hard-working and talented live band (on view in a little glass cubicle above the stage area)—we could be in an off-Broadway jazz venue in the 1950s.
And so, it is 1952: times are good on the surface of things and yet all is McCarthy-Monroe in reality, with social and political unrest vying for position with a progressively over-keen interest in celebrity culture; where the columnist rules and every NY press agent wants column space from JJ Hunsecker, played by David Bamber—a respected actor from stage and screen, still best remembered TV-wise as Mr Collins in Pride & Prejudice.
Keenest of all for recognition is young Sidney Falcone, played by the engaging and fine-voiced Adrian der Gregorian, who enters a Faustian pact in agreeing to spy on Hunsecker's half sister Susan (the luminously pretty Caroline Keiff)—a sibling for whom JJ has an overt interest: her efforts to escape her brother's clutches (assisted by Falcone) form the story's main tenor and it is in "For Susan" that Bamber's acting credentials particularly shine, with the oscillation between cute adoration and corrosive jealousy beautifully portrayed.
Above all this is a joyous musical, its dark moments lifted by the lovely singing of super tunes by the late Marvin Hamlisch, matched by witty and clever lyrics that enhance the space between musical numbers, space that is so often today glued with meaningless and clunky narrative.
The small ensemble is a joy, often acting as a "Burberry-wearing" Greek chorus advising Sidney's troubled conscience; and, as often happens with more minor characters, there is a star turn from a Monroe-esque Celia Graham as Sidney's waitress-come-cigarette-selling girlfriend who beguiles with "Rita's Tune".
Director Mehmet Ergen and his team capture perfectly the burgeoning cult of celebrity and paparazzi that will become such a big part of modern life and in so doing we ache for a lost past yet recognize our own moment. Running until Christmas, this is a perfect aperitif to Hamlisch's A Chorus Line scheduled for the New Year.
Reviewer: Anita-Marguerite Butler