Swive [Elizabeth]
Created by Ella Hickson and Natalie Abrahami
Shakespeare's Globe
Sam Wanamaker Playhouse, Shakespeare's Globe
–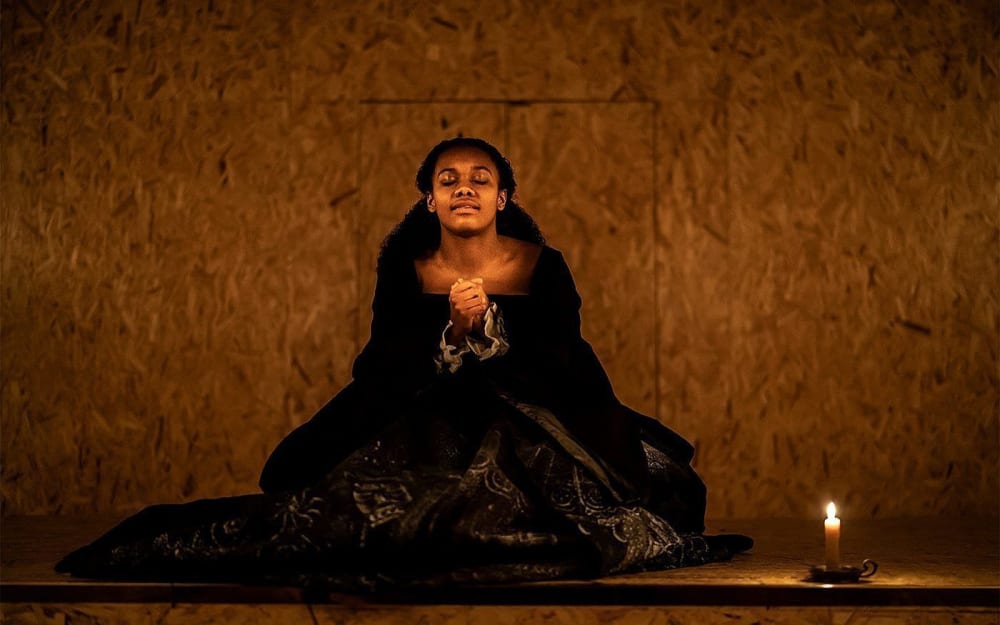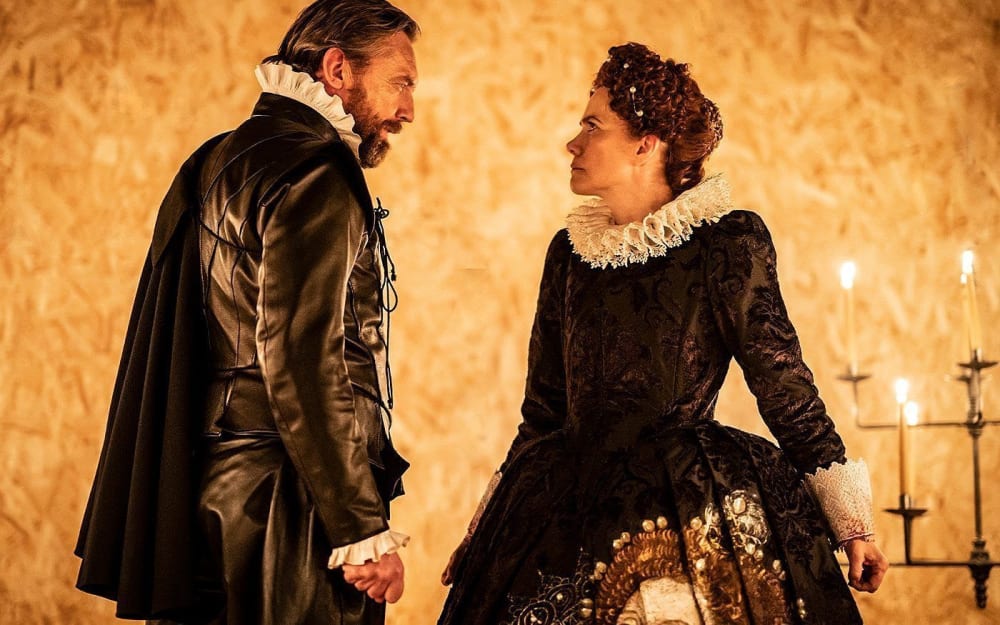 Playwright Ella Hickson, who shares the credit for creating this new play with director Natalie Abrahami, points out that swive used to mean not just copulation but to cut for harvest. In Tudor England, women were treated as property, marriage gave possession not just of their bodies but their obedience and all that they owned.
This is a portrait of Elizabeth that shows her dedicated resistance to handing over herself and her power to a man. It begins in the Globe's ornate, candlelit recreation of a sixteenth century indoor theatre by debunking the cosy heritage environment and its sense of history declaring, "this theatre is bullshit. It's only five years old. What it creates is a false sense of security."
It then hides the Wanamaker's gilded panelling behind chipboard to deliver a concentrated study of personality, power and politics in a world of surveillance but no security that is totally gripping non-stop for ninety minutes. If you know your history, this won't spring surprises but it presents a very specific viewpoint that makes this Elizabeth come to vibrant life as she manages a maze of politics and intrigue.
Elizabeth was a just a three-year-old, left with a servant who went to sleep, when her mother was led off to execution. We hear William Cecil, her counsellor for most of her reign who claims he had always been her protector, say he was there with her even then, but she denies it. Imagine growing up knowing that your mother "seduced a man so successfully that he altered the constitutional history of this country," a mother who, she has learned, slept with her brother in the hope of producing a male child—but it didn't survive so could not save her of being suspected of treason against the siblings who came first in succession and who spent her life urged continually to marry and have children.
We first meet Elizabeth, played by Nina Cassells, as a highly educated but frightened 14-year-old princess praying to "my father." It's not clear to us, and perhaps to her, whether she means the one in Heaven or King Henry. She is partly raised by Henry's last wife, Catherine Parr, who, widowed, marries Thomas Seymour and invites her to live with them. Four-times married Catherine (Abigail Cruttenden) knows what men expect of females.
Cruttenden takes over as the older Elizabeth, a queen determined to control things. She demotes a lady-in-waiting to a position where she can more easily spy on Elizabeth's courtiers, she determinedly argues with Michael Gould's Secretary Cecil, handles her relations with Colin Tierney's Robert Dudley adroitly, admitting she loves him but keeping to the role she has assigned herself.
This is a woman trapped by her birth and her gender but confident in her intelligence and a clever manipulator but driven by self-protection and that of her new protestant realm, not by power lust.
Is this the Virgin Queen? Hickson seems to imply that pose was a real one. Discovering her washerwoman gave regular reports on the state of her sheets to the Spanish ambassador, the aging Elizabeth tells her, "you can tell them that I've stopped bleeding." There is no point people going on about husbands and babies.
This is the Elizabeth of the private office, we don't see Gloriana, there are no jewelled headdresses or pearl-dripping dresses. Ben Stones's costumes are nearly all black, but Elizabeth's farthingale carries one of her promotional portraits as a reminder of that aspect of public appearance and there is a voice that seems very modern when that washerwoman dares to suggest that all those jewels in the crown could feed multiple families.
The cast of four play all the roles but you are never in doubt as to whom they are and Natalie Abrahami draws fine performances from all of them. Aided by the brass-bordered rostrums of the set, candle consultant Prema Mehta has developed an addition to the theatre's lighting not seen before and it is used very significantly; a candle extinguished may be a life snuffed out.
Reviewer: Howard Loxton