Take Care

Ecoute Theatre
Network Theatre - Lower Road
–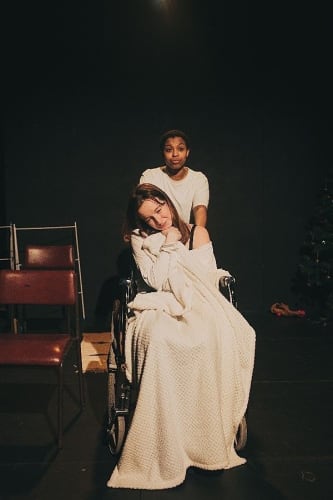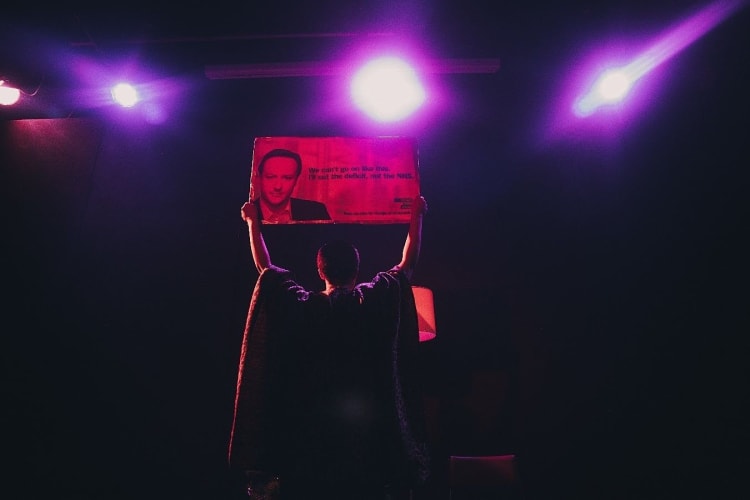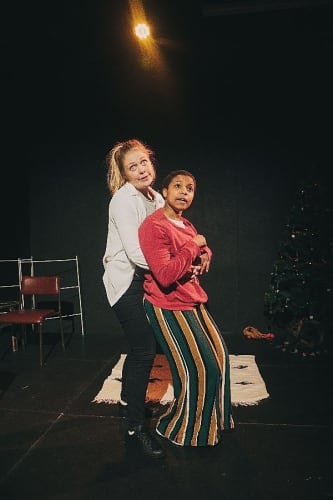 Don't be old, but if you insist on being old in England, then you had better have a good deal of money, or a family who can care for you, because the government appears not to.
That's one of the conclusions you can come to after seeing Take Care, a powerful dramatisation from sixty interviews with carers, plus the occasional insert of an audio clip from a couple of notorious politicians.
Of course, the politicians are heard promising better funding for social care then cutting the amount it receives, or, in the case of former Health Secretary Andrew Lansley, reorganising it as part of a competitive market ripe for eventual American companies to exploit. Not that he waited around to see the consequences, having secured work with an American healthcare company that promotes privatisation in healthcare.
However, most of this important show is given to the carers, who we are told number some seven million, many paid nothing, even the ones employed by agencies not getting particularly great conditions. Perhaps the most moving accounts concern the impact of the difficulties on carers who clearly want to do the best for relatives. They speak about "hardly getting any sleep", of always being "with them but they are really here no more" so that the carers are left feeling "very lonely and mourning them even while they are still alive."
Yet there are also amusing moments, as when the Russian carer of Robert aged 95 who suffers from "end of life memory loss" tries gently to remind him with humour not to lock the toilet door where once he lay bleeding after a fall. There is no missing their affection for each other as she promises to marry him when he is 100.
This show is the culmination of six years' work. Confidently and engagingly performed by a cast of four, it never loses our attention and tries to leave us with hope despite the disturbing nature of its revelations.
Reviewer: Keith Mckenna