Talent
Victoria Wood
New Vic Theatre
New Vic, Newcastle-under-Lyme
–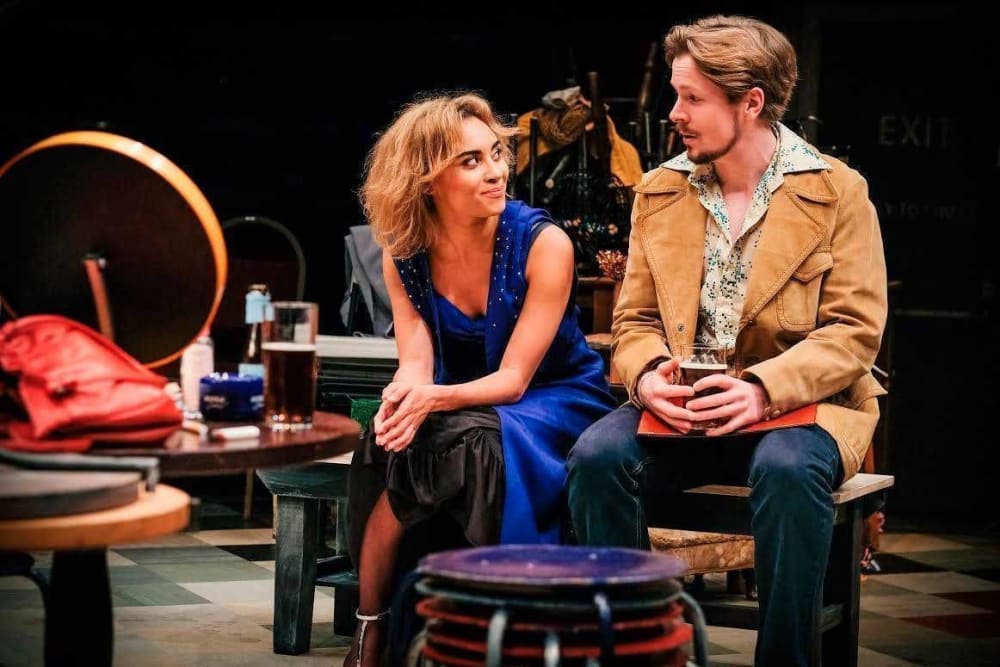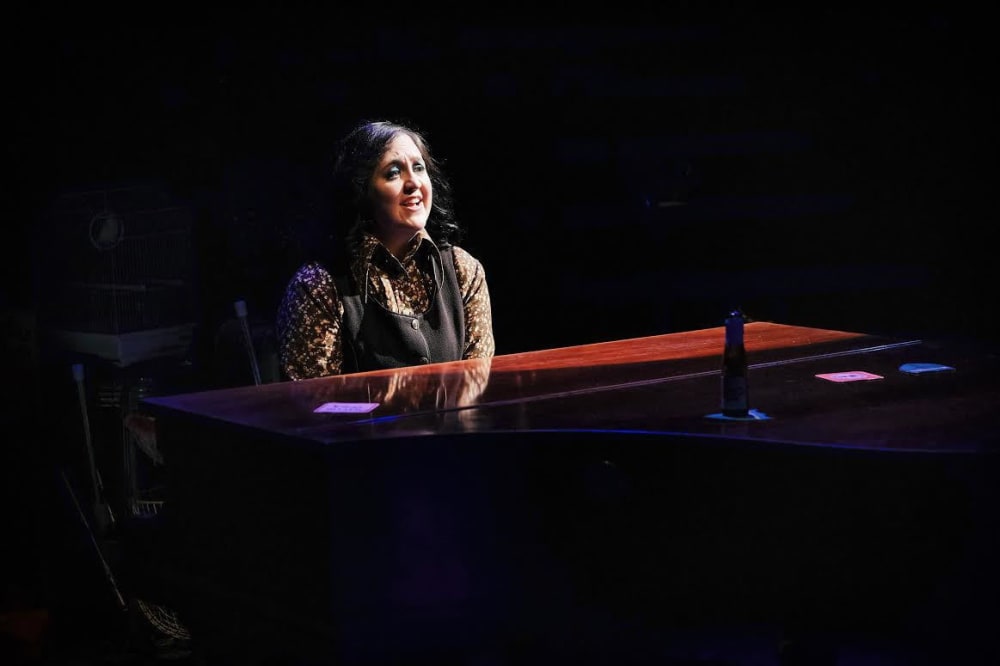 When the New Vic programmed Victoria Wood's Talent in its summer season, the Staffordshire theatre-in-the-round had no inkling that the hugely talented entertainer was suffering from cancer. It would take her life just over a month before the opening night of the play's revival in Newcastle-under-Lyme.
It is fascinating to watch Talent and appreciate how clever Wood's creativity was at an early stage of her career. There is a charming rawness about this play both in the songs and the script which predated classic material such as "The Ballad of Barry and Freda (Let's Do It)" and Acorn Antiques.
Talent, written in 1978, was Wood's first play. She was 25. It centres on two friends: Julie, a fairly glamorous secretary who is taking part in a talent contest, and Maureen, overweight and downtrodden, who goes along to give support.
Wood got the idea from her own experience taking part in the ITV talent show New Faces. She revealed that she put a lot of her own insecurities into Maureen and her excitement and wonder about being in show business into Julie.
The New Vic production of Talent features Claire Greenway as Maureen. Her previous jobs include singing behind Elton John and providing vocals for films such as Transformers and Pirates of the Caribbean.
Wood would no doubt have admired Greenway's performance. She is an accomplished pianist, having no problems with the mainly complex tunes in Talent. She obviously sings well too. Her acting has much to commend it—we genuinely feel sorry for Maureen who has to face some cutting, insensitive remarks from the other characters. Apart from that, Greenway's comedy timing is impeccable.
Tala Gouveia gives a measured portrayal of Julie who is the total opposite of Maureen: she is self-confident and knows what she wants out of life, preparing to go to almost any length to get it.
Talent is set backstage at Bunters nightclub where the dressing rooms are cluttered and basic. As Julie waits to go on stage, another act appears: magician George, the dim-witted veteran of the working men's club circuit who does not realise he is actually in a talent contest, and his friend Arthur, who is having to deputise for George's wife.
Brendan Charleson (George) and Andrew Pollard (Arthur) almost steal the show with their magic routines. Pollard, who has given countless notable performances at the New Vic, is elated at how he pulls off a six-card trick—until it goes wrong and he is genuinely baffled at his failure. Enchanting stuff.
There is a neat performance by Adam Buchanan as both Mel, the flash former boyfriend who made Julie pregnant eight years ago before abandoning her and is now the club's organist, and the unsavoury, lecherous compère.
Abbey Wright directs with a steady hand, allowing the richness and bluntness of Wood's text to lead the play while the more than capable cast all give impressive performances.
Victoria Wood would surely approve.
Reviewer: Steve Orme