Tales From Ovid
Simon Reade and Tim Supple, after Ted Hughes
KCS Theatre Company
C
–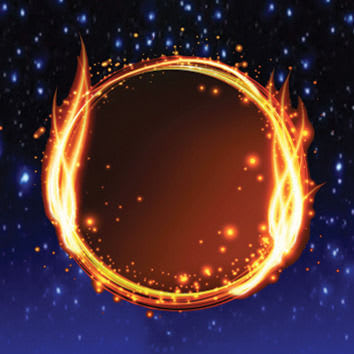 Kings College School Theatre Company is celebrating its 18th year at the Fringe and for its coming of age it has brought a vibrant and colourful production of Tales From Ovid.
The large ensemble brings a lively playfulness to these classic tales as they relate the stories of human and animal transformations.
They have focussed on the darker tales including the powerful, horrific blinding of Tiresias and the fall and humiliation of Pentheus who tries to guide the worshippers of the god of wine Bacchus who celebrate with wild dancing and music.
By contrast, there is a welcome touch of humour in the story of Midas who was granted his wish of everything he touched turning to gold, much to his eventual angst.
The tale of Myrrha brings a more licentious tone as she is offered many suitors to become her husband but she really wants a man like her father. Her wish leads her to having an incestuous relationship with her father and she becomes pregnant, giving birth to the baby Adonis.
Far more sinister is the harrowing story of Philomela, Tereus and Procne with a shocking rape, brutal murder and the cannibalistic serving up of the body of their son for Tereus' dinner—gruesome.
Visually, the imaginative set of hanging patterned cloths and colourful textiles is most appealing and works exceedingly well, effectively used by the enthusiastic, talented cast.
There are strong individual performances and inventive physicality with confident, skilful storytelling in this high octane, high-energy production.
Reviewer: Robin Strapp