Tallest Tales from the Furthest Forest
Susan Mulholland
Northern Stage
Northern Stage, Newcastle
–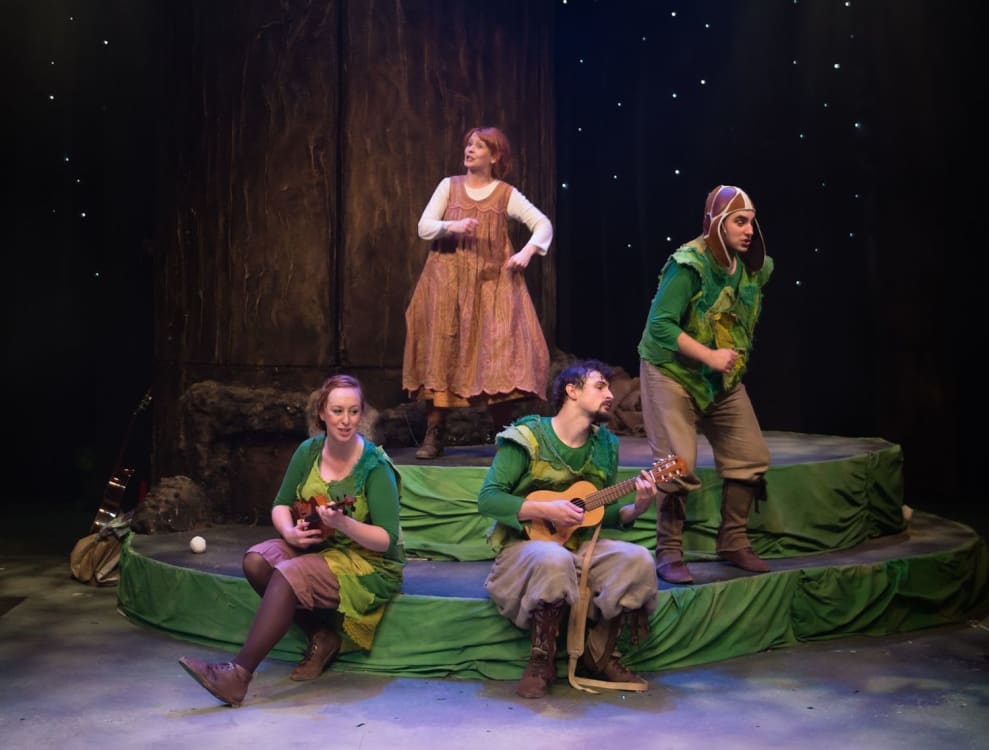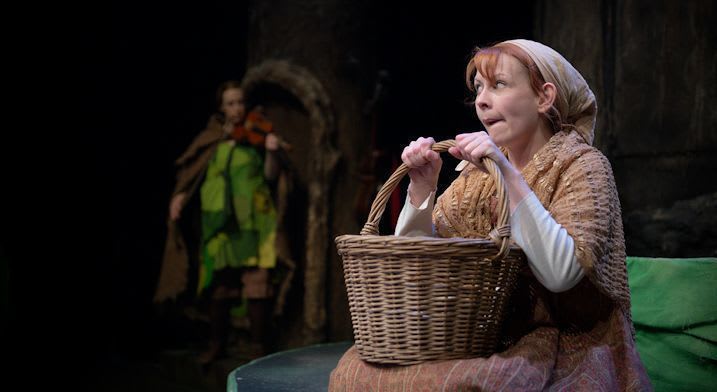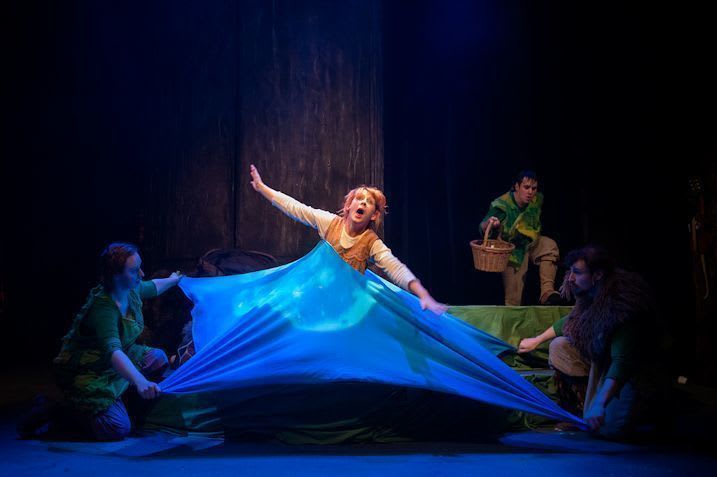 And so Christmas approaches once more—how did that happen? Surely it was just a few weeks ago?—and the season of pantos, Christmas shows and carol services begins. In fact, it began for me on Saturday 23rd November with what is usually, as far as I am concerned, the highlight of Christmas theatre, the show for the under-6s at Northern Stage.
To be honest, it's not really a Christmas show except that it runs over the Christmas period. It's a show for very young children and, like the best of its kind, it is simply good theatre, appealing to children and adults alike. As always it is written by Susan Mulholland and directed by Mark Calvert with design by Andrew Stephenson. They have set the bar extremely high in the past and there is always that niggling worry: will this be the year when...?
It isn't. Definitely not. The bar has been raised another notch, beginning with the set which not only impresses but surrounds the audience as they walk in, and which, as has become traditional, provides a multitude of hidden entrances and exits, some really quite surprising.
Tallest Tales from the Furthest Forest tells a series of simple stories about little girls, told by the three magical inhabitants (played by Michael Blair, Alice Blundell and Tom Walton) of the magical forest, wrapped in a story about a little girl (Ruth Johnson) who has had a falling out with her father. There's music, written by Katie Doherty and played and sung by the cast; there's audience participation, including throwing (foam) cupcakes which the children loved; there are puppets which are simple but hugely effective; there are low tech but very clever special effects—and the stories are great.
And of course at the end all problens are resolved and everyone lives happily ever after—except for the wicked witch!
It was with some difficulty that I occasionally tore my eyes away from the show to watch the kids—who are, of course, much better judges of the quality of the piece than I am—and they were totally involved throughout, jumping up and down with glee, joining in with the singing, clapping and hand gestures (indeed, there was some quite wild dancing from three little boys close to me!) and really relating to the actors when they came into the audience, which they do quite frequently. It was good to see the actors involving the parents too.
Playing to an audience of such young children demands an awful lot from the actors, especially in terms of concentration and energy, and this cast more than meet the challenge.
Mulholland and Calvert have proved yet again that they really understand the demands of theatre for such a young audience and the rest of this year's shows are going to have to be extra-special to top Tallest Tales from the Furthest Forest!
Reviewer: Peter Lathan