'Tanja'
Rosie MacPherson
Strawberry Blonde Curls Theatre Company
The Lowry
–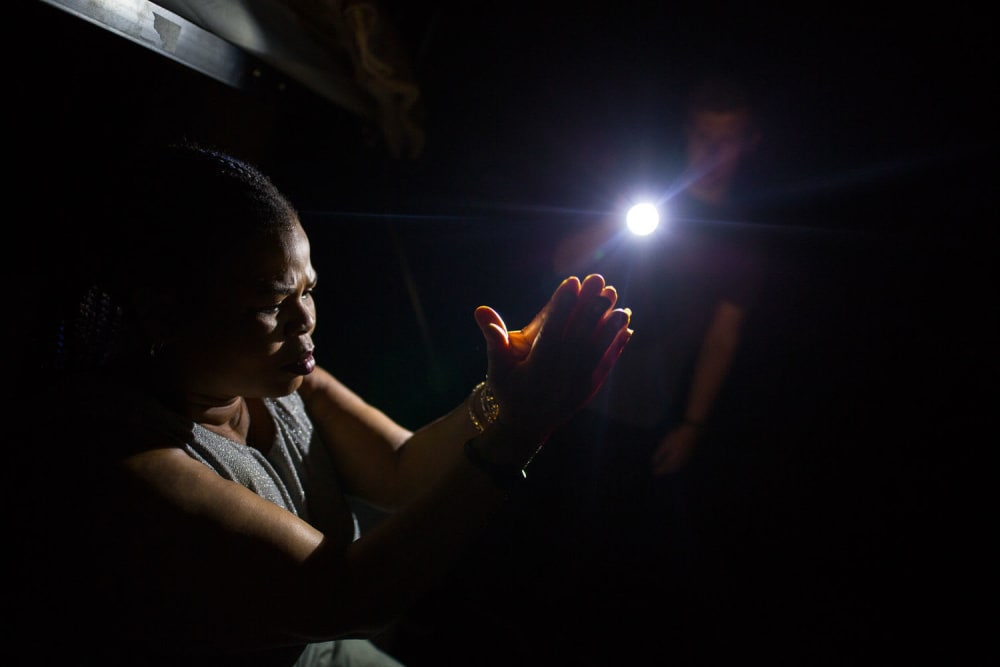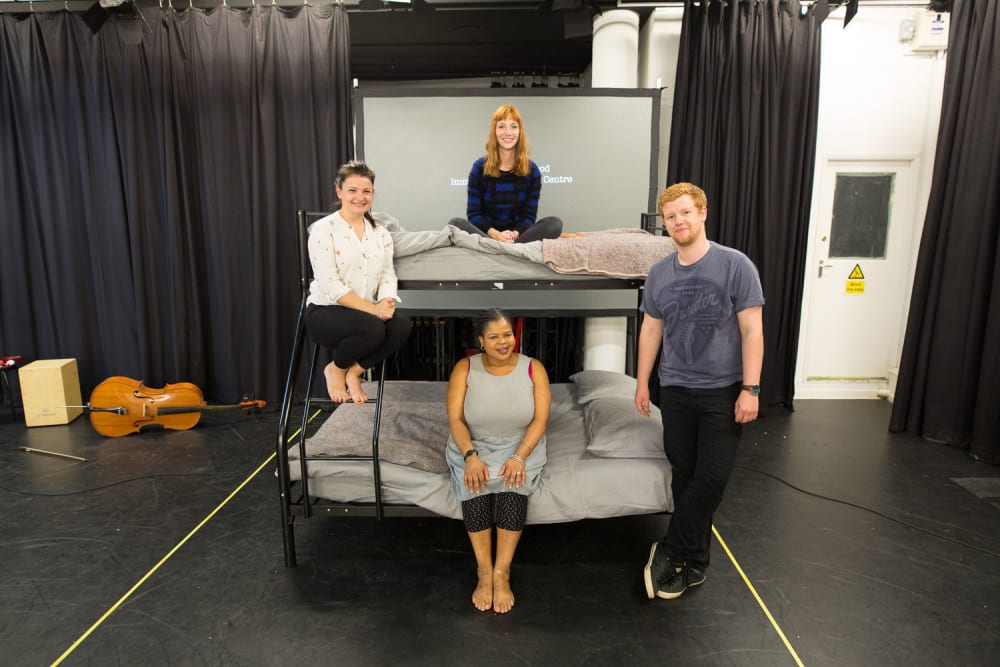 'Tanja' is certainly a production that wears its heart on its sleeve. Like writer/performer Rosie MacPherson's previous piece, Inside, this is a direct, female-centred story with the passionate aim of exposing abuses and injustices of which we may be dimly aware but which have for now slipped under the radar.
Here, we go inside Yarl's Wood detention centre, the controversial 'Immigration Removal' site for those seeking clearance to immigrate to the UK. The play focuses on lead performer Emily Ntshangase-Wood, who plays the eponymous everywoman, and the text mingles true stories from documented cases with the imagination and poetry of the writer in a familiar verbatim-style approach.
John Tomlinson, the company producer, portrays a guard at the detention centre. One of the most brutal and unforgettable moments comes when he speaks a direct quote from a guard filmed for last year's Channel 4 documentary on Yarl's Wood. The dehumanisation and contempt with which that individual spoke of the women at the centre is appalling.
Another striking line is shared with Ntshangase-Wood by fellow detainee Ivanna (MacPherson). "In prison," she says, "you count the days down. In the detention centre, you count up." Living with that uncertainty over just when you might be released—knowing it might be years—is at the heart of the show's message to us. Ntshangase-Wood portrays clearly the almost unbearable conflicts between the hope that "Great" Britain will provide a sanctuary and the despair at this unending oppression and invasion of privacy.
The aesthetic—stripped-back set, projections displaying the names of those detained—is, like the writing style, fairly familiar from what is a somewhat crowded genre. It makes for a heartfelt production, which often veers on the over-earnest. What response can one have, other than to agree that these stories are terrible? The production orders us to "shut down Yarl's Wood", but the immediate action we audience members could perform is absent.
Perhaps this would have been aided had the stories quoted and woven together here been more successfully individuated, more personal-seeming. This is a shame, as politically the piece is doing something remarkable: Ntshangase-Wood was herself an asylum-seeker in this country, for over a decade. She spent numerous stays in Yarl's Wood. Placing her centrally in the performance lends authenticity and immediacy to the message that this is a brutal, unforgiving system, but also provides hope for survival and a humanising counterpoint to the guards' shocking mindsets.
It might, then, seem odd to complain that the piece is not 'personal' enough, given that its central performer provided much of the raw material. But often it feels as though all of those onstage struggle to exert ownership over the text's and direction's attempted meta-theatrical gambits.
This is not the fault of the performers, but instead for me raised the recurring question: whose story is this? For whom is it being told? And in whose voice? There is something unnerving about watching Ntshangase-Wood perform words which, essentially, represent her own story, but which have been filtered through a particular aesthetic and other voice before being shared with us.
The—laudable, heartfelt—ambition is to "let them speak". But whose words are really being spoken, and on whose terms?
Reviewer: Mark Smith