Tannhäuser
Richard Wagner
Met Opera on Demand
Metropolitan Opera House, New York
From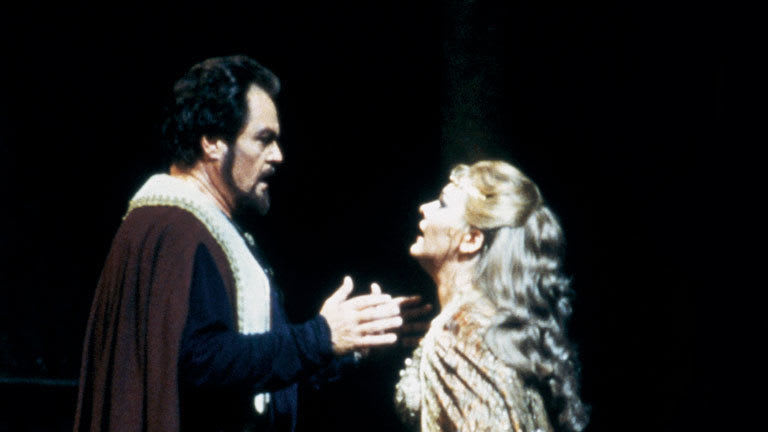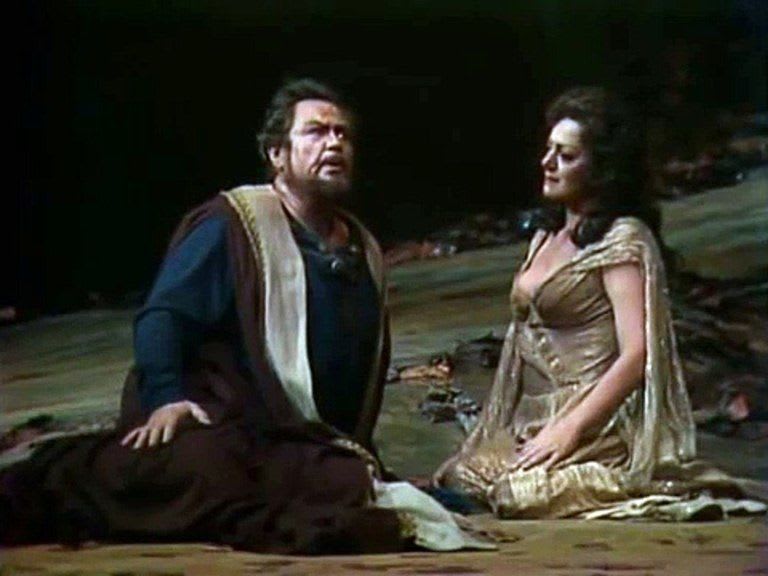 Richard Wagner's Tannhäuser is about sex. Set in the Middle Ages, when people were devout, sin and salvation actually meant something. For many, thanks to the Roman Catholic Church, the likelihood of eternal damnation would be a fearsome reality.
Tannhäuser, knight, minstrel and hedonist, faced with a choice: carnality or ascetism, chooses carnality every time. Hungry for ecstasy and pleasure, he celebrates sex. Abstinence is not in his DNA and it gets him into big trouble.
This production, conducted by James Levine and directed and designed by Otto Schenk and Gunter Asschneider-Siemssen, was seen at The Metropolitan New York in 1982. The music is powerful and erotic. Richard Cassilly is Tannhäuser. Éva Marton is Elizabeth, Tatiana Troyanos is Venus. Bernd Weikl is Wolfram. There is some great singing.
The opera begins with an orgy in a subterranean grotto, a delicate, gentle, lyrical orgy. The boys and girls, wearing flimsy tunics, run around, leap into each other's arms and have sex. It's all very sweet and innocent.
Tannhäuser laments being in the grotto, finding endless Bliss just too exhausting. If he doesn't stop playing with his harp pretty soon, he will probably go blind. He wants to get back to earth, much to the chagrin of voluptuous Venus and to operagoers too, who will miss Tatian Troyanos's singing and her sexiness.
Back home, he is reunited with Elizabeth, the woman he used to love, a good upright Christian, who does not, as Venus does, wear clothes which show her bosom and her legs. Eva Marton sings with such authority.
There is a song contest to define the essence of love. Tannhäuser shocks everybody when he says the essence is carnal pleasure and not the sublime, angelically beautiful platonic thing his competitors are singing about.
Tannhäuser is banished and advised to go to Rome and get penance pronto. He gives a vivid account of his meeting with the Pope and how he begged for forgiveness and the Pope rejected him. It is one of the opera's high spots.
An added bonus online is you can see in close-up just how much Tannhäuser suffers, sweating profusely and his eyes filled with terror. It's a terrific performance by Richard Cassilly.
In the very final moments, the very last words, Wagner makes it absolutely clear and very loudly, too, that salvation is possible. Many operagoers are going to be much relieved to hear it.
There are a number of ways of tapping into this opera and others at will. The Met Opera On Demand service offers annual ($149.99) and monthly ($14.99) subscriptions as well as a one-off payment ($3.99) for those who have limited time or only want to watch the occasional opera.
Reviewer: Robert Tanitch