Tap Factory

Grand Theatre, Blackpool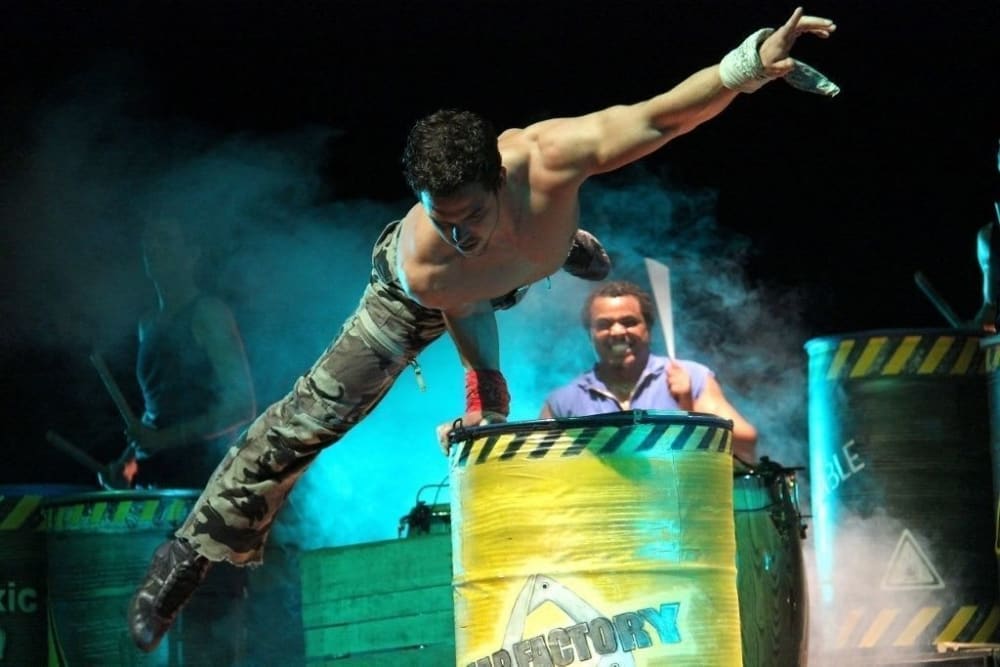 Among the most successful international theatre franchises of the last 20 years were Blue Man, Stomp and Tap Dogs, so put their various skills under one industrial roof and you have the formula for Tap Factory.
It's a show that combines the street-smart percussion of Stomp, the vaudevillian appeal of tap dancing, and a little of the stage theatrics of Blue Man—and more besides.
Extreme body-popping, gymnastics, clowning and even sand dancing... shades of Wilson, Keppel and Betty for those old enough to admit to the memory, or to the days when each aspect here would have been regarded as a speciality act on a variety show bill.
Then there was the pole-dancing and a routine involving a garden recliner that you would very definitely not want to try at home!
These days it's all served up, on an industrial-style stage setting, by eight toned and muscle-bound hunks, who remain pretty well mute throughout. In the absence of a theatre programme, introductions would have been nice, although one or two clear characters emerge throughout. The put-upon class clown, the indignant brush-sweeper, or the whistle-blowing lead drummer for instance.
For a show that's all about percussion, though, it's a shame that Tap Factory should occasionally lose its rhythm.
It's erratic in its pace, stealing its own momentum for an interval and having to reassert itself for a second act, when it might have all naturally built towards the splashing climax in one 90-minute performance.
The warm-up routine and audience involvement of the second act feel particularly over-stretched and take some of the shine off what is exhilarating entertainment when it gets into its thumping stride.
Reviewer: David Upton