Tar Baby

Desiree Burch and Platt Productions
Gilded Balloon
–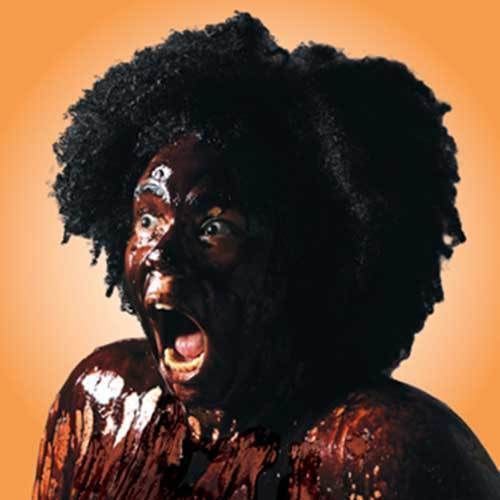 It's an ambitious goal for a comedy show to try and get to the bottom of a complex issue, but that's what Desiree Burch has set out to do in her ninety-minute carnival-themed show Tar Baby. Her chosen topic is racism and all of the problems and social issues which arise from it.
The show is a carnival act that begins in darkness with Burch's voice coming from the gloom asking the audience to think about the assumptions they will make. It's a clever start to what quickly becomes a brilliantly funny, well-observed piece of interactive comedy, at almost every stage asking audience members onstage to participate.
In bringing up a selection of hapless and nervous audience members, including one bewildered Fringe critic, Burch explores the history of slavery, snippets of moments from her own life and an exploration of racist ideas and how to counter them.
It's a clever and welcoming experience, especially as Burch is never mean and comes across as a kind and friendly host. This is all the more pertinent when the play inevitably takes a step into seriousness with an emotional outpouring that hits home but doesn't feel cheap.
It's a massively enjoyable and thought-provoking piece of performance art, one that will open the mind and hearts of those who see it.
Reviewer: Graeme Strachan