Tartuffe
Molière
Reading University Drama Society
theSpace @ Surgeons Hall
–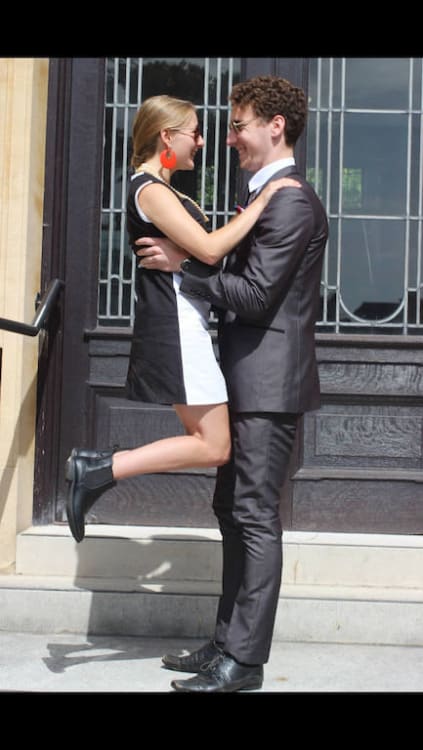 The first production of Molièr's Tartuffe was in 1664 and was immediately banned by the King following protestations from the church leaders who considered the play an attack on the fundamental doctrine of religion.
Reading University's Drama Society updates the setting to the swinging sixties with appropriate music and costumes of the period. It's all great fun and played at speed, as any farce should be.
Oliver Dickinson captures the hypocritical priest Tartuffe with a gleeful pleasure but his religion is money and he is an utter fraud.
He inveigles himself to become the friend and confidant of the rich merchant Orgon (Gabriel Burns) and his mother (Jess Davies) who rely on his judgement.
The rest of the family detests him and he has desires on Orgon's wife, the alluring Elmire, seductively played by Megan Blair.
When Orgon announces that he has chosen Tartuffe to be his daughter's husband, chaos rules. Poor Mariane (Lottie Watts) is already engaged to the handsome Valère (Patrick Hetherington) and they are deeply in love with each other.
Tartuffe is delighted to accept Orgon's offer for he is sex mad and not only wants Mariane but is also seducing Elmire with a passion. Love never did run smoothly. He is also gifted with Orgon's estate and his wealth.
Tess Angus is splendid as the controlling maid Dorine who somehow pops up whenever there is any gossip or indeed scandal and there is plenty of that.
When the son Damis (Huw Smallwood) hides in a basket, he witnesses the seduction but he is not believed. Jess Bickers as Cleante tries to bring some sanity to the proceedings.
There is a hilarious scene when Orgon hides under the table to see for himself what an imposter and scoundrel Tartuffe really is. He eventually gets his comeuppance and is arrested by Tom Sishton as the Queen's officer.
All the cast give confident, spirited performances in a most enjoyable show.
Reviewer: Robin Strapp