Tartuffe
Anil Gupta & Richard Pinto after Molière
Royal Shakespeare Company
Swan Theatre, Stratford-upon-Avon
–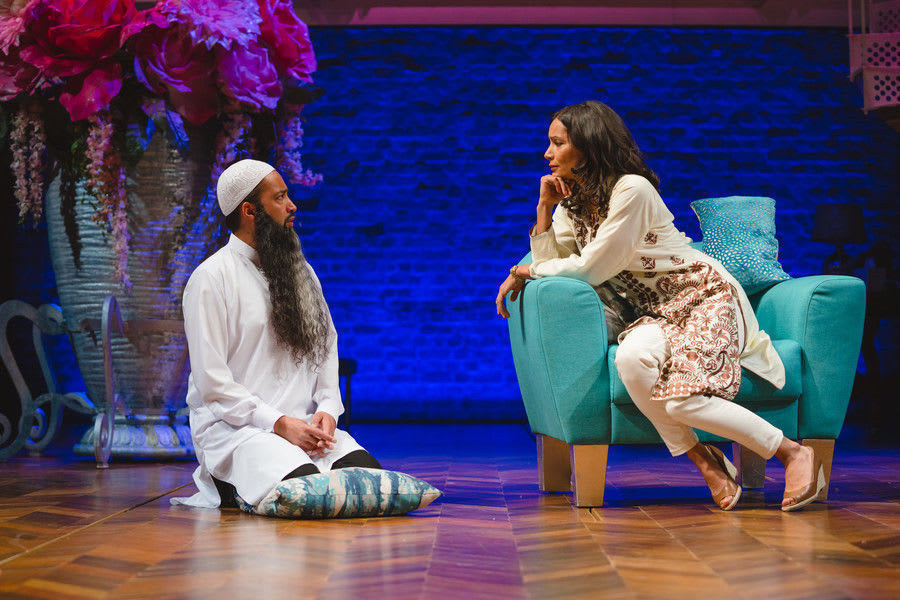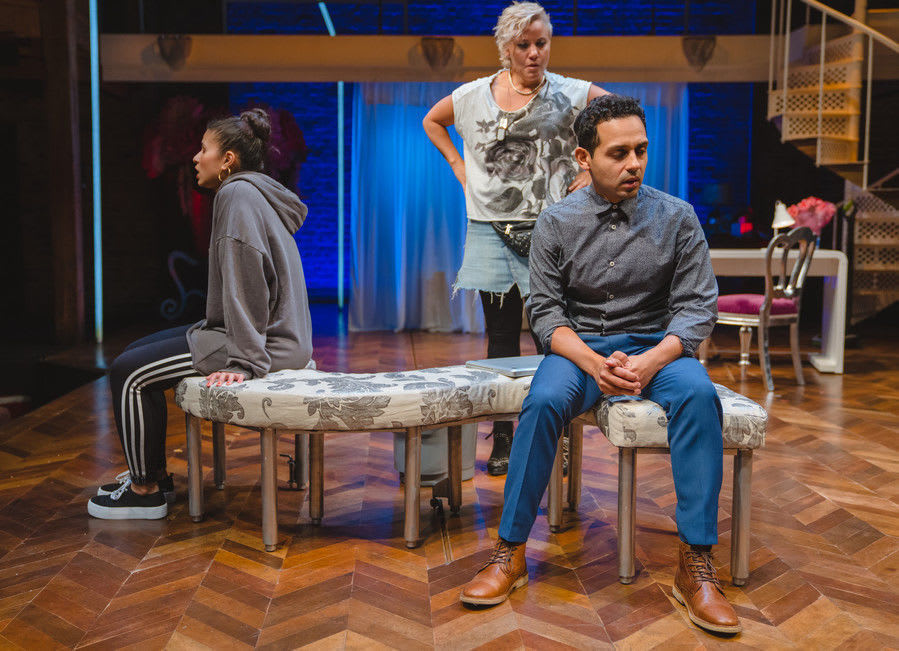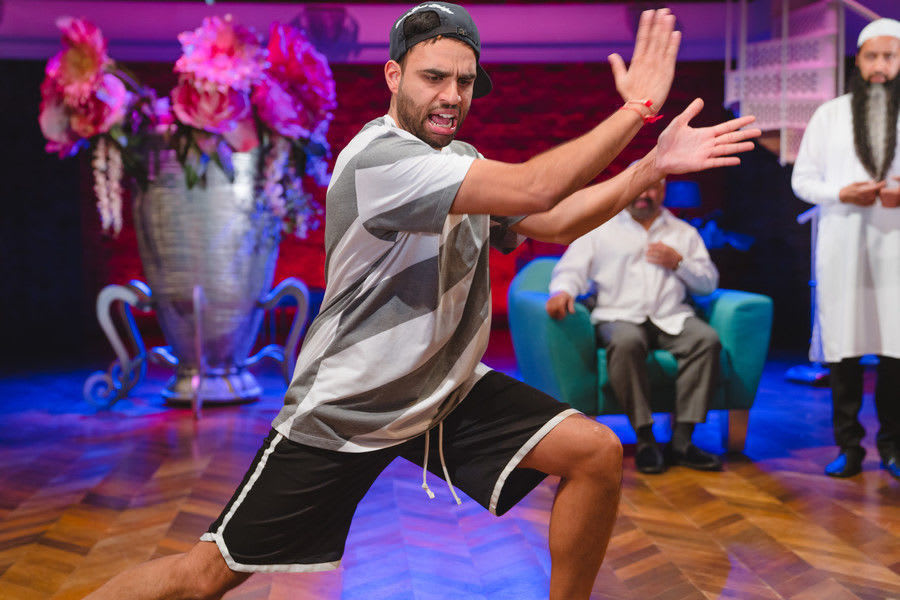 If Molière were a Brummie, and a Muslim, and a Pakistani, he might have written this. Perhaps he was, at heart.
His classic satirical comedy on hypocrisy ran into trouble with the stiff-necked arbiters of correct thought 350 years ago, so the first performances in Paris had to be given privately.
There's maybe a parallel that this updated version, by Citizen Khan and Goodness Gracious Me team Anil Gupta and Richard Pinto, set in a Muslim Birmingham household, should open not in that city but in the rather more comfortable setting of the RSC.
The show is hilarious, many of the best gags coming in asides from the splendid Michelle Bonnard as Darina, the family's cleaner. It was the writers' brilliant idea to cast her as a Bosnian, thus giving her special licence as a white, European Muslim to comment on the naivety and folly of her Pakistani employer Imran who has fallen under the spell of a religious charlatan.
Gupta and Pinto largely keep to Molière's original plot: Imran is fooled into handing over his wealth and his daughter Mariam to Tartuffe, before his wife Amira exposes the trickster's true nature.
When the secret contents of a box threaten the happy ending, Molière introduced an all-forgiving monarch to the rescue. Louis XIV being unavailable in Birmingham, the authors come up with their own, clever twist.
The performances are excellent, Zainab Hasan as the dominated daughter unable to put university ideas of emancipation into practice, Asif Khan as a tricksy, basketball-dribbling Tartuffe, Sasha Behar as a seductive Amira and Raj Bajaj as the multi-cultural rapping son.
But while the jokes slip by, many sharp attacks hit home. There is nothing in the Qu'ran about women covering their hair, Darina informs Tartuffe, and in a particularly telling barb, tells her employer when he insists on controlling his daughter's future: "This is not about women's honour, but about men's pride."
And as Simon Nagra's Imran, the over-protective patriarch, exploded with rage at his daughter's refusal to obey his own interpretation of Allah's will, it seemed that truth and justice may always be in inverse proportion to vehemence.
The play stops just short of challenging Islamic faith entirely, and it falls to James Clyde's Khalil—Colin before his Muslim conversion—to confront Tartuffe's self-proclaimed authority that such a tolerant and academically inquisitive religion "should be taken over by people like you."
The messages, about materialism, the place of women, and tolerance, are powerful, but funny too. Extremism doesn't like ridicule.
Reviewer: Colin Davison