Tatterdemalion

Flabbergast Theatre
Assembly Roxy
–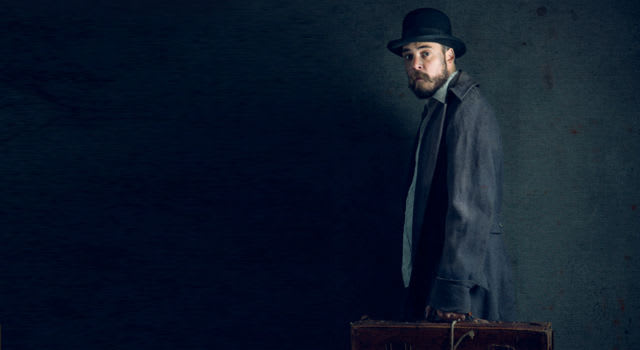 Flabbergast Theatre's Tatterdemalion is a hugely enjoyable show performed by Henry Maynard who is a superb clown who really knows how to work his audience. He appears on stage in a tattered floral nightdress and a fez.
Centre stage is a battered old shipping trunk beloved of first class sea-going passengers of old that contains the detritus of his life.
Maynard uses no words much in the style of Mr Bean and the character he creates is a delight.
Much of the fun in this show comes from the way he encourages audience participation. In fact most of the audience joyfully participates with this knockabout fun—don't try to hide because he is a master at finding people to help him.
It's a series of hilarious sketches with the audience very centre stage. He builds up the action with his teddy bear then he turns an egg into a spacecraft. A man in the audience is given a baby's hat to wear.
He invites another to help him put on his boots that develops into a physical theatre sequence ending up with the same man finding himself married to Maynard by another member of the audience.
There is a clever puppet sequence when a shirt is used to become a character as a receptionist at a hotel but no one is checking in.
One of the highlights is getting almost the whole audience on stage miming a packed tube journey until an unattended briefcase is found and the possibility is it may be a bomb. The following scene is sheer theatrical delight.
I laughed out loud throughout this entertaining performance. The audience absolutely lost their inhibitions and joined in the fun with relish.
Reviewer: Robin Strapp