Teatro Delusio

Famile Flöz
Latitude Festival
–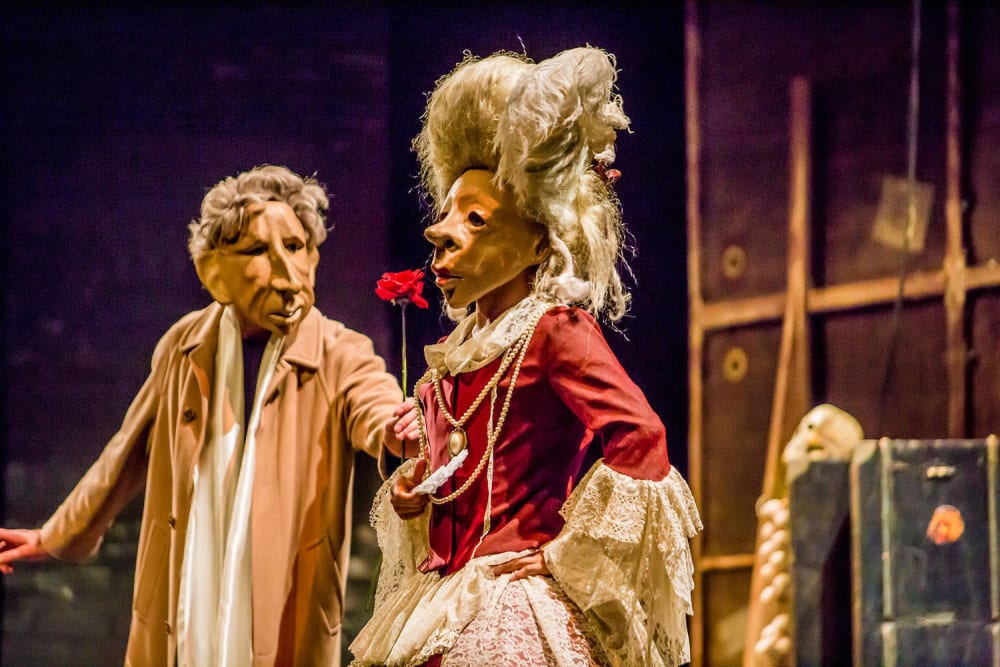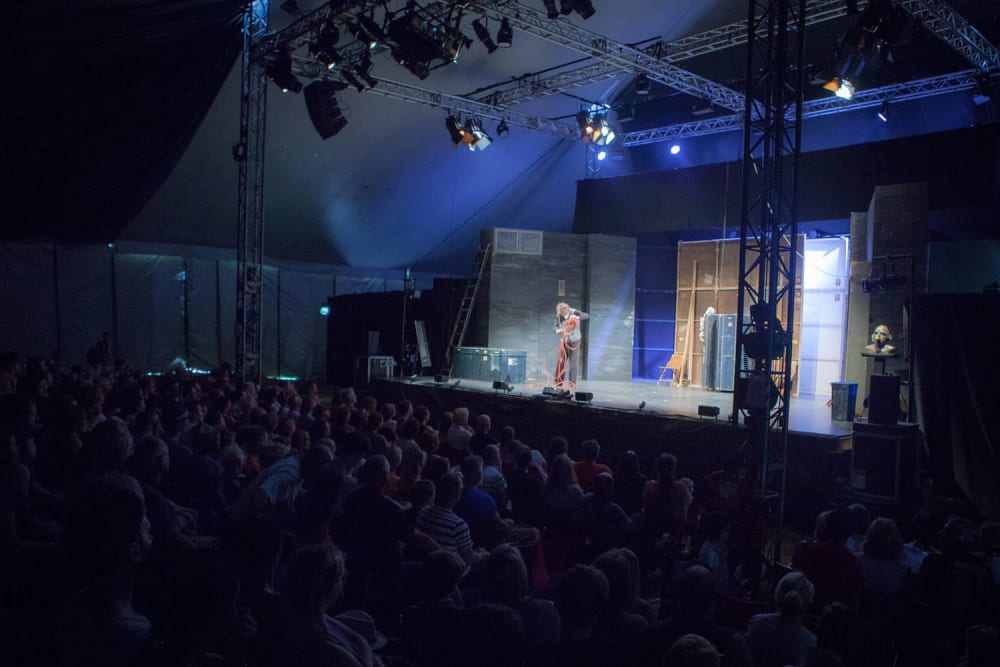 This is one of those shows where, at the curtain call, three people come out for a bow and you wonder where the rest of the cast have gone to. But three men really did create this cast of 29 distinct and varied masked characters, which is an incredible achievement.
It's also no small feat to sustain a show like this for an hour and a quarter without a word being spoken and to never run out of steam or lose the audience's attention.
But it starts not with masks but with a puppet of a ghostly girl who takes us into the story and pops up again from time to time; whenever the lights dim and Barber's Adagio for Strings starts to play, you know she is about to appear.
The main part of the show takes place backstage in a theatre. We can see the backs of the canvas flats through which the performers will enter the unseen stage, but first the incompetent stage hands are trying to sort out the lighting.
Then the members of the orchestra, all with distinct personalities that seem to fit their instruments, enter one by one. Once they begin playing, the opera singers prepare to enter and interact with the stage management. After the opera, we switch to the ballet, and then there is a crisis when some auditions go wrong and one of the stage hands tries to get in on the acting. The show ends with a sword fight and a minor tragedy.
The show is full of classic physical comedy performed with perfect emphasis and timing. The characters are all distinct and recognisable. The mask acting is just wonderful: even masks with fixed expressions can be extremely expressive when accompanied by subtle and perfectly measured gestures like this.
I'm not entirely sure what the girl represents, but this is a great piece of slick, impressive and very entertaining theatre.
Reviewer: David Chadderton