Teatro Delusio

Familie Flöz
Pleasance Courtyard
–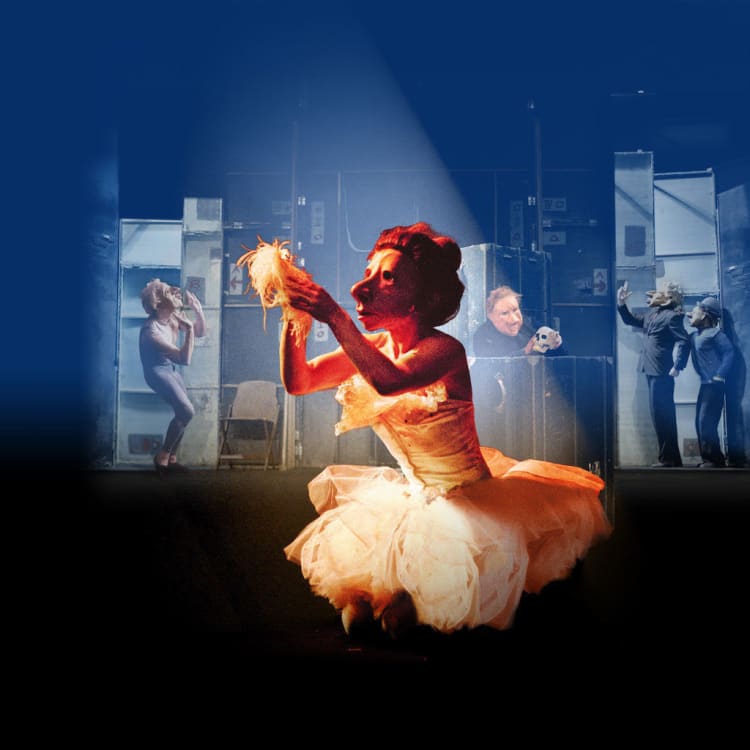 Familie Flöz's magnificent production of Teatro Delusio is an absolute triumph. This is masked theatre at the very pinnacle of the genre and is an absolute joy to watch.
It is set backstage in a theatre where we meet three technicians, the cynical, obese Ivan who has made backstage his home and Bob who is a fitness fanatic who has a desire to be a performer and appear on stage. Then there is Brend, afraid of heights and always reading a book, who creates chaos.
The actors perfectly capture more than 20 characters, each one beautifully created with wonderful physicality.
We meet an opera diva, ballerinas, members of the orchestra and a precious darling of a director all reflecting the precarious world of being in the theatre.
It's a story filled with hopeful ambition, emotion and tentative blossoming love relationships.
There's more than a touch of slapstick humour performed with style and panache by this superb cast who give a masterclass in mask work where no words are necessary to portray a moving and powerful story.
The three performers richly deserved the enthusiastic and sustained applause of the capacity audience. This is one performance you should not miss—it's superb.
Reviewer: Robin Strapp