Teddy
Book by Tristan Bernays, music by Dougal Irvine
Snapdragon Productions and The Watermill Theatre
The Lowry
–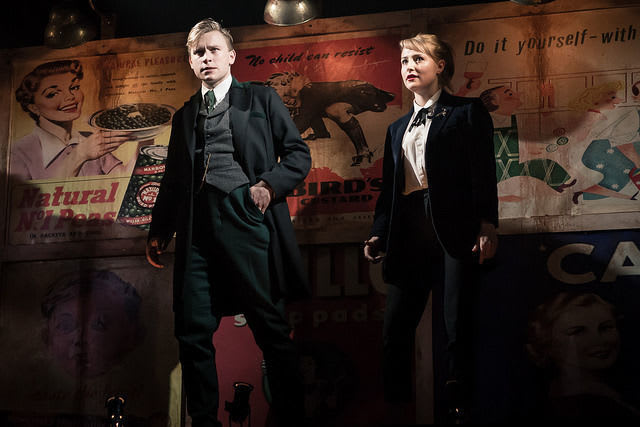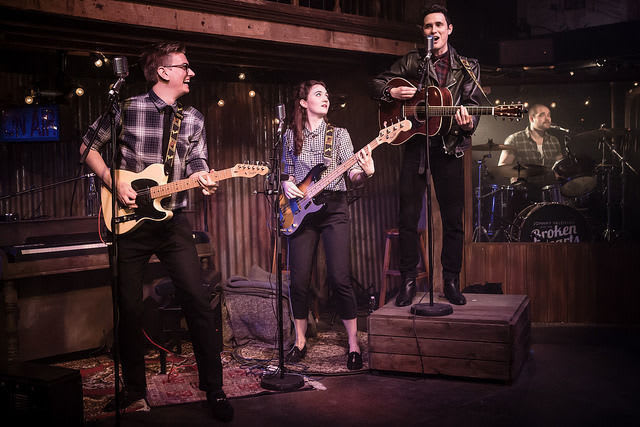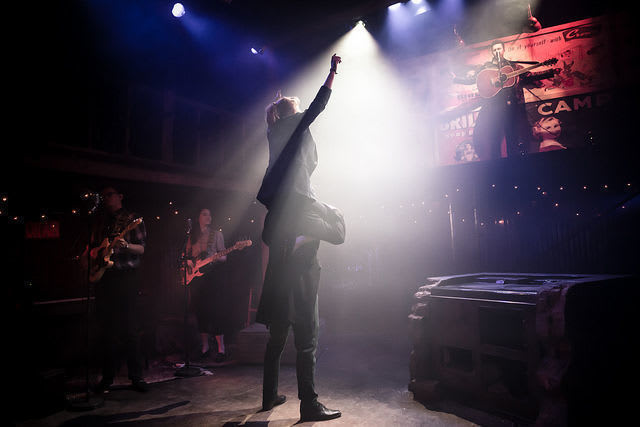 At the words 'teddy boys', most people would think of the iconic look born in the 1950s: high quiff hairstyles, long tailored jackets over shirts and skinny trousers. Some might think of teddy girls as well as boys. But few people would wonder where the ultimate rock 'n' roll look was born—not in America, but amongst the bombed out buildings of post-war London.
Teddy reveals these origins in most unexpected fashion for a retro musical. It focusses on the story of Londoners Josie and Teddy, two working class teenagers looking for a good night out who end up meeting and falling in love. Their story is told with a cast of just two performers who narrate the action, voice their thoughts in monologue and bring other characters to life through shifts in their voice and physicality.
These characters are a far cry from the wholesome, poodle-skirted, milkshake-sipping image of the '50s promoted by so much film and TV. They swear, they smoke, they drink; they speak with thick Cockney accents; they get in fights and commit crimes. Josie is a tough, empowered heroine, sharply rebuffing unwanted male attention and determined to get what she wants by any means necessary.
It's an incredibly demanding show for the two performers, who not only bring a full cast of characters to life but also sing, dance and throw themselves energetically around the stage—Molly Chesworth and George Parker do a fantastic job.
Adding to this show's uniqueness is the fact that Tristan Bernays's script is in verse, an endless song lyric that propels the action forward with its rhythm, while Max Dorey's set design combines corrugated iron, rubble and retro posters to create a romanticised bleakness.
Music is performed by the live onstage band Johnny Valentine and the Broken Hearts, who provide a constant soundtrack of original songs by Dougal Irvine that perfectly recall the era—from crooning ballads and blues to catchy rock 'n' roll tunes. The band are also incorporated into the plot, their secret gig the setting for Josie and Teddy's first kiss and the crime that will be their undoing.
Teddy is a fantastic, full throttle show that celebrates the music and culture of a unique time and place with unconventional storytelling and staging. It's loud, bold and gritty and completely turns the nostalgic jukebox musical genre on its head.
Reviewer: Georgina Wells