Tejas Verdes
Fermín Cabal
Collide Theatre
Streatham Theatre
–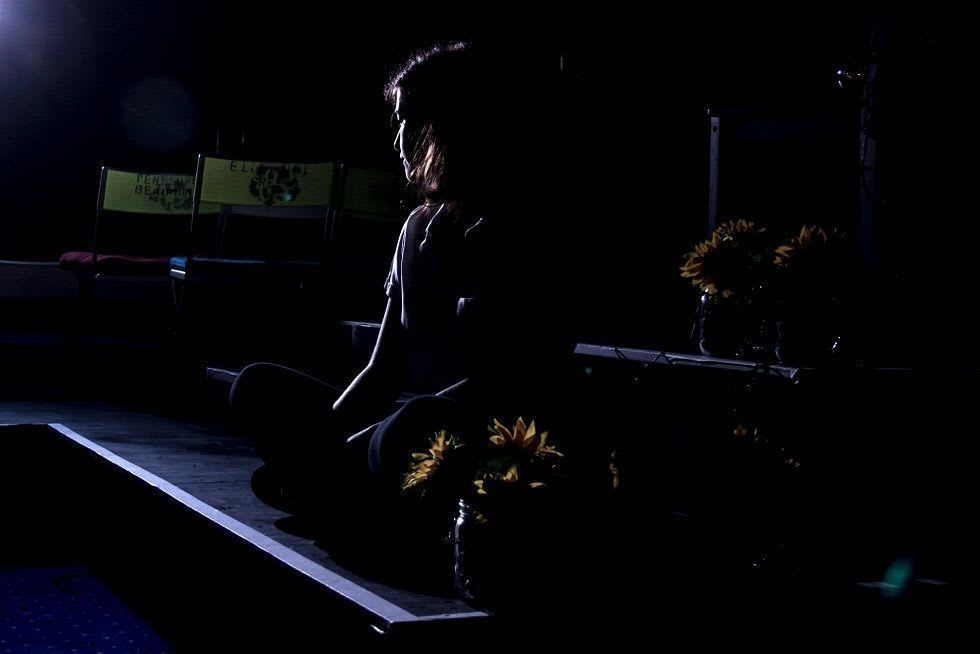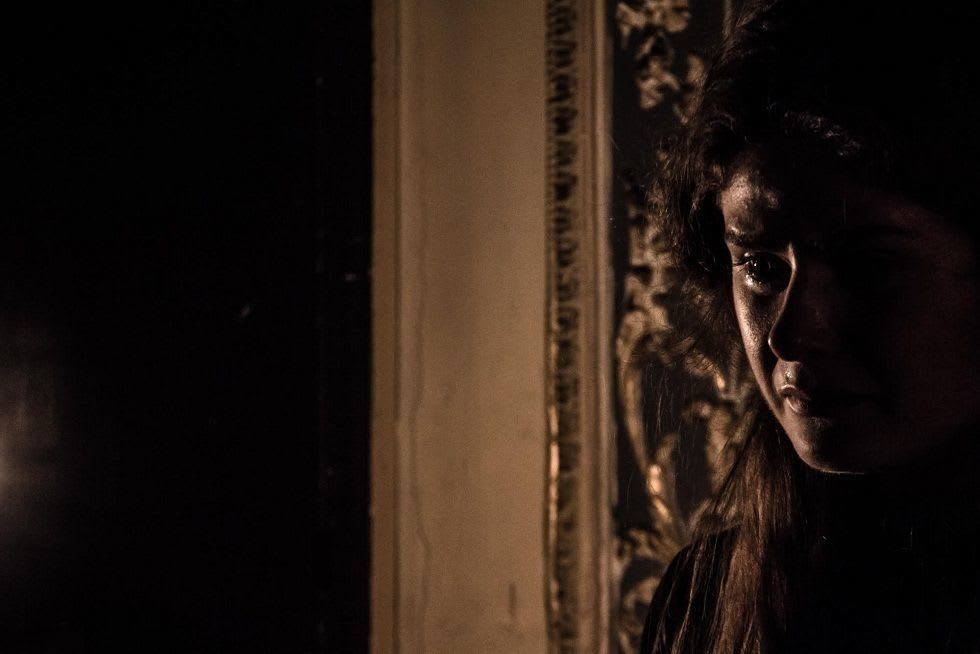 In the semi-darkness of the small Streatham Theatre bar, Collide Theatre's powerful production of Tejas Verdes opens with women actors among the audience singing the pleasant nursery rhyme "Oranges and Lemons".
One of them plays the character Colorina (Ava Pickett) who links this song to the memory of the bells of St Stephens which she recalls hearing constantly from childhood without being really aware of them.
She adds that we can also learn not to hear or remember the suffering of those around us.
The play is her story. She is an imagined inmate of Tejas Verdes, the former holiday resort of the very rich which, after the 1973 military coup in Chile, became the notorious interrogation centre of the Dirección de Inteligencia Nacional (DINA) where people were tortured and murdered.
Her only crimes seem to be falling in love with Miguel, a Marxist, and after the coup refusing to tell the DINA where he is, possibly because she doesn't know.
The performance is intensely intimate and moving as a strong cast of actors speak from among the audience. The words are poetic, direct, and engaging. They never fail to hold our attention.
Among the characters is the friend (Evelyn Lockley) who recalls Colorina's generosity even during the period of her interrogation. This included forgiving the friend for informing the police on Colorina.
A gravedigger (Susan Hoffman) at a local cemetery tells of the shocking consequences of revealing to a grieving mother that a certain grave may contain her missing daughter.
Two characters that try to justify what happened many years after the dictatorship has ended speak under a more brightly lit space at the front of the bar as if addressing an inquiry.
A doctor (Hayley Hirsch) lies about her involvement, claiming that reports of torture were the false claims of Marxists or women suffering from "psychological hysteria."
Pinochet's lawyer (Frances Keyton) parades the supposed achievements of the dictator pointing out that the UK and the USA were enthusiastically offering the dictatorship money, and that the country's judges knew prisoners were being badly treated and said nothing.
We never see any of the violence Colorina experienced, but she does tell us that she was beaten, raped, hung naked upside down and had electrodes applied to her vagina.
Colorina and the other characters are fictional but Tejas Verdes was a real torture centre and the character's story reflects those of real people in Chile.
The director Emily Louizou is also keen to point to its contemporary relevance. She argues that "when economic growth becomes more important than the right to freedom and to life, then something is going wrong in our world."
The courageous Colorino ends the play with the hope that a time will come "when tyrants will weep tears of blood, ashamed before the magnitude of their crimes".
Reviewer: Keith Mckenna