Tell Me On a Sunday
Music by Andrew Lloyd Webber, lyrics by Don Black
Jamie Wilson, Gavin Kalin and Kevin McCollum
Curve Theatre, Leicester
–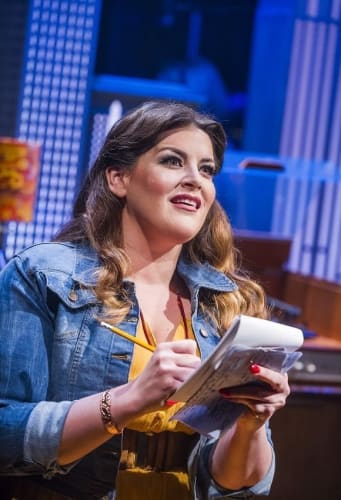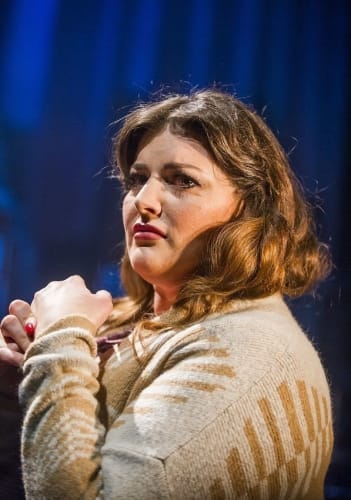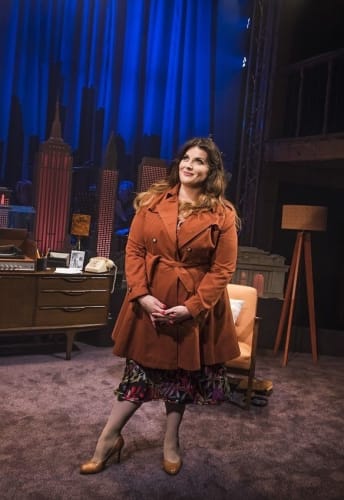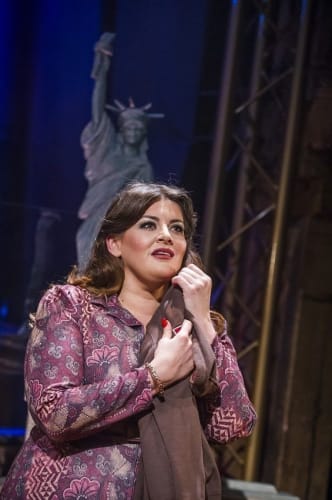 Tell Me On A Sunday has morphed and evolved over the years, from an album and TV show in 1980 into an hour-long one-woman song cycle which now comprises act 1. This current tour, which began in June, is the 2016 Watermill Theatre production with Jodie Prenger reprising her role as Emma (the production images are also from this tour). In act 2, Prenger and understudy Jodie Beth Meyer perform other songs and provide the 'A's in a Q and A.
From the minute Prenger enters the stage at Curve's more intimate Studio, she grabs the audience by the hand and takes us on her emotional journey from Muswell Hill to New York, looking for love, and a husband. We instantly warm to her and feel like a trusted friend as she shares the highs and lows of her love life. The opening song, "Take That Look Off Your Face", is a whole story in itself and a perfect summary of Emma's experiences as she moves from denial to anger, then 'oh no, not again' acknowledgement as another relationship comes to an end.
Things are on the up when she meets film director Sheldon Bloom and Emma is on the verge of making a life with him in LA. "Capped Teeth and Caesar Salad" is a fun number and sums up the LA lifestyle as seen through the eyes of "plucky Brit ex-pat" Emma.
Emma's letters to her mum are a nice device; keeping up a positive front can only be maintained for so long though and her guard comes down as she writes home. The different takes on "Let Me Finish" as Emma confronts a lover and later a friend, or so she thought, reveal her anger and frustration.
A tight four-piece band joins Prenger on stage, playing from behind the NY skyline of David Woodhead's set. Director Paul Foster keeps things simple with a handful of costume changes to help convey time, location and relationships.
Yes, this show has evolved over the years with new songs added, however, the premise is essentially 40 years old and, looking at it with 2021 eyes and a consideration of the feminist agenda, I'm not quite sure where moving to a new city to bag a husband now fits in (although there is some hope with the "Take That Look Off Your Face" finale). That said, Don Black's lyrics really stand out—they are clever, conversational, and witty and don't fall into an overly sentimental trap. Lloyd Webber's songs are unmistakeable, with his signature melodies and refrains. "Tell Me On a Sunday" is a painfully beautiful song.
Prenger's performance is masterful and this show is perfect for her; nothing is lost with her powerful voice but she also conveys Emma's vulnerability with touching honesty. This show won't change the world but the emotions are true, sometimes raw, and delivered with genuine warmth and humour.
Reviewer: Sally Jack