Tennis Elbow
John Byrne
Pitlochry Festival Theatre and Royal Lyceum Theatre Edinburgh in collaboration with Naked Productions
Sound Stage: Pitlochry Festival Theatre
–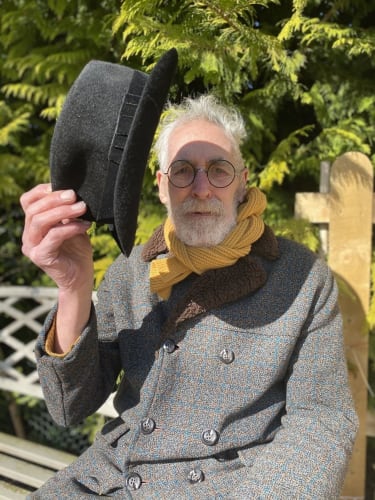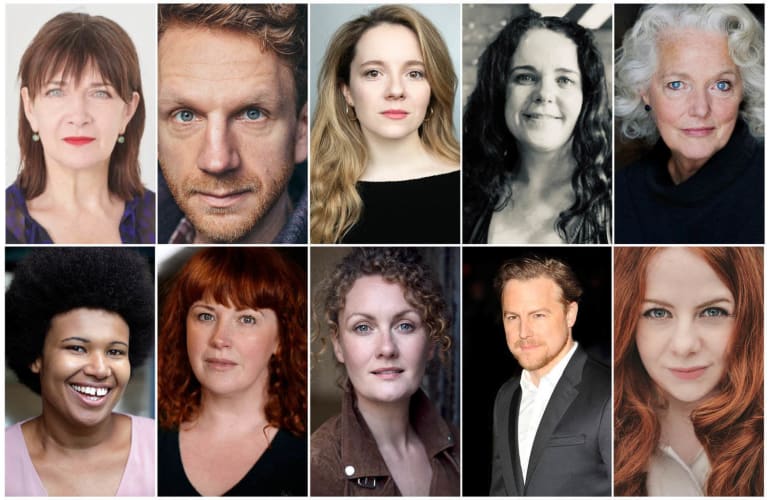 The latest audio drama from Pitlochry and the Lyceum's new online platform SoundStage is a story within a story, a writer writing about writing, as Maureen Beattie's narrator tells the life story of the late writer and artist Pamela Crichton-Capers (Kirsty Stuart) to the Nitshill Writing Circle, is brought to life in flashbacks.
We are taken back to Pam's schooldays at a 'jolly hockey sticks' boarding school run by Mother Scholastica (also Beattie) where each girl's name is reduced to a single syllable followed by '...ers', then to her travels abroad during the Second World War, to an unfortunate spell in prison when she is found to be half-German—something her mother (Louise Jameson) hadn't previously mentioned—and a marriage that fell apart when she found out her husband Francis (Brian Ferguson) was going out dancing with someone else.
Throughout all of this, Pam is writing and submitting her work to various publications and publishers, always with some rather presumptuous and convoluted instructions about how to package up any money she will be paid so it isn't intercepted by someone at wherever she is living at the time. Towards the end of her life, various people come back to her from different points in her past to reply to her various messages and requests.
While Beattie speaks portentously of Pam as a great literary genius, the events of her story suggest that she wasn't actually very good—at least she never saw any real success, until some interest in her artworks later in her life. Fans of Byrne may recognise the basic story as an analogue to his first work, Writers Cramp, from 1977 in which the deluded literary genius was the male writer Francis Seneca McDade, who pops up in this story as Pam's estranged husband.
The plot is rather complicated and I lost my way in it towards the end, but the rhymes and wit just crackle along with Byrne's brilliant wordplay—I think my favourite line was about the clinic for "rabies, scabies and unwanted babies", which had me chuckling intermittently for several minutes.
There is so much packed into the 86 minutes that it's difficult to take it all in one go with just the audio; a second listen may help to fill in a few gaps, or perhaps it would work well on the page. However, there are some real laugh-out-loud moments and plenty of sly digs to show that this 81-year-old writer hasn't lost any of his skill with words or his cheeky wit. It would be great to see this on a stage sometime, especially if it can draw a cast of this calibre.
Reviewer: David Chadderton