Terms of Endearment
Dan Gordon
Theatre Royal, York
(2007)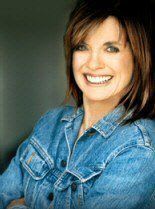 Despite the disappointing lack of shoulder pads, Dallas fans will be undoubtedly beating down York Theatre Royal's door to see Linda Gray star in Dan Gordon's Terms of Endearment. However, this production boasts not one but three stars with two other well known actors joining Linda from Coronation Street: Suranne Jones and John Bowe.
The play is based on the novel by Larry McMurty and the screenplay by James L. Brooks of the 1983, multiple award winning film. York Theatre Royal stages the world premiere of Terms of Endearment before the production begins its national tour. This is certainly a prominent event for the theatre and is easily attracting a great deal of attention in these early stages of the run.
Linda Gray plays Aurora Greenway, the opinionated widow and domineering mother of Emma (Suranne Jones). With the play spanning at least thirty years from the beginnings of shaking her baby awake and into tears to see if she's awake, Aurora is never a gentle mother. She tells Emma on the eve of her wedding that she's marrying the wrong man, and unrelentingly commandeers any conversation to be about herself. Emma takes this all with somewhat unbelievable joviality, carves out as much of a life for herself with the demands of three children and an unfaithful husband, and contemplates an extramarital affair herself.
But it is when John Bowe takes to the stage as 'the Astronaut' Garrett Breedlove, Aurora's neighbour, that things begin to lift. Although there is comedy in the mother-daughter relationship, Bowe outstrips them all with his perfect timing and celebrated presence - when Aurora invites him to 'see her Renoir' which just happens to be in her bedroom, his protracted contemplation of the offer is flawlessly delightful.
Interestingly it is also another actor in a supporting role who catches one's eye with her effortless attention to detail, Katherine Heath, playing several roles. However in other places this detail is lost, with a slow start in the actors' timing at the beginning and the somewhat over-played telephone conversations. Julie Godfrey's set lacks economy with numerous windows and large pieces flown in and out, and an elaborately created hospital for the play's sentimental deathbed scene.
Possibly these difficulties come from the adaptation of a book and a film which in themselves allow many varied settings. However Dan Gordon's play maintains the majority of the comedy lines without managing to balance them with some of the more reflective content. Consequently the piece becomes a light, frothy comedy without developing the characters much beyond joke-generating sketches. This could be due to the small cast of characters - for example, the discussions of the unseen 'Flap' (Emma's errant husband) leaves Jones little material outside of the incredulous reactions to her mother's dysfunctional behaviour. However the penultimate scene gives her an opportunity to expand Emma a little further and provides a tear-jerking scene.
Undoubtedly Terms of Endearment will be popular for many fans of the film, Dallas, Coronation Street and any mother and daughters looking for a family comedy night out.
Sheila Connor reviewed this production on tour at the Yvonne Arnaud, Guildford
Reviewer: Cecily Boys