TESTOSTERONE
Kit Redstone and Rhum and Clay
Rhum and Clay Theatre Company
Arts Centre Washington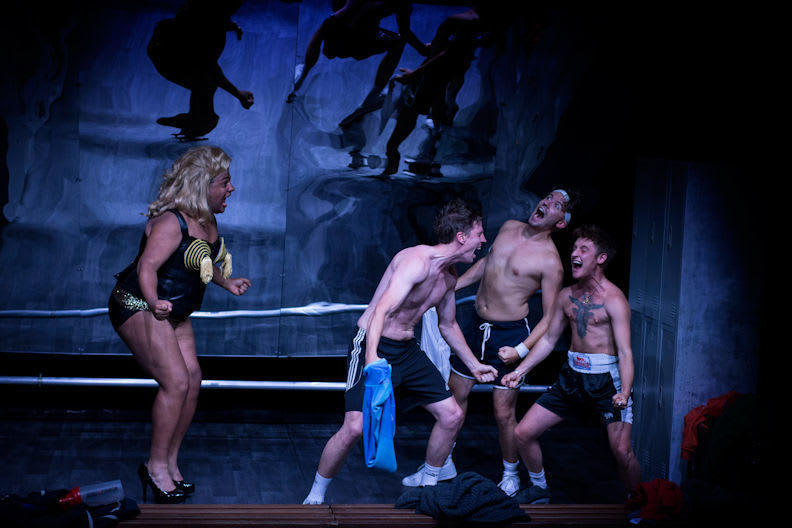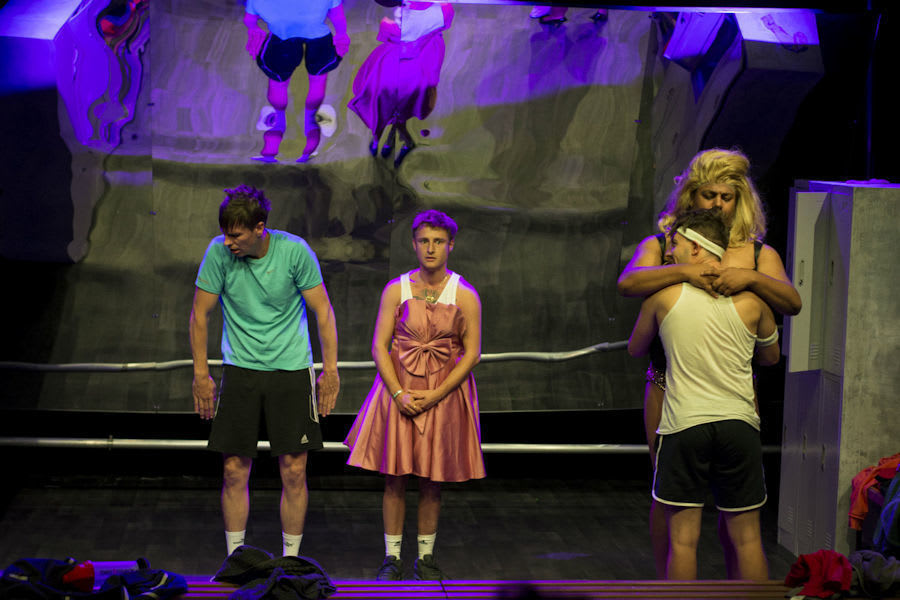 The pre-show music sets the scene, songs from the cowboy end of Country and Western. Then the show opens with Kit Redstone facing the somewhat distorting mirrors set at an angle from the vertical along the back of the stage, singing "Oh, oobee doo / I wanna be like you / I wanna walk like you / Talk like you, too" from The Jungle Book.
Then he turns, walks to the front of the stage and tells us the exact date he became a man—15 November 2014—when he began having the testosterone injections which would transform his body from female to male and lead him to this point in time, the day when, at the age of 33, he is venturing into the men's changing room of a gym for the first time.
At this point naturalism—and you don't get much more naturalistic than actually talking to the audience—vanishes and Rhum and Clay's physical theatre takes over.
And how effectively it does, for TESTOSTERONE is not the story of one man's transition but an exploration of what being a man actually means—and can there be a better place to explore this than the testosterone-fuelled, I-am-a-real-man gym with its protein shakes, its flexing muscles and desperate competition to be stronger, fitter and better toned than the rest?
There are moments of great humour—William Donaldson's blond-wigged drag diva faultlessly lip-synching the Queen of the Night's aria from The Magic Flute was, for me, a real gem—alongside threatening moments, culminating in real pathos.
Does being a man mean you're only allowed to cry at football matches? Is violence inherent in masculinity?
TESTOSTERONE poses rather than answers these questions and does so through cleverly devised movement, appropriate music and, of course, the constant narration and comment from Redstone. It's a fascinating and entertaining exploration of an important topic, which is not just important for trans-men, but, given the re-evaluation of the role of women and its consequent effects on men which has taken place over recent years, for all men.
Entertainment and food for thought—what more can you ask?
Reviewer: Peter Lathan