The Last Five Years
Jason Robert Brown
Hilary and Stuart Williams with Paul Taylor-Mills
St James's Theatre
–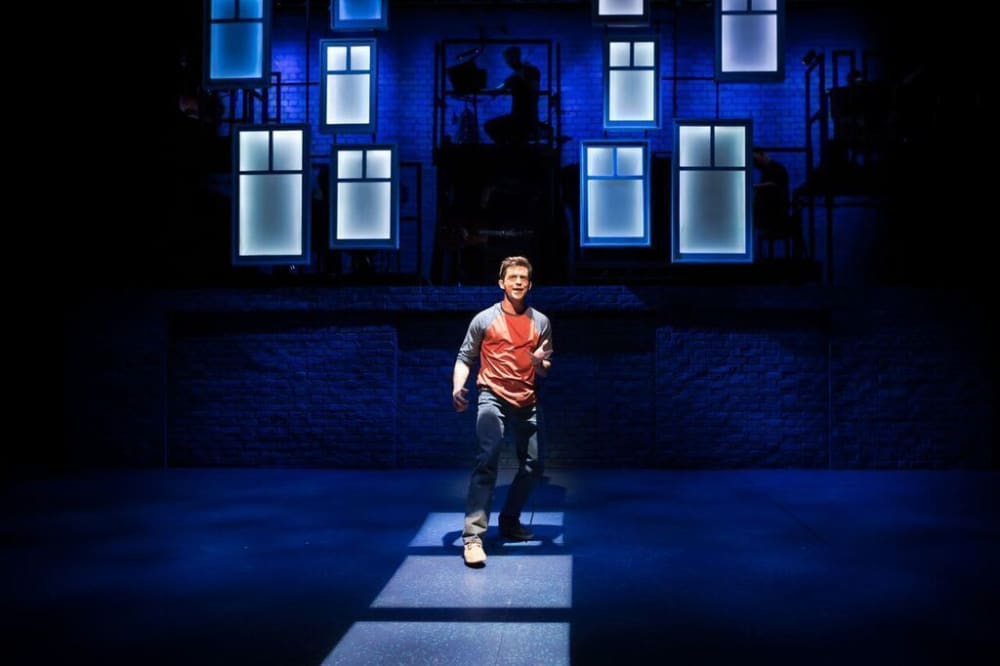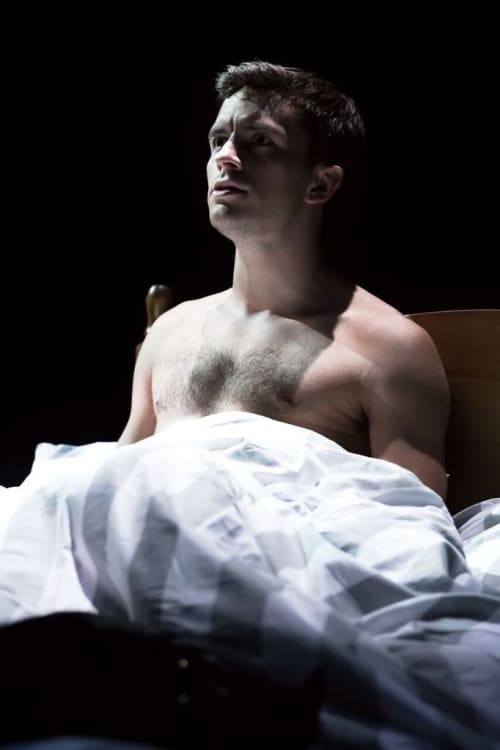 Jason Robert Brown not only wrote the words and music for this cult musical but directs this revival with Samantha Banks and Jonathan Bailey as the couple whose five years together it portrays.
It is a ninety-minute song cycle and, except for the point of their marriage when there's an actual meeting, each song is a solo in which they separately sing out their hearts to the audience, so the context has to be contained in each individual number. To make things more complex, the two of them tell their stories from the opposite ends of the time scale. Cathy moves back from the present and the pain of things having gone wrong while Jamie begins with their meeting and moves forward.
He is a writer, just getting published for the first time and gaining mounting success and attention. She is an actress whose hopeful start didn't flower: there is a sharply observed sequence of terrible auditions that contrast with his parties and meetings.
An unattractive set of grey brickwork does create a very warm atmosphere, perhaps intended to emphasise the isolation of each of them. Noisy sliding panels allow trucks to come forward or on from the wings with token pieces of scenery from doorways and furniture, a boat or a bed or an automobile seating.
A rear platform with scaffold towers on it houses the excellent band. Window frames and television monitors move across to partially hide them, reducing their visual dominance but complex scoring and their volume still provide the singers with a challenge and lyrics are sometimes swamped by them.
Only towards the end of the show, when Cathy gets more romantic and Jamie more wistful, does the scoring become lighter and their words heard more clearly. Fortunately, both Banks and Bailey sing with emotion, imbue their characters with strong personalities and are comfortable playing straight to the audience but, like those eighteenth century novels written in letter form, it isn't easy to get stuck into the story and the contrary reversal of sequence is a gimmick that makes it doubly difficult.
It's a fine set of songs, some of them touchingly pain-filled, but the structure still feels more like an album than a dramatic stage musical despite the ingenuity with which it is presented.
Reviewer: Howard Loxton