The 3 Little Pigs
Book and lyrics by Anthony Drewe, music by George Stiles
Kenny Wax Family Entertainment
Palace Theatre
–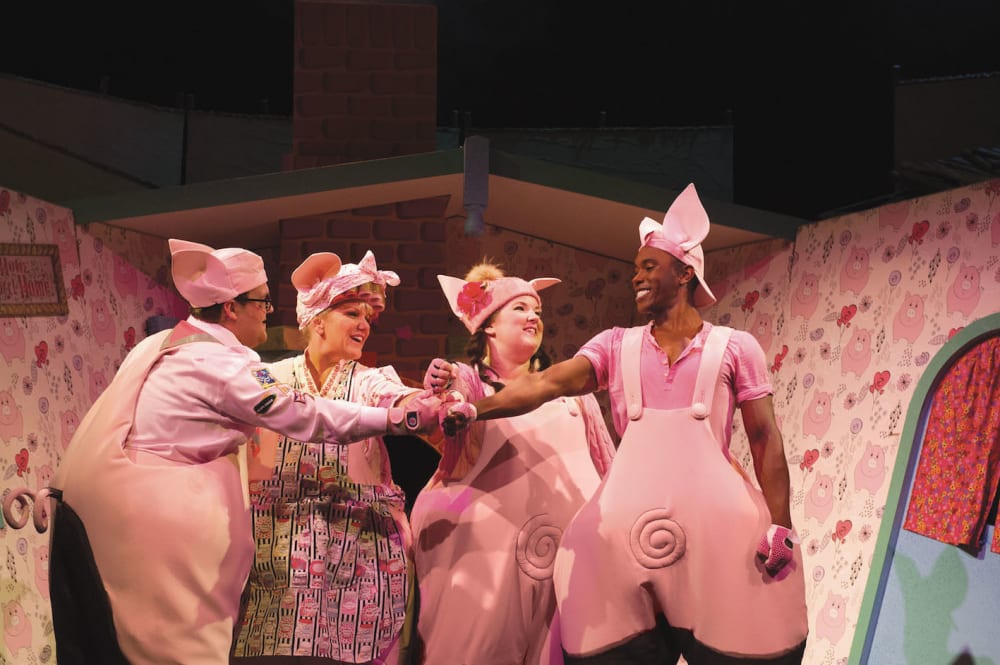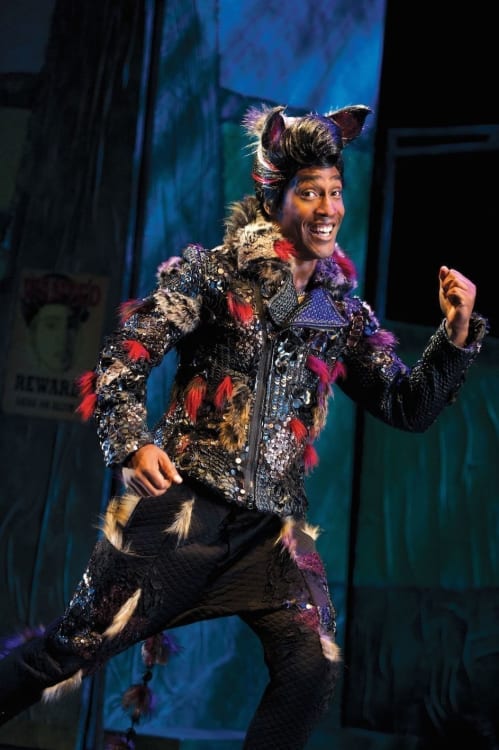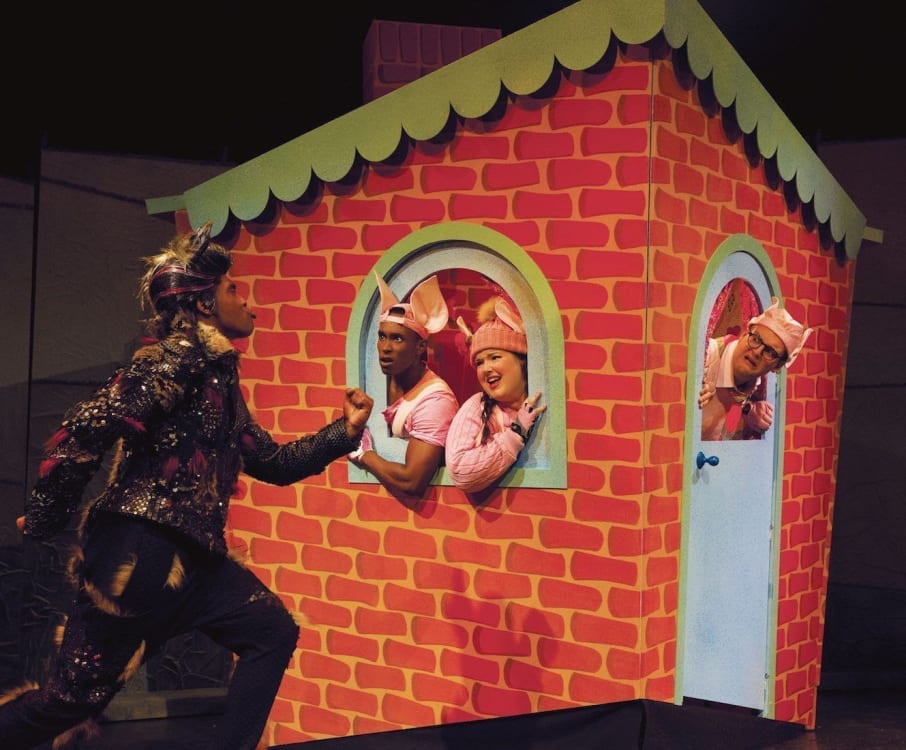 There is little more than the Wolf's refrain of "Huff! Puff! And I'll blow your house down!" to the nursery story of The 3 Little Pigs so how do you turn it into a show?
All that puffing and blowing reeks of audience involvement and perhaps it's a panto—but would that put the children all on the side of the baddie?
Singapore Repertory Theatre, whose The Little Company gave this one its première, had a better idea: you make it a musical and commission Stiles and Drewe; after all, they had already written one piggy piece of theatre: Betty Blue Eyes.
Target audience is the tots, without alienating older children and keeping dads and mums amused too. Length is just under an hour, not too long to outlast a youngster's attention span, not too short to make it not worth the bother of going.
Keep it simple, add some pun-type cleverness so the bright kids can be pleased with their verbal awareness (boar / bore, green (eco-)house / greenhouse or the book one pig is reading: Harry Trotter) and a bucketful of catch songs with good bouncy rhythms stir well and serve with enthusiasm.
They did it: it works! Designer Jason Denvir provides a set of huge screens marked out with fields and sky and a tree trunk. They fold and unfold to reveal interiors and the houses the pigs build themselves.
Put your actors in bulging, curly-tailed pig suits with pink ears and pink gloves and curly, with a sleek looking wolf with an Elvis quiff and shiny leather gear and bring in Ewan Jones choreographer to give them some really lively routines. With their repetitions, that may look simple enough to copy but they aren't so easy when you get home and try.
Mother Pig, that's Alison Jiear, has decided her piglets are now grown up. They should leave home and build their own houses. Taofique Folarin is her eldest boy pig called Bar, Leanne Jones his sister Bee and Daniel Buckley bookish brother Q. The Big Bad Wolf is played by Simon Webbe. He is hungry and dying to eat them in one big Bar-bee-Q—but no-one in this audience seems ready to tell him where they are.
In this big theatre, it isn't easy to form an immediate bond across where footlights used to be. That's not helped by the opening: an overture accompanied only by changes of colour in the stage lighting that make it look more gloomy than entertaining. The wolf chasing pigs around and between those screens would have been livelier and set up the story.
It takes a little while to get that rapport established, though Taofique Folarin does it almost immediately with his sparkling eyes and a warm grin—it is all part of the characterization but through the whole show he's enjoying things and passes that on to the audience. His colleagues have to wait for a solo moment to make that contact, but they are all full of energy, well voiced and in step for their lively routines, which frequently send up typical pop group mannerisms.
Simon Webbe would gain from deepening his voice a little to make his wolf more menacing. We don't really want to frighten the little ones but he's a bit too nice—we should want to boo him.
I think the band is pre-recorded, we don't see them, but they sound good and amplification is well balanced so you can hear lyrics clearly.
You end up having fun with some experienced performers that trail pop world stardust and some street cred for a generation of brand aware juveniles. It is a game and a jolly one.
"Perfect for a Pig" refrains one number which might not reflect the real world but whatever the moral behind this old story, here you are supposed just to enjoy it.
Reviewer: Howard Loxton