The Absence of War
David Hare
Sheffield Theatres, Headlong and Rose Theatre Kingston
The Crucible Sheffield
–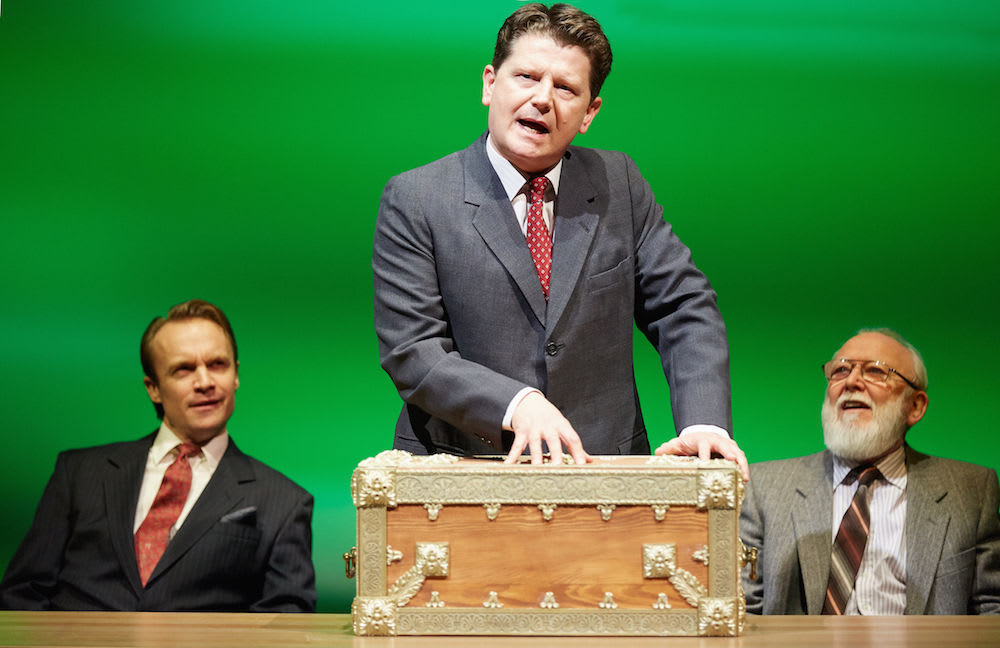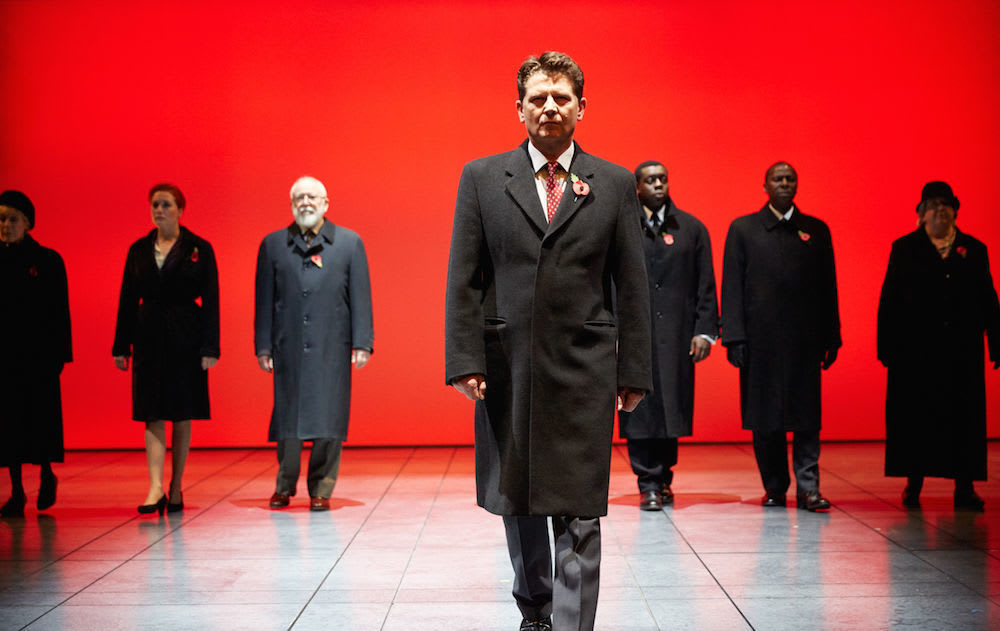 Jeremy Herrin, director of the current revival of The Absence of War was recently asked if he chose to revive the play because of the forthcoming General Election (programme note).
"Basically, yes. The audience needs to understand that the play is set in 1992, and also how it reverberates in our time… It is bound to resonate with the public in the build-up to the election because it is about that perennial conflict between authenticity and electability."
In the run-up to the 1992 election called by Conservative Prime Minister John Major, David Hare was given permission to attend Neil Kinnock's strategy meetings, "to get a feel of what the campaign was like from within".
Although Hare insists that he was writing a fiction which could have applied to other, previous Labour leaders, his portrait of George Jones in the play is sufficiently like Kinnock, and the issues and tensions sufficiently similar to what was actually going on, that a connection was inevitably made. Kinnock described watching the play in 1993 as "the three most uncomfortable hours of my life".
The play presents a charismatic Leader, albeit with some flaws of character, who passionately believes that Socialism is "the only practical instrument that exists in this country for changing people's lives for good". He has alienated the left of his party by insisting on modernising reforms, and has surrounded himself with a team of non-elected advisers who persuade him to rein in his passion and present policies that will make his party electable.
The main polarity, as in the current election debate, is between the economy (the Conservatives know what they're doing) and social welfare (it's only Labour that cares).
The play reads well, covers a variety of points of view, represented by members of the campaign team and other key figures, and considers a wide range of issues. Translated to the stage, characterisation is too often eclipsed by argument, with the notable exception of George Jones, who is a compelling and completely believable character.
Apart from two or three satisfyingly dramatic scenes, like the humiliating interview with Linus Frank, the final confrontation with leader-in-waiting Malcolm Pryce and Jones's faltering address at the Manchester Rally, too much of the rest is over-wordy and indigestible on a first encounter.
This is not helped by the staging at the Crucible. Set designer Mike Britton has opted to use the huge thrust stage for small as well as large settings. This has created serious audibility problems when insufficiently projected voices attempt to fill the large space.
There are frequent and complicated scene changes, usually involving furniture, but on one occasion a whole recording studio is trundled on. The space seems insufficiently de-limited for the small room scenes and, while the studio and banks of TV monitors are convincingly authentic, simpler would have been better.
Reece Dinsdale gives a powerful, convincing, well-rounded performance as George Jones. Portraying him as a northern MP makes complete sense. His failing speech at the Manchester Rally is effectively modulated and very moving.
While struggling to hear speeches by several members of the cast, Maggie McCarthy as Gwenda is always totally reliable and gives a strong and believable performance.
The production is on tour until 9 May.
Reviewer: Velda Harris