The Adventures of Alice in Wonderland
Christopher Brookes after Lewis Carroll
Wise Owl Theatre Company
Everyman Theatre, Cheltenham
–

Listing details and ticket info...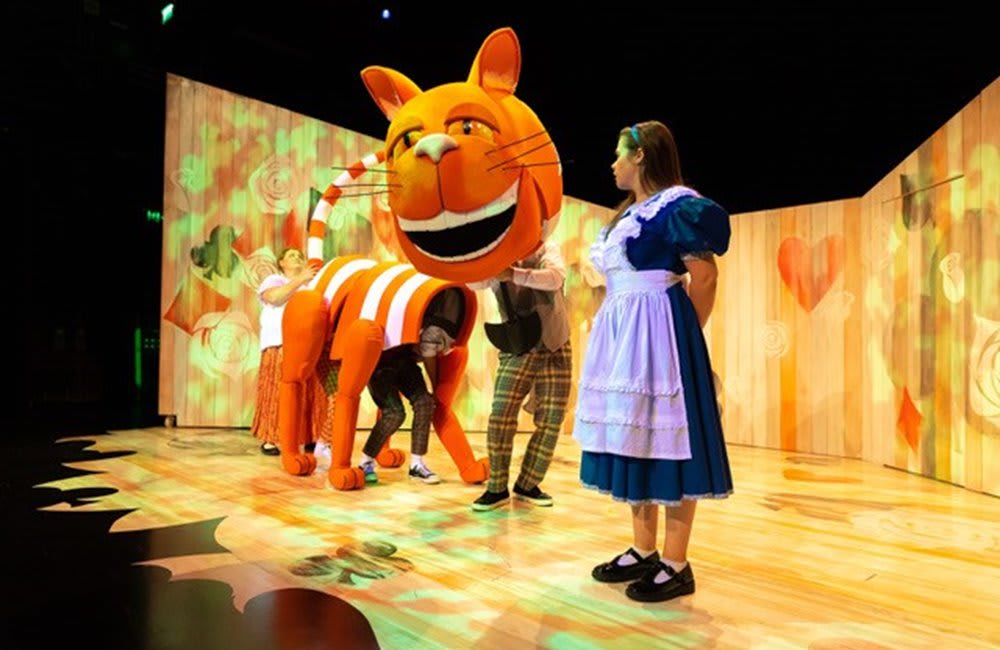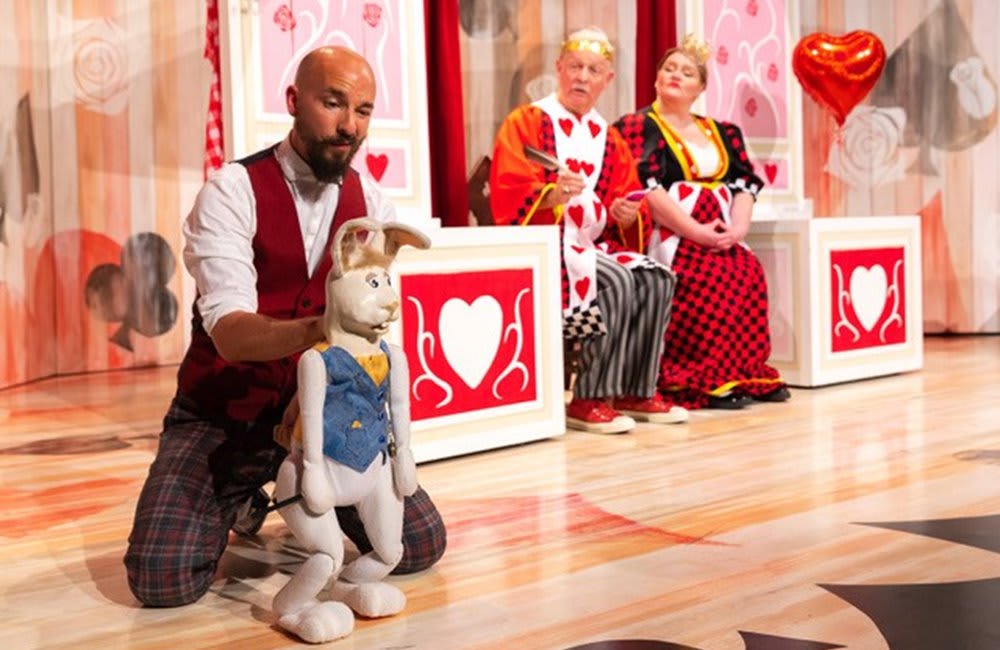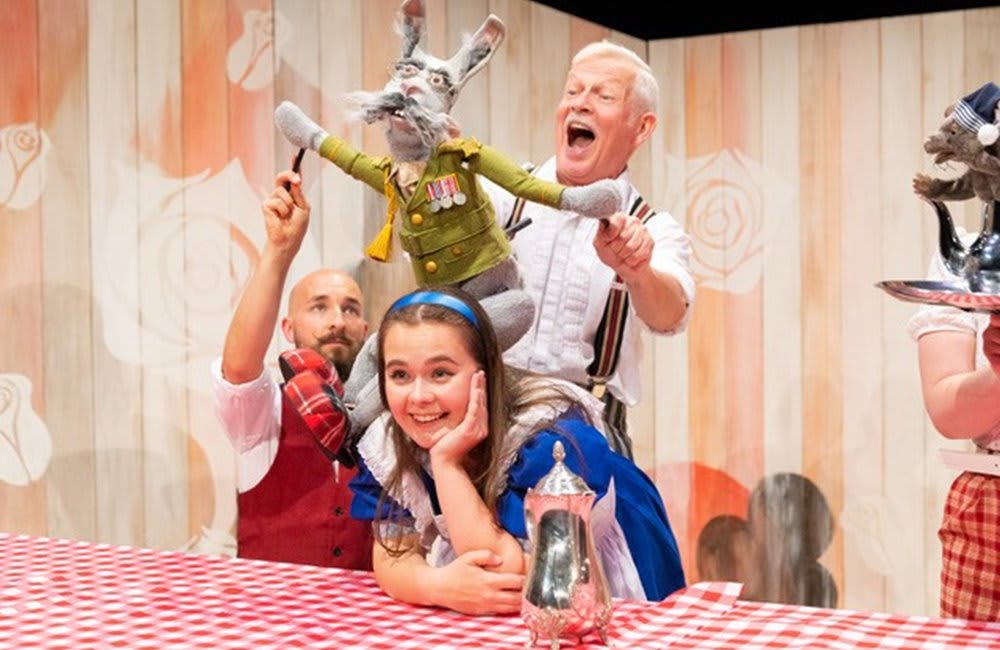 Catchy songs, colourful characters, an ingenious set and an appealing Alice are just enough to keep a 3+ year audience interested for the duration of this mini-show of 70 minutes plus an interval.
It opens as Heather Gourdie's Alice escapes to the attic, whose walls in Kevin Jenkins's clever design transform for the Mad Hatter's tea party and the court of the King and Queen of Hearts.
The piece, written and directed by Christopher Brookes and previously performed in small venues, sticks pretty much to Lewis Carroll's original, perhaps too much so, with an opening 20 minutes that might be seriously cut were it not for the need to provide an ice-cream interval.
It comes to life only with Alice's opening song, "Let me be the Girl I Know" by composer David Gilbrook, followed by Kat Engell's appearance as a splendidly gaudily-dressed, opera-loving, "Darling"-dropping caterpillar in Dame Edna specs.
David Martin doubles as the head part of the marmalade-striped Cheshire Cat, a mad creature in four sections in keeping with his line "I'm not all there myself", and later as the Mad Hatter for the show's best number "Always Time for Tea". Adrian Palmer seems to enjoy himself as much as his King of Hearts character in running the house of cards trial at the end. A little more spontaneity elsewhere in the show would help.
Alice can also be seen in Suffolk, Lincoln and Winchester later this year.
Reviewer: Colin Davison